Florida Minimum Auto Insurance Requirements
Florida is home to almost 15.4 million drivers. The Insurance Information Institute (III) notes that roughly 20% of them are driving without insurance on any given day. That makes the roads even more hazardous, because uninsured drivers are more likely to leave the scene of an accident. Because in Florida, auto insurance is mandatory.
The good news is that auto insurance in the "sunshine state" is rather affordable, and the minimum insurance requirements are relatively low.
Key Takeaways
For most drivers, the minimum auto insurance requirements in Florida are:
$10,000 in Personal Injury Protection (PIP)
$10,000 in Property Damage Liability (PDL)
Taxi cabs or other livery services must carry more. Taxis must carry Bodily Injury Liability (BIL) coverage of $125,000 per person, $250,000 per occurrence, and $50,000 PDL coverage.
FL drivers should remember that all vehicles must be insured to be registered, even if they are inoperable.
Introduction to Florida Auto Insurance Requirements
Like other states, Florida auto insurance minimums exist to protect drivers financially in case of an accident. Modern autos are faster than ever, and more capable of causing damage to other people and their property.
The Florida minimum requirements for auto insurance only cover liability. In insurance terms, "liability" equals financial responsibility. Should a driver cause an accident that injures another party, or damages their property, liability insurance helps to pay for those damages.
FL Auto Insurance Coverage Descriptions
While Florida only requires drivers to carry a minimum of liability coverage, other coverages are available. If you have a car payment or other lienholder, you may be required by your contract to carry more coverage.
Liability insurance pays for damage you do to other people or their property, these are required by law in FL.
Collision coverage pays for damage to your vehicle if you collide with anything, whether it's another vehicle, a tree, or a wall.
Comprehensive coverage pays for other types of damage to your vehicle, like hail, fire, or theft.
Glass coverage is usually available in Florida. This comes with a separate deductible because windshields are expensive and delicate.
Other coverages you can buy include rental car aid and roadside assistance.
Florida Minimum Auto Insurance Requirements
$10,000 Personal Injury Protection (PIP)
This coverage helps to pay for medical care for one person who is injured. But it may not be enough coverage. Medical costs above $10,000 become the responsibility of the at-fault driver.
$10,000 Property Damage Liability (PDL)
Most vehicle accidents cause some amount of property damage, whether it's to other vehicles on the road, real estate, or another person's belongings. This coverage pays for these damages. Again, if the damage is greater than $10,000, the at-fault driver will need to pay the difference.
Compare Car Insurance Rates
Simply enter your zipcode to compare car insurance rates and find the best coverage.
Does Florida Require Uninsured / Underinsured Motorist Coverage?
No. As of 2022, Florida drivers aren't required to have this coverage. However, it's included in most full-coverage packages, and might be available as an add-on or endorsement. With 20% of your neighbors driving without insurance, it can be very useful after a hit and run accident.
Consider that in 2020, there were more than 92,000 hit and run accidents in the state.
New Driving Laws and Regulations in Florida
In 2021, Florida passed legislation to cover autonomous vehicles. These driver-less cars are expected to be on the roadways soon, handling tasks like delivering pizzas. Autonomous vehicles can only travel 35 miles or less from their point of origination.
Beyond that interesting new law, the biggest concerns for Florida drivers include:
Impaired driving
Distracted driving
Uninsured drivers
And speed risks
Every city and county have specific speed limits, which can vary from one community to the next. If you travel in Florida, be sure to pay attention to speed limit signs.
Penalties for Failure to Carry Florida Auto Insurance
Florida is a little different than other states. Drivers are responsible for their driver's license, but also for the license plate attached to a vehicle. When you sell a vehicle, you'll usually retain the license plate and attach it to your next auto.
According to Florida Highway Safety and Motor Vehicles (FHSMV), the penalties for failure to carry auto insurance in FL can be significant. Once you're caught driving without insurance, you may be fined anywhere from $150 to $500, and your license plate may be suspended for up to three years.
How to Get the Cheapest Florida Auto Insurance Policy
Auto insurance companies tend to slowly increase your premium (price) over time. This is a genuine marketing tactic, not your imagination. Therefore, it makes sense to call around and shop for auto insurance ever few years. Insurers will try to gain your business by offering a more competitive price.
Other ways to decrease your costs for auto insurance are:
Increasing your deductibles if you have full coverage: The higher your deductible, the less your insurance will cost. However, this doesn't apply to liability-only policies, and your lienholder may require you to carry a lower deductible.
Seeking a "bundle" if you have several insurance policies: Insurers may offer you a discount if you have several types of insurance with one provider.
Buying a price-per-mile policy: These auto insurance policies are best for low-mileage drivers who don't drive much. Be prepared to report your mileage several times a year to the insurer.
Compare Car Insurance Rates
Simply enter your zipcode to compare car insurance rates and find the best coverage.
Read More: 8 Simple Ways to Save You 90% On Your Car Insurance
Florida State Auto Insurance Premiums
Insurance companies rate drivers and vehicles by their risk level. Electric vehicles (EVs), fast foreign cars, very heavy vehicles, and unsafe drivers tend to cost the most to insure. When creating your contract and deciding on your premium, insurers will consider:
Age
Gender
Marital status
Type of vehicle
Value of vehicle
Age of vehicle
Years of driving experience
Prior history of claims
Tickets, moving violations and DUI
Your zip code and garage location
FL Auto Insurance Rates by Carrier
We've compiled a list of auto insurance rates. But remember, your price can be different based on the issues noted above.
| | |
| --- | --- |
| Insurer | Average Monthly Price |
| Geico | $34 |
| State Farm | $48 |
| Nationwide | $66 |
| Travelers | $78 |
| Farmers | $81 |
FL Auto Insurance Rates by City
The table below explores the average price of full coverage auto insurance in Florida, as well as the usual annual price increases.
| | | |
| --- | --- | --- |
| City | Average annual premium for full coverage | Percentage difference in average annual premium |
| Jacksonville | $2,230 | -6% |
| Miami | $3,314 | 40% |
| Orlando | $2,405 | 2% |
| Tampa | $3,027 | 28% |
| Tallahassee | $2,043 | -14% |
| St. Petersburg | $2,662 | 13% |
| Hialeah | $3,405 | 44% |
| Naples | $1,947 | -18% |
| West Palm Beach | $3,101 | 31% |
For help finding Florida auto insurance quotes, contact us today or simply put your zip code below and hit "Get A Quote" !
Compare Car Insurance Rates
Simply enter your zipcode to compare car insurance rates and find the best coverage.
Florida Auto Insurance Frequently Asked Questions
Here are the most common questions we hear about FL auto insurance.
Is auto insurance mandatory in FL?
Yes. Florida requires all drivers to keep at least a minimum amount of liability coverage. Failure to do so can lead to expensive fines and a revoked license plate.
Do I need full coverage auto insurance?
Possibly, there is no law in Florida that says you must have full coverage auto insurance. However, your bank or lienholder may require it if you are still paying for the vehicle.
What is the cheapest auto insurance in Florida?
Our research suggests that GEICO has the most affordable auto insurance policies in Florida. However, this can vary based on your driving history, type of vehicle, zip code and more.
How often should I shop for auto insurance?
You will save money by shopping around for auto insurance every few years. Spend some time getting quotes from other insurers. You might save a lot.
Florida Regulating Agencies and References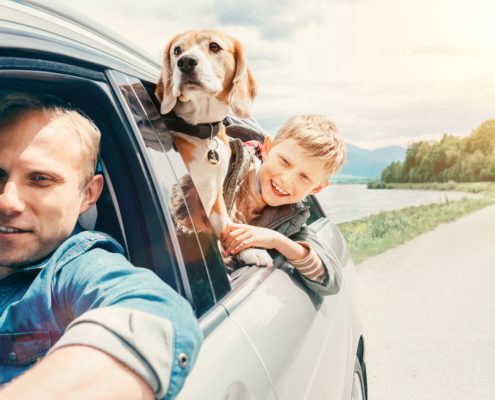 EINSURANCE
Personal Liability and Property Damage (PLPD) insurance coverage…
https://www.einsurance.com/wp-content/uploads/plpd-insurance-explained.jpeg
800
1200
EINSURANCE
https://www.einsurance.com/wp-content/uploads/Logo.png
EINSURANCE
2023-01-19 11:00:20
2023-01-17 14:42:45
PLPD Insurance Explained
EINSURANCE
Don't own a car? You might still need to own an auto insurance…
https://www.einsurance.com/wp-content/uploads/do-you-need-non-owner-car-insurance-thumbnail.jpg
200
300
EINSURANCE
https://www.einsurance.com/wp-content/uploads/Logo.png
EINSURANCE
2023-01-05 11:00:00
2023-03-23 15:23:40
Do You Need Non-Owner Car Insurance?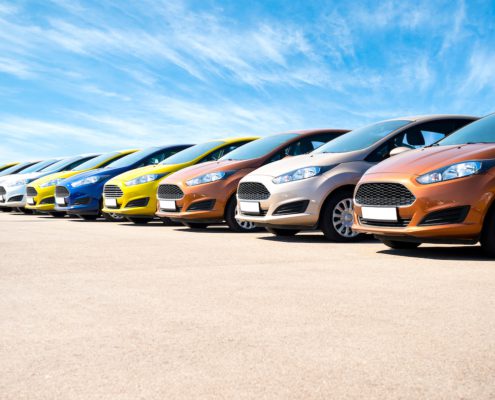 EINSURANCE
Key Takeaways: It's a great time to buy a new or used…
https://www.einsurance.com/wp-content/uploads/top-10-safe-cars-for-teens.jpeg
801
1200
Kathryn Morstad
https://www.einsurance.com/wp-content/uploads/Logo.png
Kathryn Morstad
2022-12-15 11:00:31
2022-12-15 13:27:29
Top 10 Safe Cars for Teens