EINSURANCE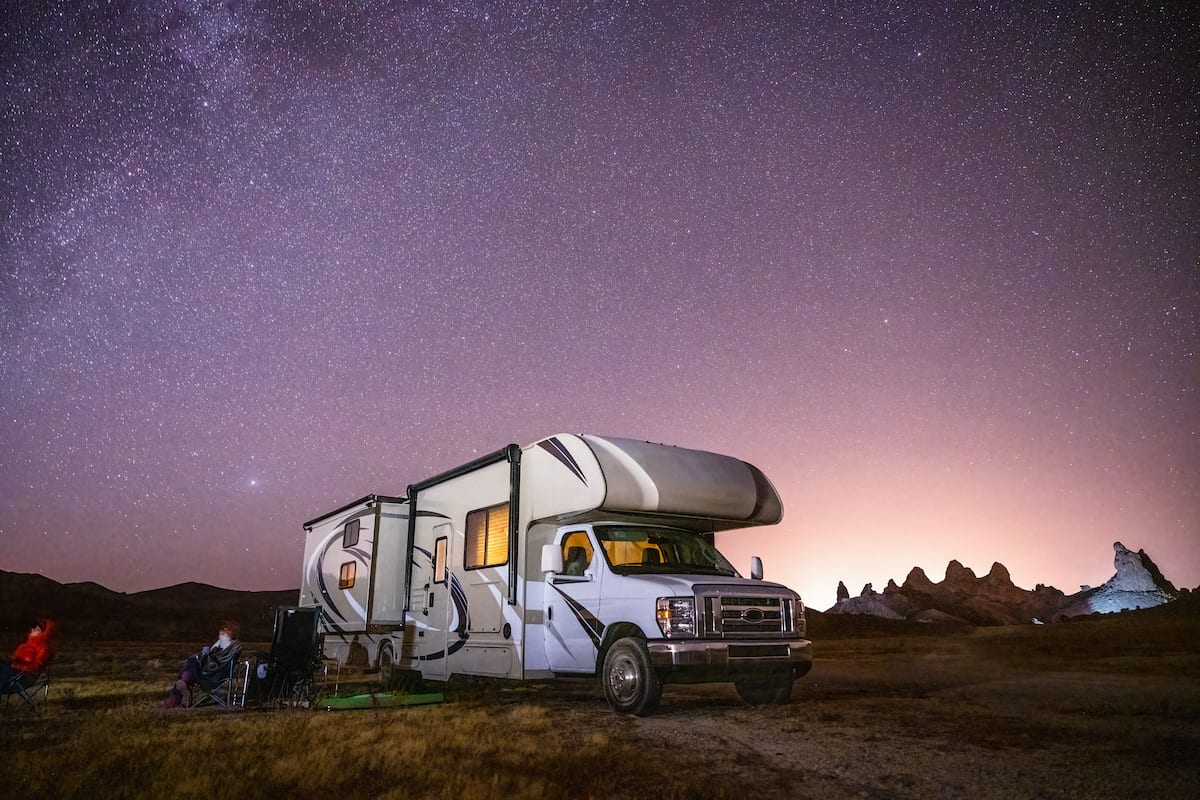 Owning a recreational vehicle to enjoy with your family and friends can be a dream come true. Over 11 million American households own RVs, enjoying the RV lifestyle whether they live full-time in their recreational vehicles or spend weekends and holidays camping and exploring the countryside.
If you are an RV owner or considering becoming one, there are some important things you should know about your insurance coverage first. It is important to have the right insurance in place before you begin driving.
While your existing home or auto policy may provide some coverage to you, it is likely your RV will require its own insurance policy. Make sure you protect your investment with an insurance policy designed to cover its unique needs.
Read on to learn more about RV insurance then contact us at Einsurance for more help.
RV Insurance Coverage – What You Need to Know
The first important thing to know is your RV needs its own special insurance coverage – it is not automatically covered under your existing auto or home policy. RV insurance coverage is similar to policies you may already have for your car and home – it could be considered a hybrid of your home and auto policies because it covers the vehicle part of your RV and the living area and your belongings, as well.
Insurance is required in most states for many types of RVs – if you can drive your RV, it must be insured. If your RV is towed behind your vehicle, your state may not require you to insure it, however, having insurance remains a best practice.
Types of vehicles covered
There are several different types of RVs that can be covered under an RV insurance policy. These include vehicles like motorhomes, travel trailers, pop-up campers, fifth wheels, truck campers, teardrop trailers, and small campers.
What coverage is important to have for my RV?
There are several important coverages to include in your RV policy.
Collision Coverage – Collision coverage helps to pay repair costs for property damage to your RV if it is damaged in an accident with another vehicle or overturns.
Comprehensive Coverage – This coverage is like comprehensive auto coverage for your car – it helps to protect against damage from causes that are not accidents. Things like hail, fire, theft, lightning, vandalism, falling objects, or storms.
Property Damage – This coverage is designed to help cover damages to other people's property caused by your RV – that could be another vehicle or fixed property like a fence or sign.
Full Replacement Cost Coverage – This is designed to give you 100% replacement value if your RV is stolen or destroyed by a covered event.
Medical Payments – This coverage helps to cover medical and rehabilitation bills due to injuries sustained in an accident in the RV. The coverage applies to passengers and the driver of the RV.
Bodily Injury – Bodily injury coverage helps to cover the medical expenses and pain and suffering incurred by other people injured in an accident with your RV. This could include pedestrians, passengers in other vehicles, or passengers within your RV.
Uninsured/Underinsured Motorist Coverage – Working as it does with your auto policy, Uninsured/Underinsured Motorist coverage protects you if you are involved in an accident with a driver who does not carry sufficient insurance – or who flees the scene of the accident. With about 12% of drivers on the road not carrying enough insurance, this is important coverage to have.
Personal Attachments Coverage – This cover is designed to help with protecting things attached to your camper or RV. That may include satellite antennas, solar panels, or awnings.
Personal Property and Belongings Coverage – This coverage helps to protect your personal items kept in your RV while you are parked or driving. This can help protect your electronics, clothing, and cooking items.
Emergency Expenses Coverage – This coverage is helpful if you cannot stay in your RV due to a covered event like a leak or accident. This optional coverage can help with additional living expenses such as a hotel room, car rental, or meals while your RV is being repaired.
Roadside Assistance – Roadside assistance is a valuable coverage to have. It can help protect you from emergencies on the road, such as flat tires or running out of gas. Being stranded on the side of the highway, paying for a tow should be your last concern – Roadside Assistance coverage can help with these expenses. Because towing your RV is likely to be more expensive than your car, you might consider Roadside Assistance.
Storage Coverage – If you are a part-time user of your RV, consider Storage Coverage to reduce your premiums during the winter or off months when your RV is stored away not being used. If you live in your RV full-time, this is probably not the right coverage for you but if you have seasonal downtime when your camper or RV is parked and stored, consider adding Storage Coverage.
How do I find RV coverage?
Many of the major auto and home insurance companies in the US offer RV insurance. It is important to shop around because rates may vary greatly between carriers. We can help you compare RV insurance rates easily by entering a few quick details. If you already have RV insurance but you haven't compared rates in a while, your current carrier may not be offering you the most competitive rate. Shopping around at each renewal will help you make sure you find the best rate for your individual circumstances.
Final Thoughts
If you are one of the millions of Americans enjoying the RV lifestyle, make sure you are properly insured before your next camping trip. The right coverage gives you peace of mind knowing your vehicle and belongings are protected. We can help you make the most of your coverage and find the right RV policy for your needs.
How do I Learn More?
To learn more about RV insurance, contact the experts at Einsurance. Our licensed professionals will be happy to answer any questions you have.
https://www.einsurance.com/wp-content/uploads/rv-insurance-coverage.jpeg
800
1200
Abi Potter Clough
https://www.einsurance.com/wp-content/uploads/Logo.png
Abi Potter Clough
2021-05-25 11:00:32
2021-05-21 11:32:26
RV Insurance Coverage – What You Should Know