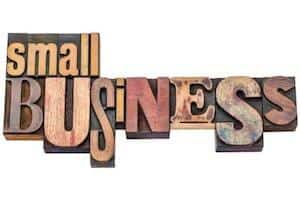 EINSURANCE
After several years of waning popularity, the corporate retreat has been making a comeback. Interest dropped almost 90 percent from 2005 to 2013, but since coming out of the Great Recession, more and more companies are carving out time for business retreats.
Big corporations often go all-out with pricey employee and management retreats. But are they worth the expense for small businesses? Done right, they can be.
Value of Corporate Retreat
Corporate retreat can be good business. It's your opportunity to make them feel appreciated, and to make them feel like they're part of something they can be proud of.
Corporate retreat has many benefits including:
1. Improved morale
Putting everyone together in a relaxed environment away from the office can feel like a perk to employees who keep the business moving. They dedicate a good chunk of their lives to work, and rewarding them with a getaway is a good reminder of their value. They come away revitalized.
2. Enhanced cooperation
Most retreats include team-building activities. Employees get to know each other better in a non-threatening environment. Activities can show them how to work together effectively. If possible, business owners should participate, too, because it puts them on equal terms with their employees.
3. Deepened loyalty
A big part of the retreat is sharing your vision for the company with employees. Give them the opportunity to contribute ideas and feedback, let them buy in to the company goals and mission. Feeling appreciated and heard is important to a healthy workplace.
4. Better communication
Activities and the simple act of spending relaxed time together can improve how employees communicate amongst each other. The retreat can be a great way to give people who aren't usually as vocal to share their thoughts and contribute ideas.
5. Chance to have fun
Give employees the opportunity to have fun together. Playing games and sharing enjoyable activities lets employees relax while they're bonding. Fun also stimulates creativity and seeing outside the box.
Following a corporate retreat you and your employees can return to work with a better outlook. They'll have a deeper understanding of the company, and you'll be more aware of them as individuals. Happy employees are less likely to leave, so retention can improve. Ultimately, you will likely find that the expense of an employee retreat is well worth the heightened productivity and improved quality of work that can result.
https://www.einsurance.com/wp-content/uploads/Should-You-Have-a-Small-Business-Retreat-thumbnail.jpg
199
300
EINSURANCE
https://www.einsurance.com/wp-content/uploads/Logo.png
EINSURANCE
2017-03-26 00:00:00
2022-10-26 15:03:02
Can a Company Retreat Improve Your Small Business?