EINSURANCE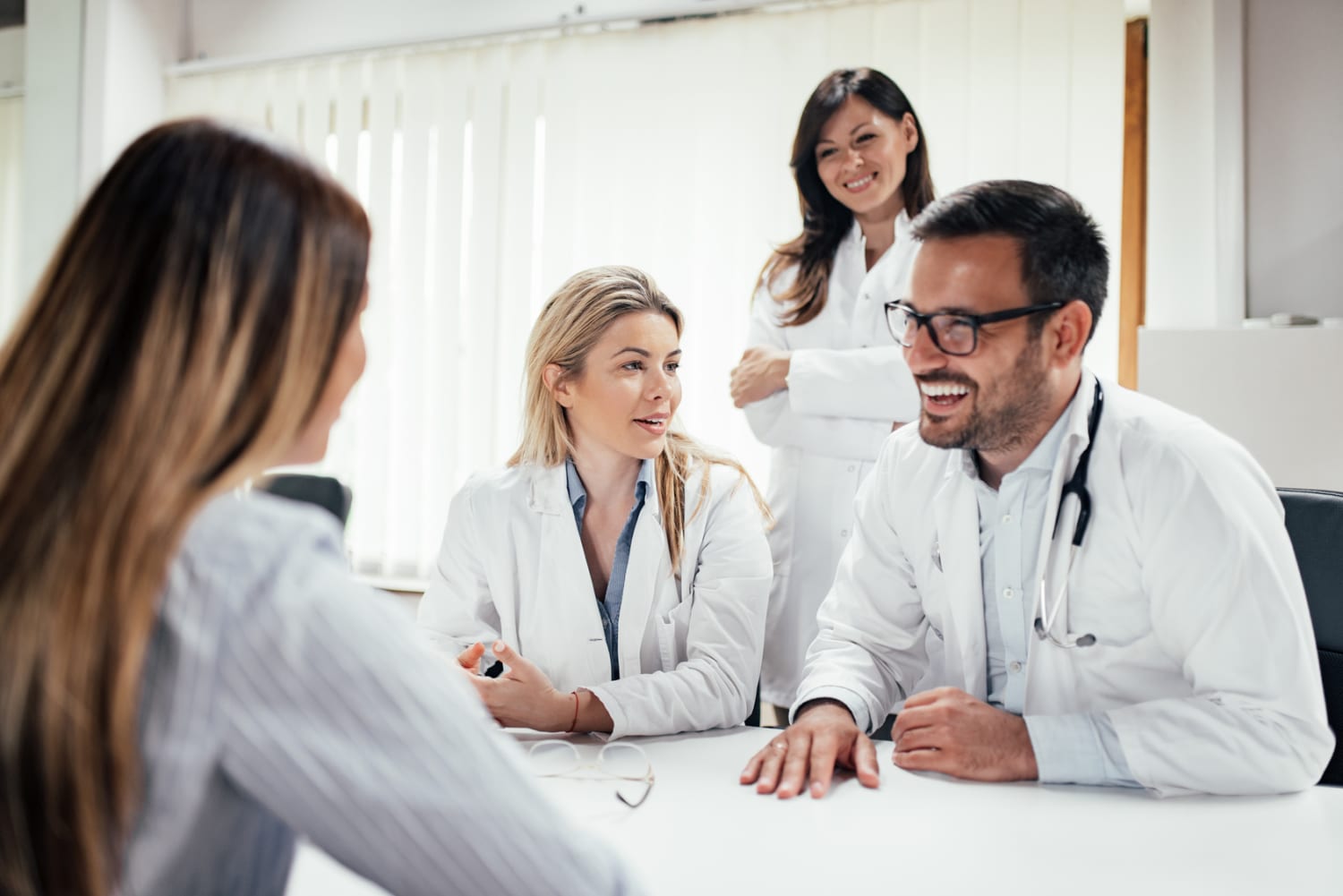 Whether you've moved to a new area or have changed health insurance providers, getting a primary doctor is a priority. Finding a physician you trust and feel comfortable with takes a little research.
Before you begin your search, make sure you understand the requirements of your health insurance. With most providers, you must choose a primary practitioner who will manage your care and refer you to specialists as needed. If you're in a network plan, you'll probably need to find an enrolled doctor; if you're allowed to see outside physicians, you'll pay more than you would with an in-network doctor or service.
How to Find a Good Doctor That is Right for You
If you can, ask a healthcare professional for recommendations for doctors in your area. You can also do some online research. Here are some steps you can take during your search:
1. Find out which physicians are in your area.
Narrow your list down by your location so you can determine whether a doctor's practice is convenient to get to. There are several different types of doctors that are considered Primary Care Physicians. Consider which type of doctor you need for your circumstances and family.
Internal Medicine – PCPs who specialize in the treatment, prevention, and diagnosis of internal diseases. These doctors are often called internists or physicians, and usually only treat adult patients.
Family Practice – PCPs who specialize in family medicine see all the members of a family, from children to adults and older adults.
General Practice – A PCP who is a General Practitioner sees patients of all ages and treats both acute and chronic diseases.
Nurse Practitioner – Nurse Practitioners, while not doctors, can act as your PCP. They are trained to evaluate, diagnose, and treat patients. Nurse Practitioners can refer you to a specialist and write prescriptions for any medications you may need.
Pediatrician – PCPs who treat children are called pediatricians. They often see newborns through age 21, although some patients stay with their pediatricians through their college years before transitioning to an adult doctor.
Geriatrician – Also called a Geriatric Doctor, this is a PCP who specializes in treating older people and the ailments, diseases, and chronic conditions afflicting elderly people.
2. Determine hospital affiliations.
If you have a hospital close to you or one you prefer, make sure any doctor you are considering is affiliated with the facility. If you're not sure which hospital you prefer, check Here.
3. Check out their licensing.
Check to be sure a doctor's license to practice is up-to-date on certification. The Administrators in Medicine (AIM) Docfinder.com helps you find out if a physician's license is current, and if complaints or disciplinary actions have been filed against him or her. To find out if a doctor is board certified, visit certificationmatters.com.
4. Ask for referrals.
Word of mouth is a great way to narrow your search for a PCP. Ask friends, family, and colleagues if they have a local PCP they love. If you're relocating and need a new PCP closer to your new location, you can ask your old doctor for a recommendation – they may have a colleague in your area that would be perfect to take over your care. Neighborhood apps like Nextdoor can be a helpful place to ask for referrals, too.
5. Search online reviews.
Once you have a PCP in mind, check online reviews. Many people write reviews of any service they use, from restaurants to autobody shops. Doctors are no different – patients review their services, and you can see these reviews online. It can be a helpful source of information about the office, the front desk staff, and the doctors.
6. Try before you buy.
Don't hesitate to make changes if you find you aren't completely satisfied after a visit to a doctor. If it doesn't feel right to you, try a different primary care physician. Was the staff helpful and friendly? How was your wait time? Most important, did you like the doctor?
7. Remember that compatibility is important.
According to the nonprofit Associated Press-NORC Center for Public Affairs, a survey from 2014 shows that more than 50 percent of people in the United States pay most attention to personality and relationship when choosing a physician. Clearly, delivery of care is important. You want a doctor who listens to you, answers your questions and explains diagnosis and treatment in a way you can understand.
When it's time to find a new general practitioner to guide you in your care, do your homework. Once you've decided on someone, have a consultation and make sure the doctor is right for you. This is the kind of decision that is very personal, and based on a blend of trust, expertise and how you feel about the doctor.
https://www.einsurance.com/wp-content/uploads/how-to-find-doctor-in-your-area-that-is-right-for-you.jpg
1126
1687
EINSURANCE
https://www.einsurance.com/wp-content/uploads/Logo.png
EINSURANCE
2023-05-04 11:00:30
2023-05-04 12:05:12
How To Find A Good Doctor In Your Area