EINSURANCE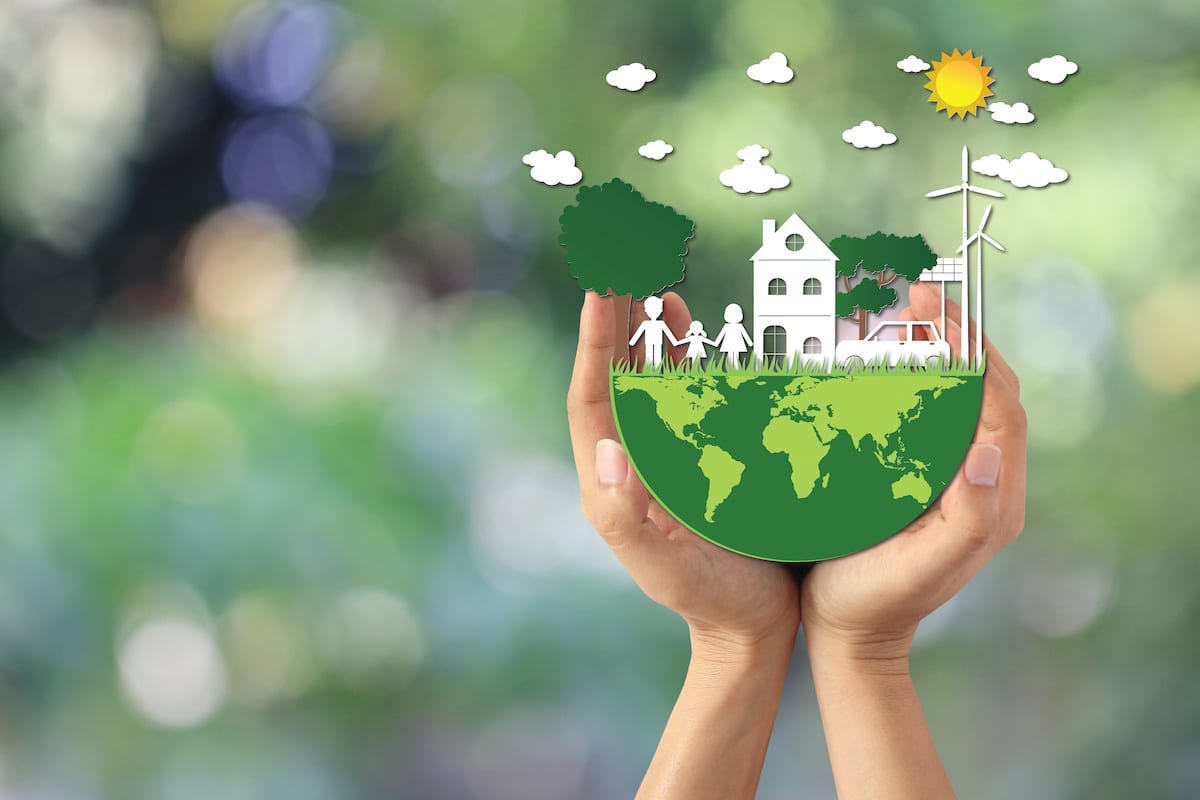 Green has gone mainstream. From recycling at home to cleaning up Superfund sites, eco-friendly solutions are influencing the world—even in the insurance sector.
Green insurance and incentives reflect a growing desire to make our planet more environmentally stable.
Types of Green Insurance Available
Eco-friendly insurance coverage can be purchased in a variety of categories including:
Car insurance
Home insurance
Business insurance
Liability insurance
You can use a mix of personal actions and choices as well as green insurance to fulfill your desire to promote a more earth friendly culture. For life, travel and health insurance that isn't necessarily green, insureds can choose to go with an insurance company that is committed to protecting the environment, through donations to environmental programs or other earth-friendly causes.
Green Car Insurance
Eco-friendly car insurance can save you some money and complement the other actions you're taking to protect the environment.
Pay-as-you drive (PAYD) auto insurance. You're more likely to use your car less if you only pay for the miles you drive.
Drive less. When you can, don't drive. Maybe if it can be accomplished on foot or an alternate mode of transport.
Add eco-friendly endorsements to your policy. Look for an insurance company that offers green endorsements, or add-ons; if your standard car is totaled in an accident and needs a replacement, the insurance allows you to replace it with a hybrid car.
Drive an electric or hybrid vehicle. One way to help reduce greenhouse gas emissions is to drive an electric or hybrid car. You might receive insurance premium discounts, such as alternative fuel discounts. Plus there are generous state and local tax credits to take advantage of.
Drive a low–mileage vehicle. Good for the environment and your fuel costs.
Use public transportation, carpool, walk or bicycle. Some people decide to change up their modes of transportation to reduce the number of autos on the road.
Green Home Insurance
By going green, you can earn discounts for using environmentally friendly features and materials with some insurance providers.
LEED Certified Discounts
You see it more every day. New homes are often certified for Leadership in Energy and Environmental Design (LEED) by the U.S. Green Building Council. Some insurance providers offer a 5 percent premium discount, so ask your insurance company if they offer any LEED discounts for homeowners' insurance.
Several certification levels are available, but homes generally adhere to required standards including:
Energy efficient insulation and sealing
Low-flow toilets and plumbing fixtures to reduce water waste
Mold, mildew and moisture remediation
Materials that don't include toxins
Alternative Energy
Use of alternative energy in a home or business can bring you some savings. Standard homeowners' policies typically cover residential solar energy installations.
If you generate your own solar, geothermal, or wind power and opt to sell surplus energy back to the local power grid, some insurance providers cover the extra cost of temporarily purchasing electricity from another source.
Coverage can also include lost income during a power outage that is due to a covered peril.
Policies usually cover the expenses related to getting online, such as utility charges for inspection and reconnection.
Rebuilding Green
For older homes, purchasing eco-friendly systems for a green remodel can be expensive. But some insurers offer coverage for rebuilding using green materials after a loss or damage. Replacing damaged appliances and materials can raise premiums, and some items are more expensive than standard, but can bring you savings in the long run.
Green Business Insurance
As with green home insurance, green commercial property insurance policies and endorsements offer cost-savings. For example:
Replace standard building systems and materials for green ones following a loss for items like energy efficient electrical features and interior lighting, nontoxic paints and carpeting and plumbing that conserves water.
After a total loss, coverage may pay for

Green certified rebuilding
Engineering inspections of heating, ventilation, air conditioning, building recertification fees
Vegetation replacement
Debris recycling
Loss of income and other incurred costs
Businesses that own a fleet of hybrid or electric cars might also be able to realize savings for discounts on auto insurance.
Environmental Liability Insurance
Environmental liability insurance covers situations that are not protected by a standard business general liability policy, such as toxic spills. Today, standard general liability coverage excludes pollution
Generally, environmental liability insurance covers property loss and liability for pollution-related damages:
Clean-up, bodily injury, property damage, third-party claims and legal expenses
Business interruption losses
Other types of environmental liability insurance include:
Errors and omissions policies cover consultants
Operations performed by a remediation contractor
Liability of companies that analyze soil, ground or air for hazardous materials
Is Green Insurance Expensive?
Policies can differ widely as to how much the insured pays for green insurance. Whether you're insuring a car, house, commercial business or protecting yourself from liability, you may benefit from the insurance industry's changing attitude about the environment. The good news is, as consumers become more committed to eco-friendly solutions insurance companies are, too. Providers also see their potential exposure.
In Conclusion
Nowadays, many of us want to shrink our environmental footprint because it is the right thing to do. But incentives and discounts make the endeavor even more attractive. Be sure to ask your provider about any green perks they offer. These can range from straight-forward discounts on your premiums to smaller benefits like paperless billing.
https://www.einsurance.com/wp-content/uploads/green-insurance.jpeg
800
1200
Barbara Howington
https://www.einsurance.com/wp-content/uploads/Logo.png
Barbara Howington
2020-12-22 11:00:43
2023-06-14 12:15:11
Green Insurance – What Is It?