EINSURANCE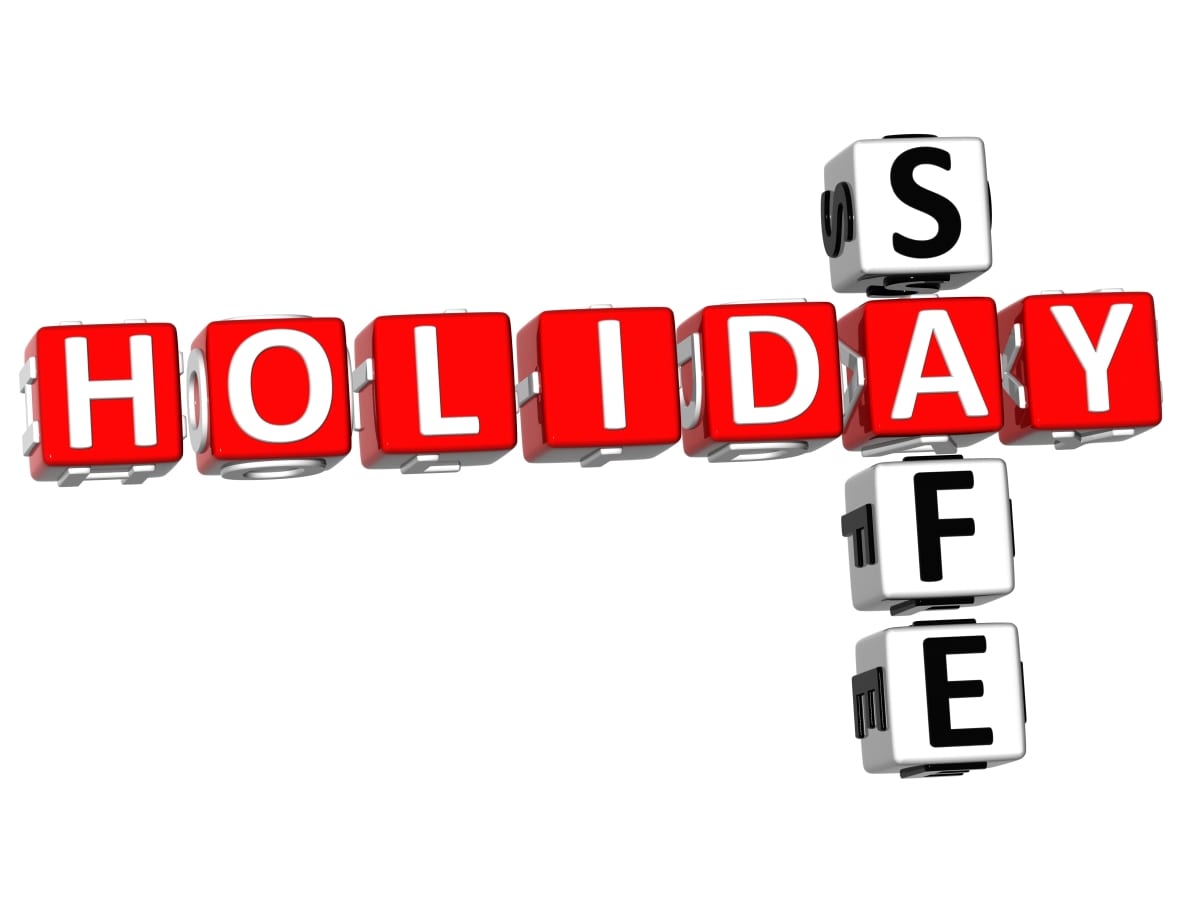 The mishaps that befall the Griswold family in the movie "Christmas Vacation" might be hilarious, but in fact, the holidays can be dangerous. With shopping, cooking, and getting the house in shape, holidays are costly enough without hospital bills, so it's wise to be extra cautious around the yuletide season. We summary some holiday safety tips for you.
Here are some holiday safety tips to keep your holidays merry and bright.
Only you can prevent holiday fires
Residential fires double in December and January compared to the rest of the year. Part of the increase is due to cooking and decorating.
If you have a live tree, cut off a couple of inches of the trunk so it can soak up water from the stand. Never put a tree within three feet of a heat source such as a fireplace or radiator. When the branches dry out, get rid of it.
Decorative light strands are not made to last forever. Check yours to see if they need to be relegated to Christmas past. Choose LED strands because they're less likely to cause a fire than incandescent bulbs and are cool to the touch. Don't use indoor lights outdoors and vice versa, and don't plug together more than three strings. Don't overload electrical outlets.
Kitchens bustle at Christmas. Too many chefs can create a hazard as swiftly as they spoil the broth. Keep traffic to a minimum, and make sure the handles of pots and pans don't stick out from the stove, especially if kids are around.
Fireplace screens are a must when the yule log is crackling.
Turkey frying is all the rage – and causes raging fires. Always do it outdoors and make sure whoever does it knows what they're doing. The Consumer Product Safety Commission discourages doing it at home.
Don't fall victim to missteps
Injuries from falls increase around the holidays, partly due to winter weather. A broken hip can put a quick damper on festivities. Make sure your driveway and sidewalks are clear of snow and ice before guests come. Many injuries result from decorating – especially from hanging lights outdoors. About 6,000 people per season go to the emergency room after falling from a ladder. Don't decorate after dark, use a good sturdy ladder, and have a helper – if for no other reason than to have someone able to call 9-1-1. Be careful indoors, too. Kitchen chairs are not made for putting the angel on top of the tree.
Be alert to tiny dangers for tiny tots
Small toy parts pose a danger to small children, so check the recommended age on the packaging of kids' gifts. Avoid small parts for children under three, and toys that plug into an electrical outlet for kids under 10. Also, holly, poinsettias, and mistletoe – the very plants that make the season cheery – are poisonous. Keep them out of the reach of children and pets. It's easy to get distracted during holiday gatherings, so make sure someone is keeping an eye on the kids.
Step away from the wassail
Getting into the spirit often means getting into the spirits. The week between Christmas and New Year sees an uptick in traffic accidents, and alcohol plays a role in about one-quarter of fatal wrecks. If you offer alcohol at holiday parties, have hors d'oeuvres available to offset the effects or serve a meal before guests do too much elbow bending. If a guest gets too jolly, have a sober designated driver on hand, call a cab, or offer a couch for the night.
Common sense mixed with a little extra caution should make the holiday season joyous, fun, and safe.
https://www.einsurance.com/wp-content/uploads/holiday-safety-tips-for-the-upcoming-season.jpeg
900
1185
Lynn Walker
https://www.einsurance.com/wp-content/uploads/Logo.png
Lynn Walker
2020-01-16 11:00:25
2021-03-10 13:43:22
Holiday Safety Tips for the Upcoming Season