EINSURANCE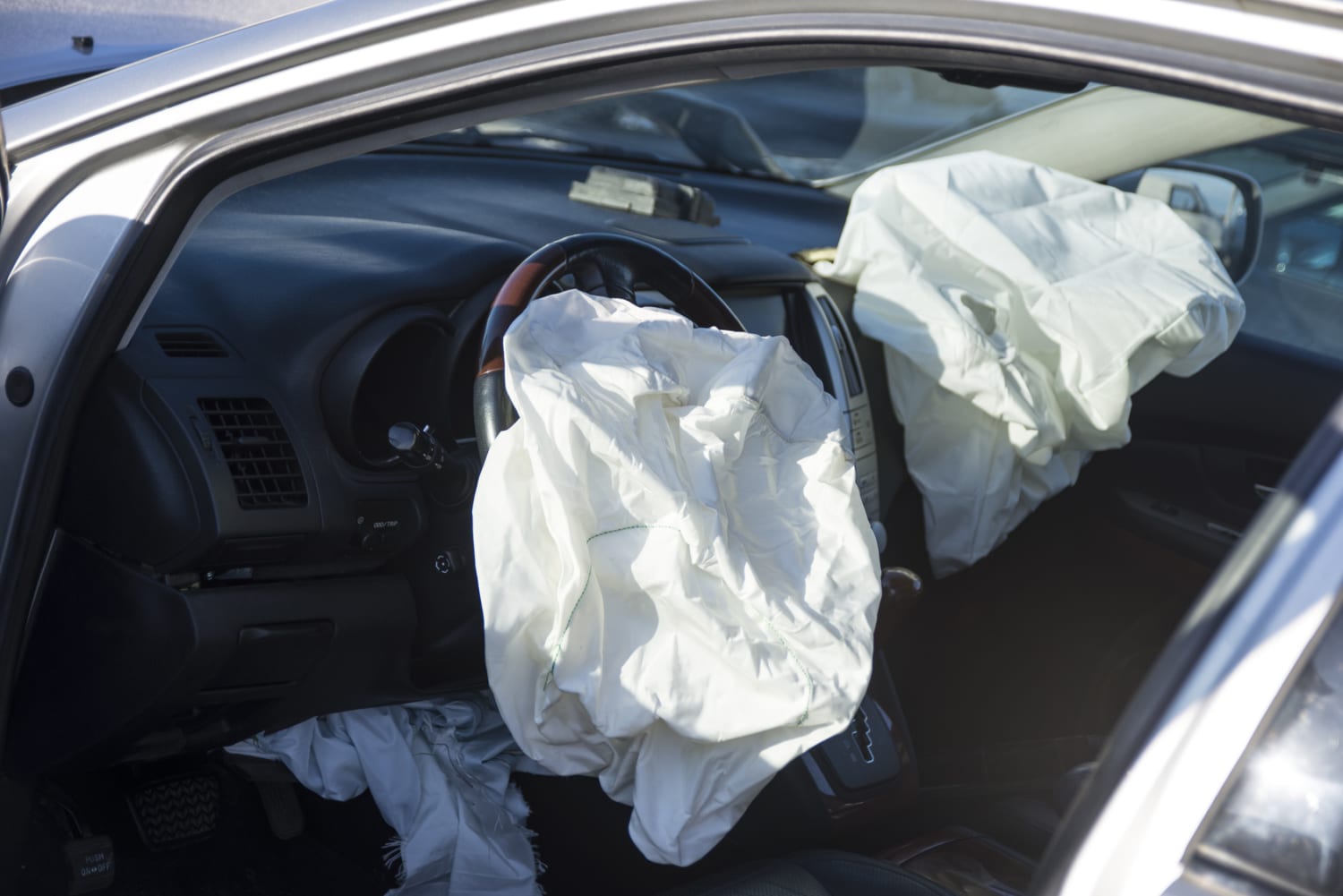 We typically never see the airbags in our cars. We just count on them to function right if ever needed. So how do airbags work? There are several steps that must happen in very quick succession for airbags to work.
A Little History
First patented in 1953, the airbag has evolved and improved over the years. A major study in 1995 found that, as compared to cars with seatbelts only, airbags reduced fatalities by 23 to 24 percent in head-on collisions and by 16 percent in other kinds of collisions. Airbags became mandatory in all new cars when federal legislation enacted the Intermodal Surface Transportation Efficiency Act in 1998. The new requirement went into effect in 1999.
How Do Airbags Work?
A lot has to happen very quick for an airbag to work. It can deploy in about 55 milliseconds, or almost 100 to 200 miles per hour.
When a car has a collision, it immediately begins decelerating. An electronic chip, or accelerometer, detects the change in speed.
If the loss in speed is significant, the accelerometer assesses the location and severity of the impact.
An electric current is sent through a heating element.
When the heating element receives the current, it instantaneously ignites a set of chemicals, which then produce a gas.
The gas fills a nylon bag, which bursts out of the paneling it is behind.
The airbag then automatically begins to deflate.
It's an impressive process, considering it all happens in about as much times it takes to blink!
Learn More
Browse the Einsurance Auto Insurance Journal for more helpful information. You can read more about auto insurance here. While  you're there, find out how your rates compare to others use our easy quote generator.
Experts recommend  comparing your auto insurance policy to others at least once a year
https://www.einsurance.com/wp-content/uploads/how-do-airbags-work.jpg
1126
1687
Barbara Howington
https://www.einsurance.com/wp-content/uploads/Logo.png
Barbara Howington
2019-03-18 11:00:40
2021-02-16 10:51:46
How Do Airbags Work?