EINSURANCE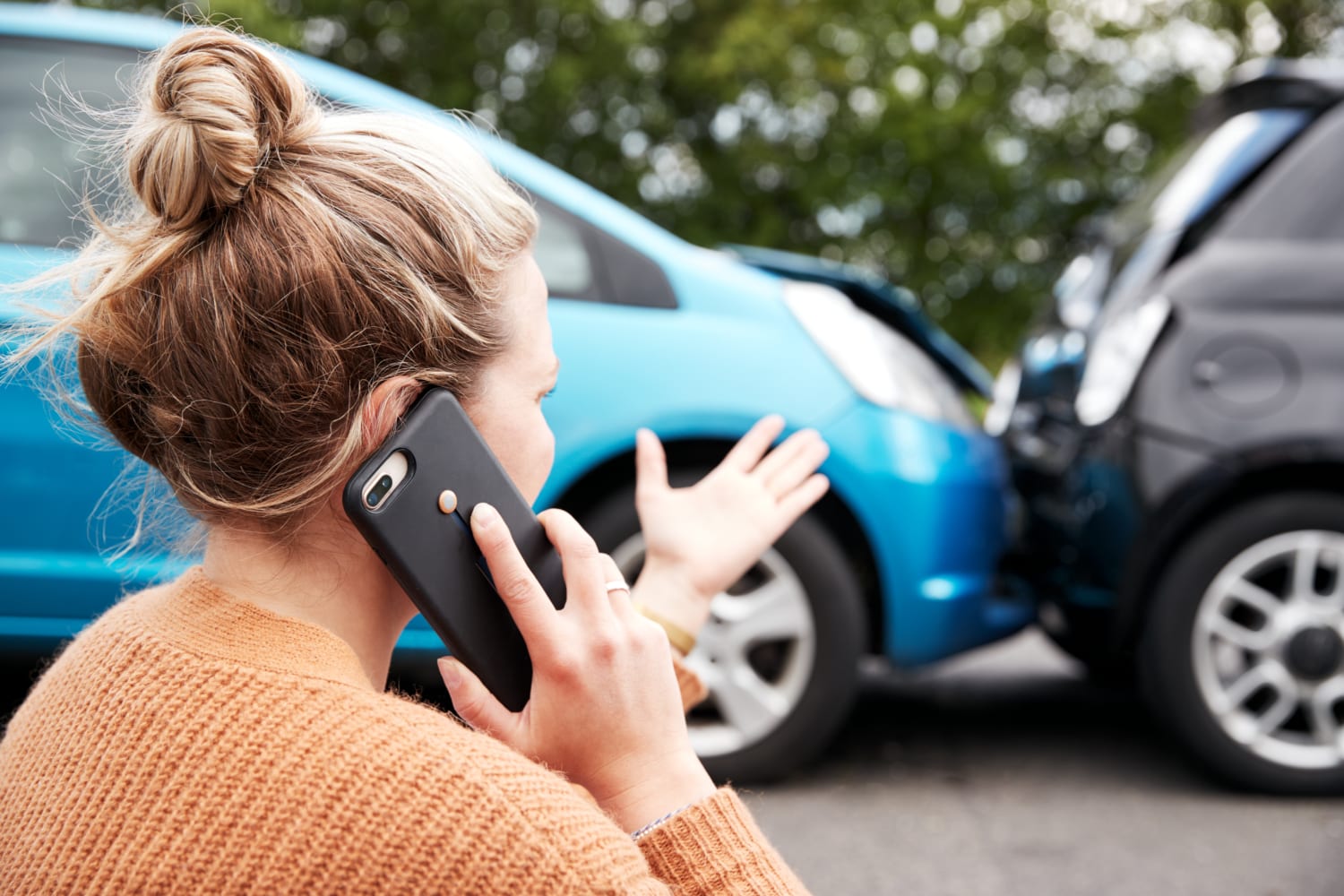 How Much Will Your Car Insurance Go Up After an Accident?
It's smart—and in some states required—to have auto insurance coverage. But, if you've ever filed a claim after a fender bender or accident, you've no doubt seen your premiums go up. Just how much your insurance costs are elevated following an accident is not cut-and-dry.  Depending on the state you're in and your insurance company's practices, that hike in price can come as a shock.
One study showed that premiums increase an average of 44.1% when drivers with a history of safe driving make auto insurance claims. The study compared claims, in all 50 states and Washington, D.C., for claims that were at least $2,000. And if you don't have a spotless driving record, you can expect your rates to increase significantly.
At-Fault Bodily Injury vs. Comprehensive Claims
Increases to auto insurance premiums are generally higher for bodily injury claims than comprehensive claims made to repair car damage due to vandalism, fire, flooding and a collision with an animal. Increases can go higher or lower than percentages shown.
At-Fault Accident Claims
A single at-fault bodily injury claim after an accident is about 32%.
A single at-fault claim for $2,000 or more for a property damage accident average results an average increase of 31%.
When there have been two at-fault claims for $2,000 or more each for property damage accidents, the average increase adds up to 110%.
A single at-fault claim for $2,000 or less for a property damage accident average results an average increase of 26%.
Comprehensive Claims
One comprehensive claim, whether it's more than or under $2,000 causes an average increase of 3%.
Two comprehensive claims for over $2,000 causes an average increase of 8%.
Why the difference in increases? Medical costs can be exorbitant when compared to property damage costs.
How are Car Insurance Premium Increases Calculated?
Insurance companies use surcharge schedules to decide how much will be added following an accident claim for bodily injury. For example, many companies look to standards set by the Insurance Services Office (ISO), with an increase of 20% to 40% of the insurance provider's base rate following an accident, plus the company's claims-processing fee and any driver discounts in play.
ISO standards indicate that single-car policies qualify for a 40% increase while a two-car policy can see a surcharge of 20% on the first two cars on the policy.
Beyond the averages, the amount of an increase is influenced by things like:
Whether or not you're at-fault
Your driving history
Age of the driver
The insurance company
The state in which you live. (According to the above study, the highest rate increases are made in California, New Hampshire, Texas, Massachusetts and North Carolina.)
How Long Do You Have to Pay a Surcharge?
Fortunately, claim surcharges are only in effect for a limited time. Many states remove surcharges after three to five years.
Accident Forgiveness
Accident forgiveness coverage is often an option for an insurer's best customers. If you have a stellar driving record, there is no premium increase when you file your first accident claim. However, accident forgiveness adds to the initial premium costs.
When to Pay Out-of-Pocket Instead
A good rule of thumb is to pay out-of-pocket for a claim that is less than the amount of your deductible, or not much more than it. If you pay for a fender bender repair, for example, you can avoid having a surcharge added to your premium.
5 Ways to Lower Your Rates
If your policy costs skyrocket after filing an accident claim, look for other ways to lower your rates.
Don't file any more claims. Whenever you file a claim you risk getting hit by rate increases. If possible, pay out-of-pocket instead, especially for smaller amounts.
Get a higher deductible. A higher deductible can bring the premium down. In the meantime, try to save money to help with the deductible costs in case you file a claim in the future.
Improve your credit score. A bad credit score can increase premium.
Most companies offer a discount when you insure both your car and house.
Shop around. Get quotes from several insurers to compare coverage and costs.
Take a safe driver test if it's offered. Some states let you take a safe driver course, especially following a speeding ticket. Upon a successful completion of a course, you may not have to pay for the ticket and the event won't be added to your driving record, so you can avoid a surcharge.
You can get more information about how to bring your car insurance rates down here.
Compare Rates Online
To secure the best rates, compare rates and practices of at least three different auto insurance providers. EINSURANCE.com will help you get started by comparing quotes from different insurance companies online.
https://www.einsurance.com/wp-content/uploads/how-much-does-insurance-go-up-after-an-accident.jpeg
3563
5344
EINSURANCE
https://www.einsurance.com/wp-content/uploads/Logo.png
EINSURANCE
2019-09-17 11:00:03
2021-03-10 11:00:02
How Much Does Insurance Go Up After an Accident?