EINSURANCE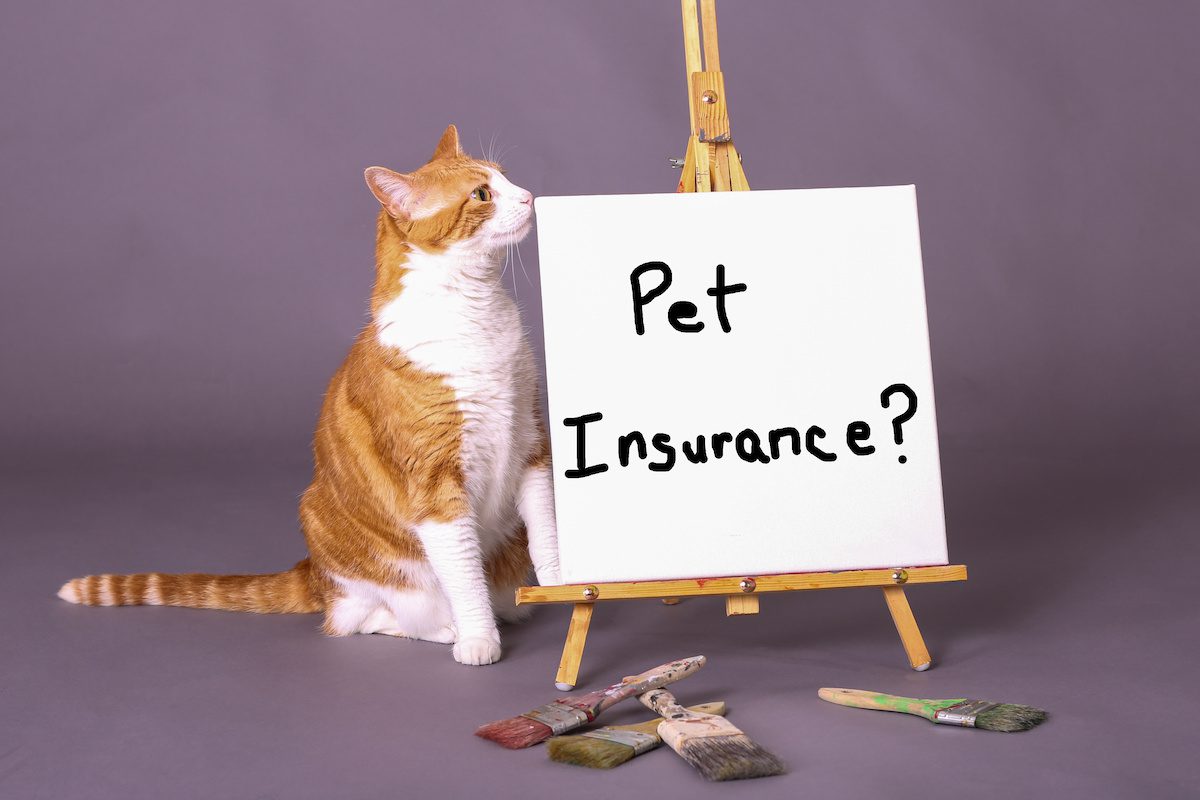 If you're in the market for pet insurance with no waiting period, you're not alone. The number of American homes that now have pets, or have more pets than before, has skyrocketed in the US in the last few years. The Insurance Information Institute (III) ascribes much of that growth to the 2020 COVID-19 pandemic. During 2020 and 2021, the number of new pets in American households jumped by 30%.
Today, we're offering a completely unbiased look at pet insurance products, with a special focus on immediate pet insurance policies —those with no waiting period for coverage.
We'll cover everything you need to know:
If you're seeking pet insurance with no waiting period, chances are you're in a hurry to get coverage. Let's not waste any more time and get into it.
Instant Coverage: Can I Buy Pet Insurance with No Waiting Period?
To the best of our knowledge, there is no insurer in the US market that offers pet insurance with no waiting period. And that makes sense. No pet insurance company would stay in business very long if they accepted your first $10, $25, or even $100 premium, only to turn around and pay a $2,500 vet bill the next day.
We scoured the internet looking for sources of immediate pet insurance but found none. However, we composed a list of the top three most popular pet insurers with the shortest waiting period.
The table below describes three popular pet insurance policies that offer nearly immediate coverage, at time of writing.
Insurer
Website
Immediate coverage
Length of waiting period
Pumpkin
Pumpkin.care
No
14 days
Lemonade
Lemonade.com
No
·       14 days for most common issues

·       Up to 6 months for joint issues

ASPCA Pet Insurance
ASPCApetinsurance.com
No
14 days
Of course, this could change. A new pet insurance provider could crop up any day with an immediate coverage policy. How would you find one?
Where to Look for Pet Insurance with No Waiting Period
Here we'll explore ways you can look for pet insurance with no waiting period, online and in-person.
Start Online with Your Favorite Search Engine
Your first resource is undoubtedly your favorite search engine. You'll probably enter key phrases like "pet insurance with no waiting period" or "immediate pet insurance." Page through the results, visit websites one by one, and see if any of the providers offer immediate coverage. Should a new provider pop up that offers pet insurance without a waiting period they'll be advertising heavily online.
Next, contact your current insurers.
Reach Out to Your Current Insurers and Explore Their Pricing Strategies
Take a quick inventory of all the insurers with which you do business. Don't forget your:
Life insurance companies
Homeowners or Renters insurance provider
Auto insurance company
Business insurance company
Contact them and ask if they have pet policies available. The good news is that some insurers will offer a multi-line discount if you purchase a pet policy through them.
Well-known property insurers that offer pet policies —or partner with another provider — include:
Farmers
Progressive
Allstate
Liberty Mutual
And GEICO
Again, at the time of writing, none of these policies offer immediate coverage for your pets. They all have some type of waiting period. The industry standard seems to be 14 or 15 days before coverage kicks in. However, if your pet is in good health and this isn't an emergency, you might be able to save money on your other policies with a multi-line discount. If you get a $25 discount on your homeowner's premium for buying a $30 pet insurance policy, it almost pays for itself!
Perhaps you've done this already, and you're not thrilled with the premiums or policy details. Your next step is your vet.
Ask Your Vet for Recommendations
Sometimes veterinarians and vet hospitals offer pet insurance products or display their pamphlets. Just be sure to clarify with your vet that they are a member of this network, not merely displaying pamphlets for the sake of filling a shelf. It wouldn't be the first time someone bought pet insurance they assumed their vet would take, only to discover they were paying for a nearly useless policy, because their vet was considered "out of network."
There are a few other resources you can check for pet insurance with no waiting period, too.
Talk to Your Breeder About Pet Insurance with No Waiting Period
If your pet came from a breeder, they might have a good recommendation for pet insurance with no waiting period. If your new pet is already insured, for example you're buying retired breeding stock from a professional breeder, you might be able to get a policy through the same provider without any waiting period, because the animal is already insured.
This leads nicely into our next section about pet insurance with no waiting period: comparing pet insurance policies.
How to Compare Pet Insurance Policies and Providers
Before we get too deep into comparisons, let's take a moment to address the dynamics of pet insurance, the law of large numbers, and how pet insurance products may change in the next few years.
Pet Insurance is a Rather New Product, and it's Complicated.
According to III, the pet insurance industry started about 100 years ago in Sweden. In the realms of insurance, pet insurance is still in its infancy, especially in the US. It's been around for a few decades here.
Pet insurance is becoming more popular in the states. That means the industry will surely experience some growing pains as a rather new insurance product. Unlike other lines — like auto insurance for instance — America's pet insurers don't have a century of detailed hard data to compare and share.
The law of large numbers theory used by insurers to calculate risks is and create premiums, is astoundingly accurate. It's very simple and relies on huge amounts of data.
Data that, for the pet insurance industry, doesn't yet exist.
Think of it this way: GEICO insurance can tell you with near 100% certainty that a male aged 19 driving a new Mustang in Nevada will make a risky choice and get in an accident which will cost the insurer $30,000.01. They can predict this to the penny.  That's why his insurance premiums are sky-high.
But they cannot yet accurately define how many trips to the vet your tabby cat will require if she picks up a case of Parvo.
Thanks to the magic of technology, databases, and the internet, pet insurance companies now know the basics. For instance, that a 2-year-old Great Dane will suffer from hip dysplasia within the next five years. But concerning your new breed, mixed breed, or Labradoodle, the numbers are still vague. And we haven't even started talking about mutts! And then there's exotic birds, reptiles, ferrets, and horse insurance (equine insurance is a topic for another day.)
The point we're making is that the pet insurance industry is going to experience some upheavals and growing pains as all this data is compiled, compared, and shared. Young pet insurance organizations might go out of business quickly, leaving pet owners uninsured, and at a loss when they need reimbursement. If a pet insurer does offer immediate coverage, hopefully they are backed by a prominent organization or parent company. Otherwise, they may face insolvency.
We'll let all those thoughts swirl around in your subconscious now and explore how to compare pet insurance policies.
What to Consider When Shopping for Pet Insurance: The 3 Types of Pet Insurance Policies
Per to the North American Pet Health Insurance Association (NAPHIA) there are three primary types of pet insurance available in the US market. They are:
Accident & Illness (wellness coverage may be included): The most comprehensive coverage for veterinary treatment for unexpected injuries, illness, disease, and any changes to your pet's normal health.
Accident Only: Coverage to treat accident-related medical care, but not routine veterinary care. Your pets' yearly vaccinations, for example, would not be covered by this type of plan.
Wellness: Coverage which may include vaccinations, tests, and dental work. This type of protection is also sometimes called "Routine" or "Preventative" care. Some of these plans my incorporate elements of Wellness coverage, like dental benefits.
Of those three, Accident & Illness pet insurance offers the most thorough coverage, and it will almost always cost more.
Special Coverages Are Available
To choose the right type of pet insurance, consider any special requirements. For example, if you travel extensively within the US, or go to a lot of dog shows / cat shows, you may prefer a pet insurance policy that has no network. That way, you can visit any vet and get reimbursed for your expenses, regardless of location.
NAPHIA says you might consider these additional features on your pet policy:
The cost of emergency vet care for your pet when traveling out overseas / abroad
Third party liability coverage, which would cover damages caused by your dog if it bites someone, or damages their property
The cost of boarding a pet if you're hospitalized or requires emergency medical treatment
The cost of a cancelled vacation if your pet needs emergency surgery
Membership for the pet-owner in an online community
But for most people, their choice in pet insurance is going to boil down to two main considerations: cost and care.
Pet Insurance and Pre-Existing Conditions
Pet insurance is not like human health insurance. If your pet has special medical needs already, these are called "pre-existing conditions." You need to be upfront about any known medical issues when you apply for pet insurance — with or without a waiting period. The insurer will likely ask for veterinary records around the time of your first claim, if not before.
If a health condition already exists, they usually won't reimburse you for it. Examples could include:
This list is by no means comprehensive. But these are the sorts of issues of which pet insurance companies are aware. Are there other surprise items that might not be covered by your pet insurance? Yes.
What Are Some Surprise Issues That Might Not Be Covered by Pet Insurance?
Many routine items will not be covered by your pet insurance policy. Don't be surprised when you need to pay out-of-pocket for:
Flea treatments
Anti-parasitic treatments, like "de-wormers" and heartworm treatments (which can be very costly)
Dental care and teeth cleaning
Ear care, particularly for breeds with known issues, like Basset hounds
Spaying / neutering
Microchipping services – neither insertion of a microchip, nor changing legal ownership / contact information with the microchip company
And, while euthanasia might be covered by some policies, after care beyond that is usually not included. We're talking about carcass removal, incineration / cremation, urns, and so on.
Final Note When You Shop for Pet Insurance
Now you're asking, "What exactly is covered by a pet insurance policy?" Well, if you have the most comprehensive type of insurance – Accident & Illness – the insurance company will reimburse you for a significant portion of your vet bills when:
Your dog or cat gets hit by a car
Your pet is attacked by another animal
Your pet breaks his leg jumping off the couch
Your dog or cat picks up a disease, like Parvo, and needs treatments
Typical veterinary services that are reimbursable include:
X rays
Stitches
Surgery
Splints and medical devices (like the "cone of shame")
Some medications
But it's important that you compare the offerings of each insurer and read the policy carefully. Remember, every pet insurance contract is a unique agreement between the pet owner and the insurer. And there aren't any model laws in place yet to protect consumers.
Finally, when shopping for pet insurance with immediate coverage, be sure to ask about networks and locations. If you travel with your pet, this is a tremendous point. You need to know this insurance policy will cover you with your regular vet, but also other vets and hospitals in case of an emergency.
In sum, it is currently extremely tough to find a pet insurance policy with no waiting period. But a 14-day wait isn't long if your pet is very healthy. We'd suggest you focus less on the waiting period, and more on the services covered, and the vets recognized as in-network.
https://www.einsurance.com/wp-content/uploads/how-to-buy-pet-insurance-with-no-waiting-period.jpeg
800
1200
EINSURANCE
https://www.einsurance.com/wp-content/uploads/Logo.png
EINSURANCE
2022-04-14 11:00:02
2023-03-01 11:12:36
How to Buy Pet Insurance with No Waiting Period