EINSURANCE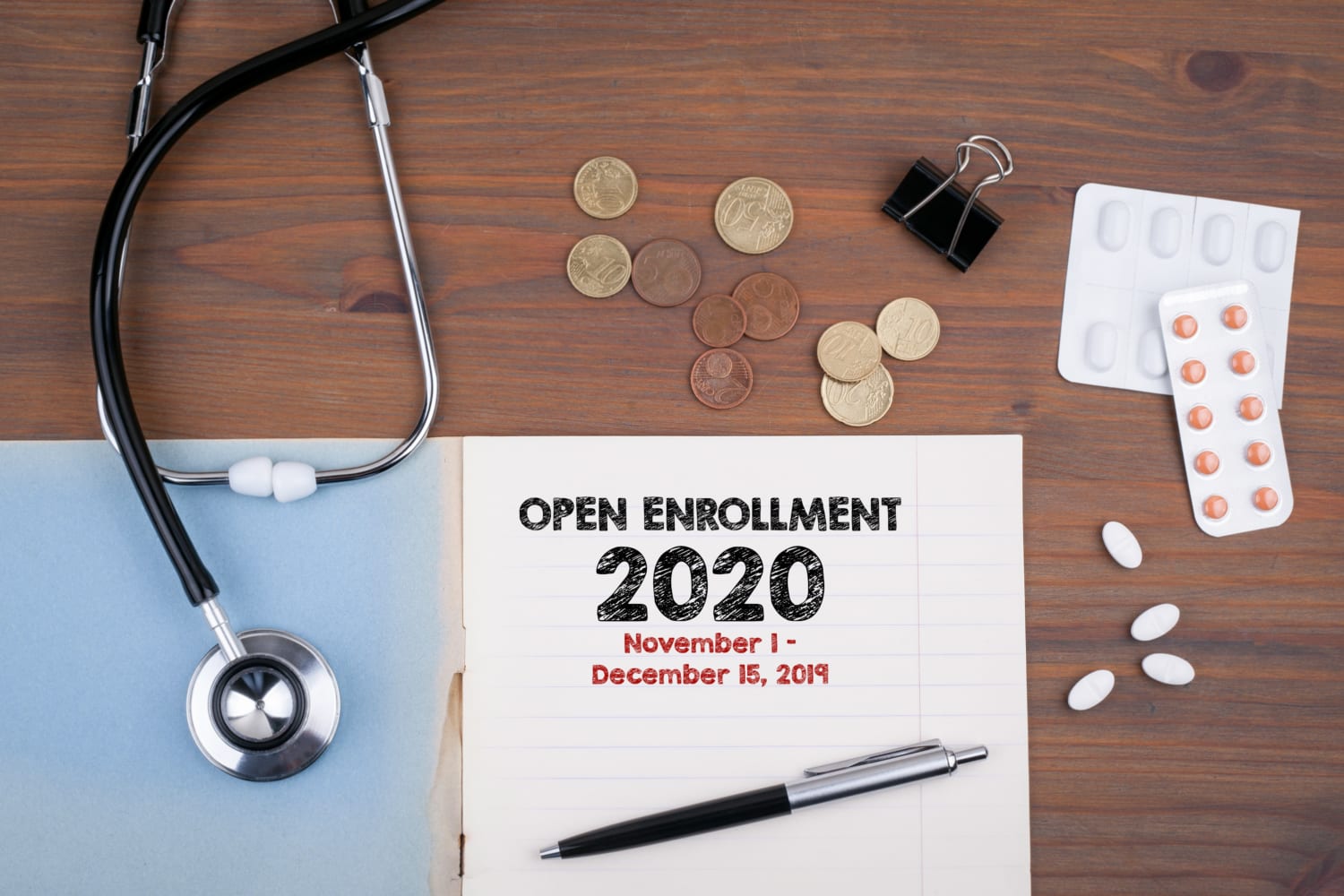 Open enrollment for the 2020 Marketplace for health insurance is here, running from November 1 through December 15, 2019. You'll need to enroll by December 15th to secure coverage, which will begin January 1, 2020.
Are You Ready for Obamacare Open Enrollment 2020?
If you aren't receiving health insurance coverage through an employer or another source such as Medicare, Medicaid and CHIP (Children's Health Insurance Program) you can get coverage through the Marketplace.
Before You Apply
Before you enroll in open enrollment 2020, here are some things to keep in mind, and a few steps to take in preparation for applying.
Do some preliminary calculations.
Download this checklist. The checklist shows you the items you will need when you apply.
Find out if you qualify for coverage. Go to gov to use the online tool to estimate what you might pay. It provides a quick view of the income levels that qualify for Obamacare savings.
If you qualify for cost savings, you can save on out-of-pocket payments. You can save on your health care costs such as premiums, copayments and deductibles.
Are you eligible for premium tax credits? If you qualify, you can receive tax credits for the money you've paid on premiums. If you end up earning more than you projected, you may have to pay the IRS back for some or all of the tax credits.
If your income is too high to qualify you for savings, there are other options for buying coverage:

Buy from an insurance company.
Buy through an agent or broker.
Compare company quotes online using tools like you'll find on the Einsurance site.
Three things to know before picking an insurance plan:
There are 4 plan categories. Each level is named as a metal: Bronze, Silver, Gold and Platinum. These signify how you and the plan split costs. The higher your premiums, the lower your other out-of-pocket costs, which is good if you use health services often. Bronze plans require higher out-of-pocket, but the lowest premium costs. Learn more
Silver category offers extra cost-sharing reductions. Any metal category can be used for premium tax credits, but Silver provides higher cost-sharing reductions.
There are four different plan and network types.

HMO – (Health Maintenance Organization) Generally limits coverage using doctors that are affiliated with the HMO.
PPO – (Preferred Provider Organization) You can use services of medical providers outside the plan's network, but you'll pay more than you would with network providers.
POS – (Point of Service) You save when you use the network of providers and you must get a referral from your primary care physician before going to a specialist.
EPO – (Exclusive Provider Organization) This is a managed care plan that requires you to use a prescribed network of providers in the plan's network, except in the case of an emergency.

Preview plans. Preview the plans available and pricing in 2020. You can also get more information on your state's Affordable Health Care website.
Make a list of the questions you want answers to before you apply, such as:
Can I continue to go to my current doctor?
Will I be covered even while traveling?
How much am I able to spend on monthly premiums?
How much do I want to pay out of pocket for prescriptions and medical services?
Estimate and compare your total spending for out-of-pocket.
HealthCare.gov explains the ins and outs of estimating your annual total costs.  Learn more.
What are Catastrophic Health Plans?
Eligible applicants can choose to buy a Catastrophic Plan, an affordable way to cover worst-case scenario situations including serious illness or injury. Routine medical expenses are paid by the covered individuals. To be eligible you must:
Be under age 30
Regardless of your age, you have a hardship exemption or plans through the Marketplace or employer-based insurance
Premiums are typically low with Catastrophic plans. You can't use a premium tax credit, so if you otherwise qualify for the credit, the Bronze and Silver plans are probably a better value. Deductibles are very high, with the 2020 deductible for Catastrophic coverage set at $8,150. Once that is paid, you don't have to pay copayments or coinsurance.
You are allowed three primary care visits every year prior to meeting your deductible. Like other Marketplace plans, Catastrophic plans cover the same essential health benefits and select preventive services are free.
Mental Health & Substance Abuse Coverage
Considered to be essential health benefits, Marketplace plans cover psychotherapy and counseling, inpatient services and treatment for substance abuse. Limits, such as deductibles, copayments, out-of-pocket and coinsurance as well as the number of days or visits covered and care management are not allowed to be more restrictive than medical and surgical services. Learn more.
How to Get Dental Coverage
You can opt for dental coverage if you buy a Marketplace health plan too. It is available through health plans that include dental coverage or as a separate stand-alone dental plan. If you choose to buy a stand-alone dental plan you'll pay a premium for your health plan and an additional premium for dental coverage every month.
Dental coverage is considered an essential health benefit for children and must be available to cover your children, although you don't have to buy it. Dental coverage is not an essential health benefit for adults, so it is up to the plans to decide whether or not to include it.
Other Benefits for Open Enrollment 2020
Pre-existing coverage – You cannot be denied coverage because of pre-existing conditions. Marketplace insurance plans are required to cover pre-existing conditions and cannot be more expensive than regular coverage.
Pregnancy, childbirth & adoption – If you have a baby or adopt you can enroll during a Special Enrollment Period (SEP) beyond the annual Open Enrollment Period (OEP). You usually have up to 60 days following these or other particular life events to enroll. Learn more.
If You Are Re-Enrolling
It's always a good idea to compare available plans every year. Even if you're pleased with your current plan, this handy checklist will help you decide if it's time for another plan.
If you decide you don't want another plan, you will be enrolled automatically.
Health insurance is essential to maintain your quality of life. Learn more about health insurance, get and compare quotes and more at EINSURANCE.com.
https://www.einsurance.com/wp-content/uploads/how-to-prepare-for-obamacare-open-enrollment-2020.jpeg
3335
5002
EINSURANCE
https://www.einsurance.com/wp-content/uploads/Logo.png
EINSURANCE
2019-10-29 11:00:12
2019-10-29 10:05:41
How to Prepare for Obamacare Open Enrollment 2020