EINSURANCE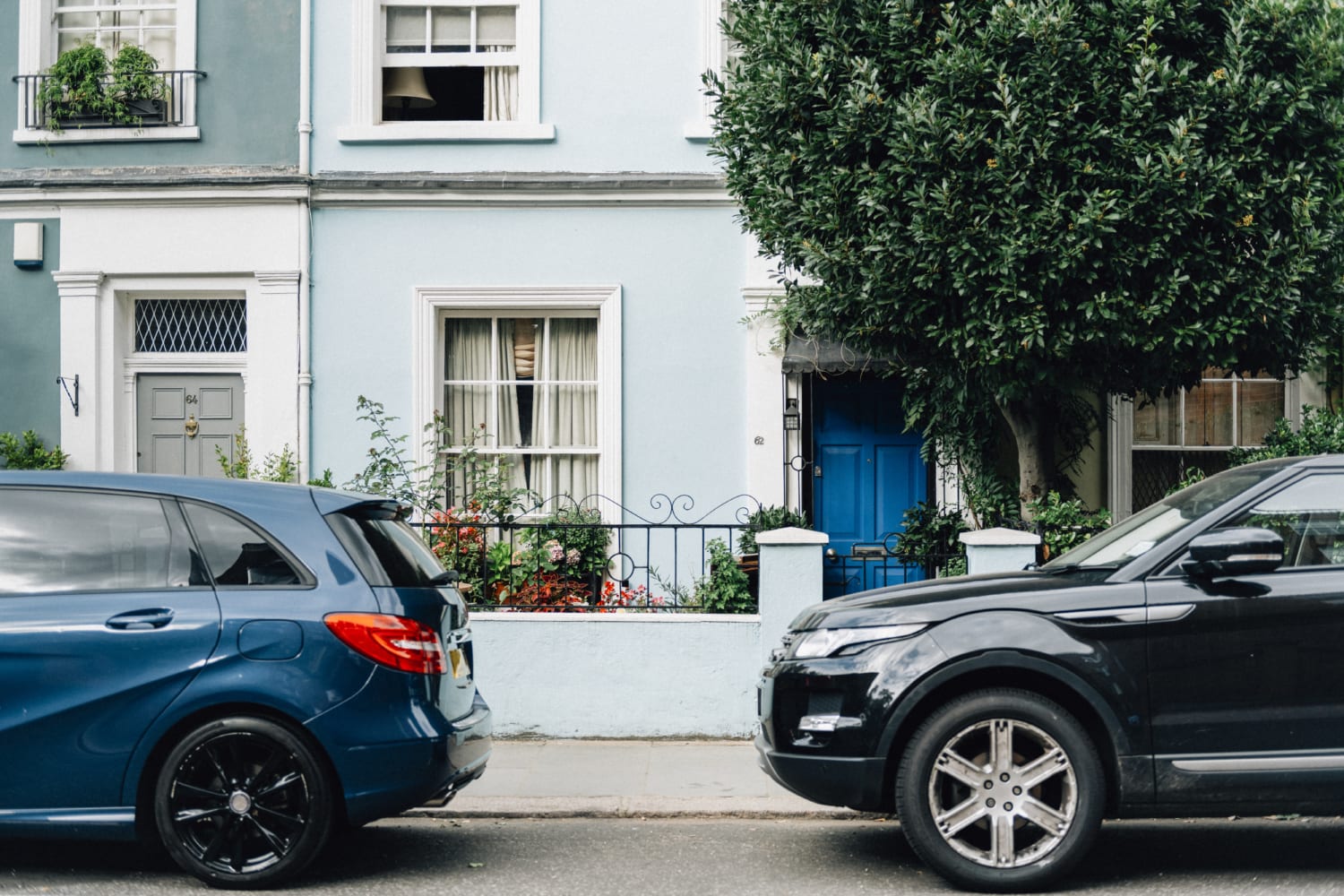 If you're looking to get insurance on more than one passenger vehicle, save money on car insurance costs by putting them on the same policy. Insurance companies offer multi-car discounts as a reward to the policy holder for giving them additional business.
Common Questions About Getting a Multi-Car Policy
How much money can I save with a multi-car policy?
A multi-car policy will give you anywhere from 10 to 25 percent off the cost of liability, collision and comprehensive coverage. This discount is applied to all vehicles on the same policy.
How do I qualify for a multi-car policy?
You'll need to put two or more vehicles on same auto insurance policy. Beyond that, requirements can vary depending on the insurance provider. Your company may only apply a discount if the additional cars are for drivers within the same household, and some require the drivers be related.
How many vehicles can I put on the same policy?
Generally, you can put all of your cars on the policy, though some companies have a limit such as up to four.
Can I include my motorcycle on the policy?
While the multi-vehicle policy discount can't include a motorcycle, you can still see if your provider offers a discount for having more than one policy with them. You could see a discount for as much as 20 percent.
Do I have to have the exact same coverage on all of the autos on the policy?
Although coverage that specifically protects vehicles can vary from car to car, but liability, uninsured motorist and other required coverage limits are required to be the same on all vehicles covered.
What other discounts might I get from my insurance provider?
Typically, you can have a multi-car discount as well as a home and auto insurance bundle discount. Ask your agent of any other discounts you qualify for that can help keep car insurance costs down.
When It's Time to Add More Cars to Your Policy
Learn more in our article, How to Add a Car to Your Auto Insurance Policy. Find out about how to save money on car insurance by getting quotes to compare from top insurance carriers.
EINSURANCE.com prepares you infographic you can use to save when you own multiple cars.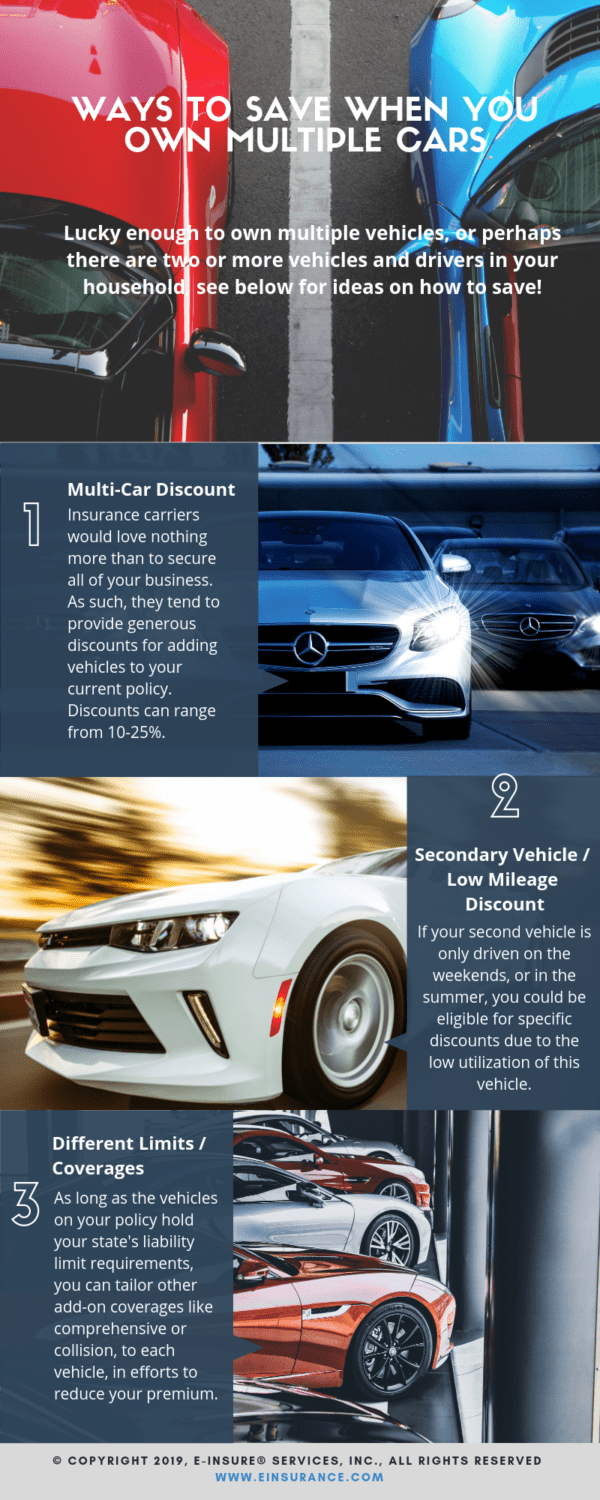 https://www.einsurance.com/wp-content/uploads/how-to-save-money-on-car-insurance-when-you-have-more-than-one-car.jpeg
4667
7000
EINSURANCE
https://www.einsurance.com/wp-content/uploads/Logo.png
EINSURANCE
2019-09-19 11:00:45
2019-09-24 09:09:45
How to Save Money on Car Insurance When You Have More Than One Car