EINSURANCE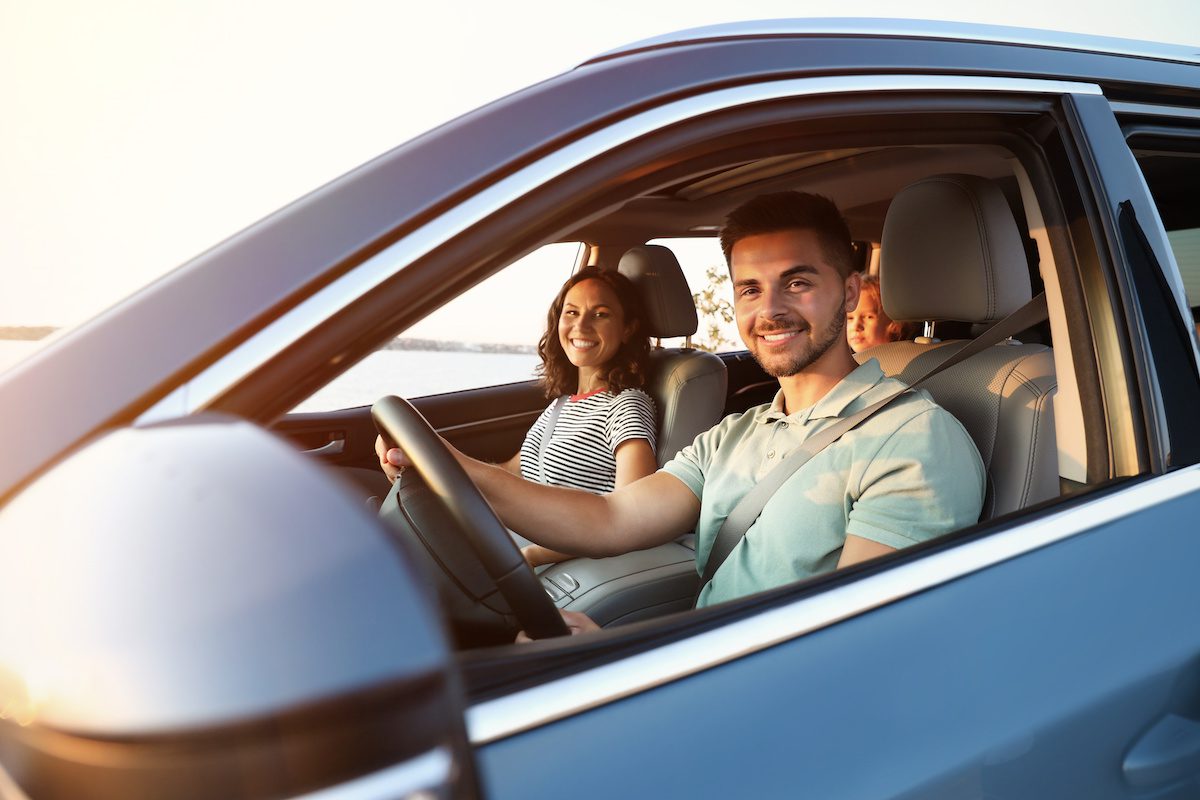 So, you've opened a new venture and chosen to do business as a limited liability company.
Structuring your business as an LLC is a good way to separate and protect your personal assets from your overall business as well as your business partner(s) assets. In the event your business fails, an LLC should protect you from losing your home, investments, or other financial assets.
But does that change the way you should structure your business insurance portfolio? Yes, while an LLC will protect the business and shield your personal assets in most cases, you can still have some personal exposure to lawsuits or other legal entanglements from employees or customers. Limited liability insurance for an LLC supplements existing business coverage in those situations but does not replace it.
To adequately protect your business, it's important to understand the various components required in a comprehensive risk management plan. It should be designed with your business structure in mind (LLC vs S-Corp or Sole-Proprietorship), but also what field you're in and your risk exposure.
Let's delve further into the distinction.
What is Limited Liability Insurance?
Limited liability insurance provides personal protection of a business asset within the LLC. Uniquely, it only provides for your personal protection, not your partners — they need their own LLC business insurance to protect their personal assets.
As an example, if your company has a lawsuit filed against it and the plaintiffs want to pursue personal damages, you have the protection of your LLC insurance. However, your partners are exposed unless they carry their own LLC insurance individually.
Your specific field and the nature of any partnerships you have within your business will define this more clearly. Keep in mind, limited liability insurance does not preclude other types of business coverage such as general liability insurance.
What's the Difference Between Limited Liability Insurance vs General Liability Insurance?
Business insurance can be complicated, and you should understand the various components before working with your insurance professional.
To start, think of general liability insurance as the foundation for your risk management portfolio with other types of insurance building upon it as dictated by your specific field and circumstances.
As an example, general liability insurance is appropriate for all types of businesses selling products or services. Limited liability insurance is specific to LLCs. Let's look at a more in-depth analysis:
All businesses should acquire general liability insurance to protect assets from potential lawsuits and help pay for damages if there is a problem. This would include:
Bodily Injury — if a customer sustains an injury in your place of business or as a result of using your product or service, general liability insurance will help pay for the medical expenses, including hospitalizations, ambulance trips, rehabilitation, doctor bills, etc. This does not include you or your employees who are covered under workers' compensation insurance.
Property Damage — if a customer's personal property is damaged during the course of doing business with you, then general liability insurance will help cover the costs of repair and/or replacement. Ex.: Your construction employee damages a customer's home when doing work – your general liability insurance policy would cover any damages or replacement to restore the customer's home to its pre-existing condition.
Personal Injury — general liability insurance covers intangible claims where a customer asserts personal harm caused by libel or slander (real or perceived) by you or an employee. Ex.: Your employee makes derogatory notes on a customer's account that impact the level of service the customer receives.
Reputational Harm — if your company suffers reputational harm due to brand damage that impacts your ability to do business, general liability insurance can help defray the costs.
Think of limited liability insurance as your personal protection in the event that the person suffering damages turns beyond the remedies provided by your general business policy to your personal assets. These can include:
Litigation and Damages Protection — When there is a claim or lawsuit against your company, limited liability insurance steps in when personal assets become involved.
For example, if you and your partners own a landscape business and a customer sues the business, the general liability insurance will protect the business assets. However, if the customer attaches you and your partners to the claim, you will be covered by your limited liability insurance. Your partners will need to have their own LLC insurance or rely on what benefits can be provided by the general policy.
Employment Practices Coverage — you can include this type of coverage to protect you personally from employee claims for things like workplace misconduct, wrongful termination, or sexual harassment. This protects you from acts committed by your partners as well as claims that may be made against you personally.
Product Liability Coverage — this protects you from claims stemming from injury, malfunction, or misuse of your product. This may be more extensive based on your type of business – if you manufacture ammunition or firearms, you will want to have more coverage than if you make exercise apparel.
What Additional Types of Business Coverage Might be Necessary?
In addition to a general liability policy and an LLC insurance policy, there are several other types of insurance coverage that you should consider, including:
Some call it professional liability insurance and some call it 'errors and omissions' coverage (E&O) — either way, it protects professional services firm, like accountants, financial services, or legal firms, from the cost of damages if sued by a client for financial harm.
If your firm offers advice of a professional nature, this type of insurance covers any errors that are made on your behalf or damage caused by a failure to perform, an omission.
An umbrella policy covers or increases the maximums defined in each type of insurance coverage you carry.
For example, if you are sued for an error on a tax return and it's determined that you are at fault or liable, the damages and legal fees can exceed the maximum on your E&O policy. An umbrella policy covers the excess up to the limits defined in that policy further protecting you.
A commercial auto policy protects your vehicles and drivers when driving as part of the business.
Workers' Compensation Insurance
Whether in the office or in the field, accidents happen, and an employee can be hurt or injured. In that case, workers' compensation insurance covers you and your employees in the event of an injury while at work.
Mandated in every state, workers' compensation insurance covers medical expenses, lost wages, legal fees, and, in the case of death, even covers funeral expenses. In most states, there are healthcare providers that specialize in workers' compensation cases providing stringent case management and closely shepherding employees through the care process.
Today, more than ever, it's important to protect your LLC and yourself from cybercrime. Cyber insurance coverage can be added onto a limited liability insurance policy or a general liability insurance policy and covers the damage caused by data breaches and system hacks.
What are the Benefits of Limited Liability Insurance Coverage?
Carrying limited liability insurance has benefits when you have an entity set up as an LLC. In fact, the whole reason you use an LLC corporate structure is to lessen your exposure personally. So, taking that to the next level, it only makes sense that you would want to carry limited liability insurance to further extend that protection.
Let's summarize the three key benefits of utilizing limited liability insurance:
Protecting your Personal Assets — Your business exposure is covered by general liability insurance. To protect yourself personally, you and your partners each need a limited liability insurance policy.
Covering Legal Fees — Even if you are found not to be liable, you will still incur legal expenses. They can often be exorbitant. But with a LLC insurance policy, you will have support up to the pre-defined limit which can be the difference between surviving and bankruptcy.
Partner Misconduct — Partnerships are most often formed between business associates who may or may not know each other well on a personal level. Should there be misconduct charged against a partner, the other partners won't receive sympathy or relief because they didn't know the offending partner. It's much more prudent to be protected by carrying limited liability insurance.
Limited Liability Insurance for Small Business
Limited liability insurance is especially beneficial for most small LLCs because the cost associated with responding to or settling disputes with customers or employees can be much more than the LLC can afford.
With a small business, there is typically not the cash flow or resources available to satisfy expensive customer lawsuits. It's at that point where owners are often enjoined personally and where limited liability insurance coveragebecomes crucial.
Limited Liability Insurance for Self-Employed
Single practice LLCs are common, and the owners are considered self-employed as are many independent contractors. Protecting yourself personally becomes even more important when your business is providing you with a sole source of income.
Additionally, as a matter of investment, many individuals join partnerships that are structured as LLCs and then collect passive income. Being a passive decisionmaker does not preclude them from exposure to potential legal action. Here again, limited liability insurance makes the most sense in providing personal protection if there is a problem.
Is Limited Liability Insurance Required?
General liability insurance and limited liability insurance are not required by law but are, however, highly encouraged through most states' business entities and government offices. There are reference guides to business liability insurance available by state here.
Each guide covers business insurance minimum requirements (as well as recommendations) and includes specific information about workers' compensation insurance, commercial car insurance requirements, and the various business insurance options. In addition, there is contact information and resources at the state level for further research and support.
How Much Does Limited Liability Insurance Cost?
Several factors go into determining monthly premiums for LLC insurance costs. These include the size of your business, monthly or annual receipts expected during the current year, and if you have ever filed a liability claim for your business.
The cost for general liability insurance premiums for a small business LLC will run between $350 to $1,000 and will increase as you add on coverages like commercial auto insurance or professional liability coverage.
However, the limited liability insurance that protects a partner individually or personally will likely start at around $35 to $45 per month but will also be dependent on the size of the LLC, what its business entails, and its annual earnings.
Limited Liability Insurance Quotes for the Best Price
Whether you are starting out with a new LLC or are doing an annual insurance review, now is a great time to check current quotes for limited liability insurance, as well as any other types of business insurance you currently have or may need in the future.
The process used to be a long, drawn out affair where you had to research each insurance company, fill out and submit their quote request information, and wait for their answer. Even online, finding the best price was time consuming and required excessive effort.
With EINSURANCE.com, you can fill out some simple information and get quotes from top insurance providers in record time. This is a one-stop place to get information and costs for all your business insurance needs, including limited liability insurance. You can sort alternatives by product or by industry and access the best insurance providers in the game.
When it comes to LLC businesses, most liability is contained within the business itself. To ensure full coverage protection, supplement your personal insurance portfolio with solid limited liability insurance.
https://www.einsurance.com/wp-content/uploads/limited-liability-insurance.jpeg
800
1200
Kathryn Morstad
https://www.einsurance.com/wp-content/uploads/Logo.png
Kathryn Morstad
2021-11-18 11:00:35
2023-02-22 12:15:40
Limited Liability Insurance – Do I Need It?