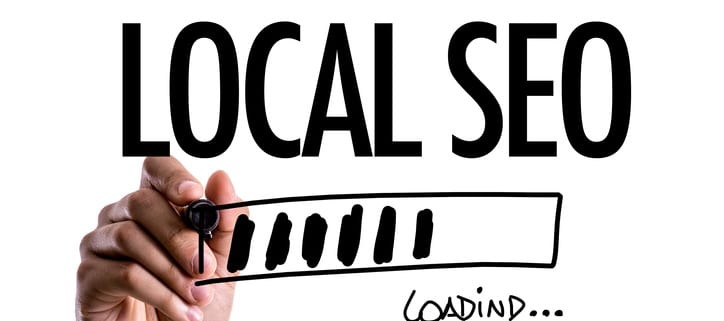 EINSURANCE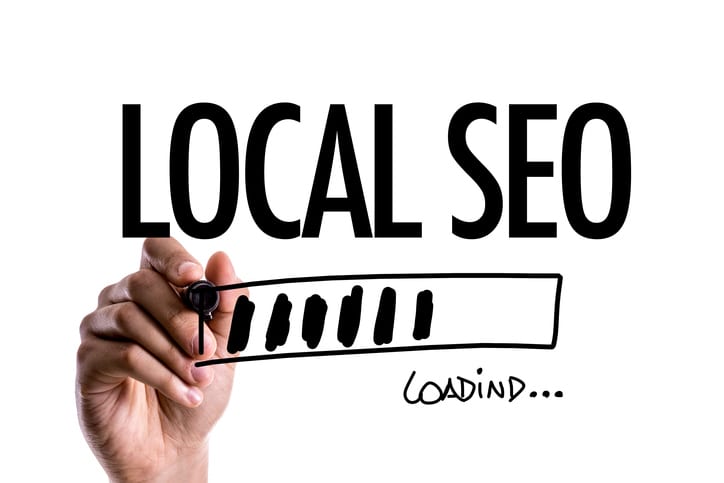 Local SEO Tips for Small Businesses: Optimizing your Website and GMB Listing
You thought you checked all the boxes on your web presence to-do list:  Your site is responsive; you've filled it with informative content that actually helps people; and it's lightning-fast. Your site provides a great user experience, it looks good, and it runs smoothly.
But, if you're like many small business owners, your online presence still isn't doing the 24-hour marketing job you thought it would. That's where local SEO comes in. Local SEO aims to help your site rank well in local searches. An increasing number of searches have local intent, especially when users are on mobile. To help you rank in these local searches, we are providing a three-part series on local SEO tips you can use right now to improve your online presence and supercharge your marketing efforts.
1. Optimize Your Own Website for Local Search
Today, your website is one of the first places potential customers might connect with your business, so it's essential that you make it easy to find. Consistency across your website is as important as accuracy is when it comes to local SEO, as is having the right structure for your contact information so that search engines can easily crawl, index, and properly display it.
Contact Information (NAP)
First things first: Make sure your name, address, and phone number (NAP) are correct and consistent on every page of your website, as well as your business citations across the web. Be uniform in your use of trademark symbols, business designations, and other identifying information to help cement people's impression and understanding of your brand and avoid confusing customers who visit multiple pages.
Schema Markup
Schema data is a specific vocabulary of microdata you can add to your website's HTML code to improve the way it shows up in search engine results pages, or SERPs. Local information to include in your structured data includes NAP as well as logo, region, hours, price range, services and more. Reviews and events can also be included and will help your site stand out in the SERPs.
Check out schema.org's local business page for tips on structuring your business' information, and then test the markup you've added with Google's structured data testing tool.
Tip: Google recommends you use the JSON-LD format. This format is also the easiest to code and maintain.
Integrate Local Keywords
Use local keywords that match your business very closely. There's a difference between "hair salon in" and "hair salon near," and people using local search features on their phones and tablets know it. The phrase near meattached to a search term is a big deal, particularly with Google, because proximity is thought to be one of the strongest local SEO ranking factors its algorithm uses. Plus, searchers looking for a local business generally want one close by. Don't try to trick consumers or search engines by claiming you're local to somewhere you're not.
Make Additional Improvements
Use Google's Search Console Help Center and look through its Search Quality Rating Guidelines to discover even more ways to improve your website for local SEO. You can discover tips on enhancing user experience (another important ranking factor Google's algorithm uses) and figure out what factors make some websites rank higher than others so you can replicate those strategies on your own site.
2. Complete and Monitor Your Google My Business Listing and Other Online Citations
You've probably seen Google My Business (GMB) listings already – you know, the three pack that pops up with a map near the top of page 1 results when you search for a company, shop or other business online. These results could even be the first thing you see when searching for a local business on mobile. GMB listings typically include a handful of photos submitted by users, the business's location and contact information, the hours of operation, as well as a link to the company's website. GMB profiles also help populate the knowledge graph about your company, the box that pops up on the right side of the SERPs.
Just like your website, your GMB listing and online citations should be as complete and accurate as possible. Log into Google My Business to claim your listing and make sure everything's correct. You'll have the option to fill in additional profile information and upload photos or other images related to your business, so take advantage!
Tip: Try to avoid using stock images in your online citations because they can actually detract from the trustworthiness of a listing. Instead, opt for custom images that you, your staff, or your customers have taken. Branded and user-generated images give listings a more authentic feel.
If your location or hours change, remember update your Google My Business listing immediately. This goes for holiday hours and special events, as well.
Tools to Help You Find, Update and Monitor Local Citations Online
Managing all of the citations about your business around the web on your own can be a pain. Here are some tools that can help you manage your local presence more easily:
Whitespark. Whitespark helps you find, monitor and compare local citations for your business and your competitors' businesses. This is a paid tool.
Moz Local. Moz Local gives you the opportunity to run a free listing report to check out where your business is listed online. You can also use it to make sure your business listing has been verified on partner sites and local review sites, but that's a paid feature.
Yext. Yext gives you automated help with local listings and store locator pages, and it can help you create and manage new store pages. It is a paid tool.
Don't forget to utilize a keyword research tool to help you optimize your listings, citations and local pages. While there are many tools available, Google Keyword Planner is often a good place to start.
Keep an eye out for the next installment in our local SEO series. Part two will discuss how to code, obtain and manage customer reviews to help your local SEO efforts.
https://www.einsurance.com/wp-content/uploads/local-seo-tips-for-optimizing-your-website-and-google-my-business-listing.jpg
483
724
EINSURANCE
https://www.einsurance.com/wp-content/uploads/Logo.png
EINSURANCE
2018-05-21 11:14:19
2021-04-30 14:03:33
Local SEO Tips for Optimizing Your Website & Google My Business Listing