EINSURANCE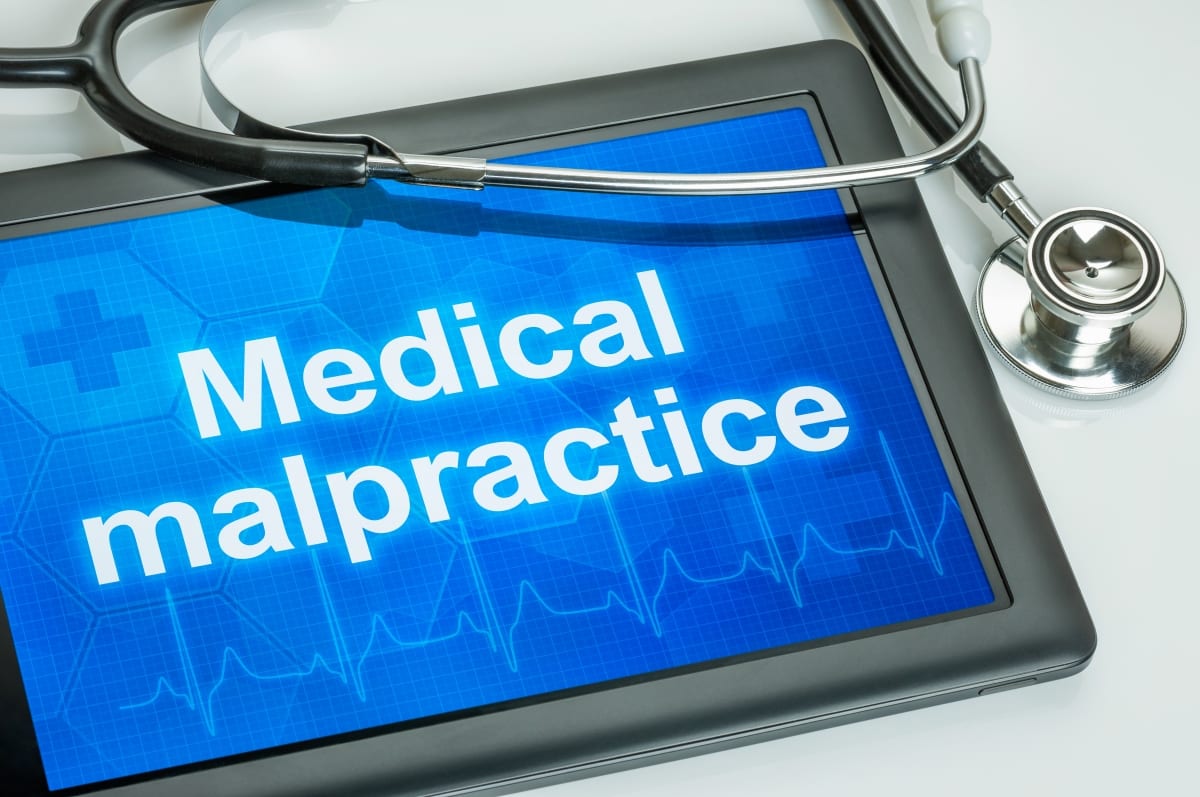 A Helpful Guide to Medical Malpractice Insurance
Mistakes happen, and so does negligence. When they occur in the medical field, it can be devastating for patients and their families and expensive for the health care professionals involved. And that's where medical malpractice insurance comes in.
The patient who dies or is injured due to (or perceived to be due to) actions by healthcare professionals are often sued by the injured individual and family.
What is Medical Malpractice Insurance?
Physicians and other medical professionals have medical malpractice insurance to protect themselves from liability in the event of the death or injury of a patient.
While many malpractice suits are dropped, and perhaps settled out of court, of the small percentage of those that move forward to a trial court, the majority of medical professionals named in the suit win the cases.
Who Should Have Medical Malpractice Coverage?
Anyone who practices medicine or treats patients' needs medical malpractice coverage:
Physicians, surgeons and specialists
Physician assistants
Nurses and nurse practitioners
Dentists
Psychologists
Physical therapists
Anesthesiologists
Pharmacists
States That Require Medical Malpractice Insurance
Medical professionals must have malpractice coverage in order to practice in the following states. These include:
Colorado
Connecticut
Kansas
Massachusetts
New Jersey
Rhode Island
Wisconsin
Some states also require medical professionals to carry a minimum amount of coverage to participate state programs design to assist them with claims:
Indiana
Louisiana
Nebraska
New Mexico
New York
Pennsylvania
Wyoming
What Malpractice Insurance Covers
Examples of what medical malpractice insurance typically covers include:
Injuries related to childbirth
Misdiagnosis or a delayed diagnosis
Errors when medication is prescribed
Mistakes in anesthesia administration
Expenses that malpractice insurance typically covers include:
Arbitration
Settlements
Medical damages
Attorney fees
Judgements awarded to the patient
Punitive and compensatory damages
Court costs and fines
Cost of Insurance Payouts
But even cases that never go to trial create hefty defense costs for the insured. If there's a settlement outside of court or if the jury verdict favors the plaintiff, it can be impossibly expensive for medical professionals without medical malpractice insurance.
According to one study, between 2009 and 2014 the average payout in malpractice claims was $353,000. About 8 percent of payouts were $1 million or more, and nearly a third of these were cases that involved the death of a patient.
Cost of Coverage
Cost of coverage is based on a number of variables including the medical specialty and state.
Specialties
An insured's costs are influenced by their specialty. Some specialties are more at risk for suits. The American Medical Association (AMA) provides the following data about the rates of being sued according to specialty:
63 percent of OBGYNs and general surgeons who responded to the survey
52 percent of emergency medical professionals
47 percent of surgical sub-specialists
38 percent of radiologists
36 percent of anesthesiologists
33 percent of family practice physicians
32 percent of internal medicine specialists
5 percent of internal medicine sub-specialists
18 percent of pediatricians
16 percent of psychiatrists
Location
States in which a professional is licensed influences malpractice rates based on the state's tort laws and rate of malpractice suits. The AMA reports that some locations mean higher premiums while others result in lower premiums.
Highest and lowest premiums by location in certain specialties are:
Obstetrics & Gynecology
Highest: Nassau-Suffolk, New York – $214,999
Lowest: Los Angeles-Orange County, California – $49,804
General Surgery
Highest: Miami-Dade, Florida – $180,829
Lowest: Los Angeles-Orange County, California – $41,775
Internal Medicine
Highest: Miami-Dade, Florida – $47,707
Lowest: Los Angeles-Orange County, California – $8,274
Other Factors that Influence Rates
Liability Limits
Policies set the how high the limit is on liability. If your specialty is considered low-risk and/or your location warrants lower rates, a higher liability limit may not be necessary.
Claims History
If a professional has ever been sued, the insurance company will take that into account and charge higher premiums.
Types of Medical Malpractice Insurance
There are generally three kinds of malpractice insurance including occurrence coverage, claims-made coverage and claims-paid coverage.
Occurrence Coverage
Occurrence insurance covers an event if it occurred while a policy was in effect, even if the policy was later cancelled. So, if a patient files a law suit several years after the incident, the coverage in effect at the time should cover it, even if the policy is no longer active.
Occurrence malpractice insurance is generally more expensive than other types.
If the insurance company has gone out of business when a past suit occurs, the insured no longer has protection.
Most medical professionals prefer this type of coverage.
It is not available in every state.
Claims-made Coverage
Claims-made policies are a bit more restrictive, covering incidents only while premiums are being paid. If a patient sues, a claims-made policy protects you if the policy is in effect at the time of the event as well as when the suit is filed.
Initially, premiums are typically lower by up to 70 percent than what similar occurrence coverage costs.
Premium costs gradually rise for around five years, at which point it evens out and remains at that cost.
At the end of the first five years of coverage, claims-made coverage premium costs can be slightly more expensive than for occurrence coverage.
Claims-made policies are more available, because some carriers only offer this type of coverage.
Claims-paid Coverage
Claims-paid coverage is the less expensive, more restrictive choice.
The insurer only pays for a claim if the insured is covered at the time the claim is paid.
Premiums are usually based on claims settled during the prior year or claims anticipated to be settled of the year ahead.
How to Get Coverage for Past Events
If a claims-made policy lapses or the insured has changed providers, there are two ways to get coverage for past incidences: nose and tail coverage.
Purchase "nose coverage" from the new insurer to cover prior events.
Add Extended Reporting Endorsements, or "tail coverage", onto a current policy.
Bottom line is, medical professionals need malpractice insurance coverage for the past, present and future.
For a more detailed discussion about medical malpractice policies, go to the National Institutes of Health(NIH) site.
https://www.einsurance.com/wp-content/uploads/medical-malpractice-insurance-guide.jpeg
797
1200
EINSURANCE
https://www.einsurance.com/wp-content/uploads/Logo.png
EINSURANCE
2020-05-21 11:00:40
2022-09-20 13:41:53
Medical Malpractice Insurance Guide