EINSURANCE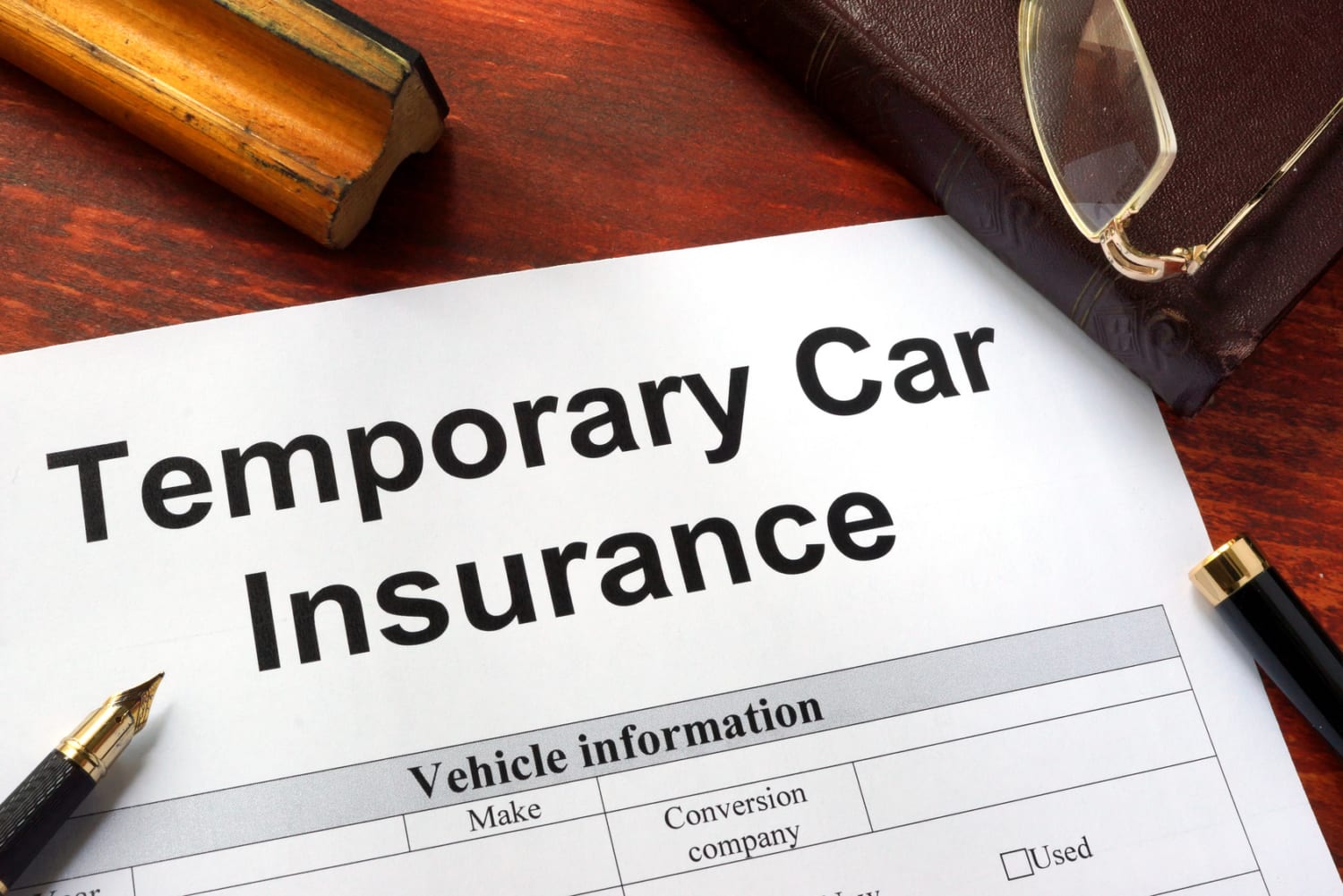 State laws differ, but in most you can't drive a car off the dealership lot without proof of car insurance. If you have another vehicle covered by a policy already your provider will usually cover the new car automatically for up to four days from when you make the purchase. If your insurance provider doesn't allow coverage on a new car before it's shown on your policy, or if you don't yet have an auto insurance policy, you can buy temporary car insurance or compare new car insurance to find the best rates.
Do Car Dealerships Offer Temporary Car Insurance?
Car dealerships are able to help with the purchase of temporary policy, so ask your car dealer about it. Typically, temporary car insurance can last up to 28 days, but you can also get covered for as little as one day. With a new car purchase, give yourself enough coverage to give you the chance to purchase a full policy.
What Is Temporary Car Insurance Policy?
There are a couple of things to keep in mind when buying temporary auto insurance coverage:
You can extend temporary insurance beyond the typical 1 to 28 days of coverage.
As with regular auto insurance policies, you should make sure your temporary policy includes the coverage you need beyond the basic, including as collision and liability.
You Have Temporary Car Insurance, Now What?
You purchased your new car and secured temporary coverage from your dealer. Once you've taken possession of the car it's time to purchase a more permanent solution.
You have several options for buying new auto insurance coverage:
Online comparisons, a convenient and often less expensive approach, as provided by EINSURANCE.com.
A national brand insurance agent
An independent agent or broker
Our article on New Car Insurance provides more in-depth information about buying insurance for a new car.
When you're ready to buy a new policy, the EINSURANCE library of articles can fill you in on many of the finer points, and you can get and compare quotes using our quote generating tool.
https://www.einsurance.com/wp-content/uploads/do-car-dealerships-offer-temporary-car-insurance.jpg
1126
1688
Barbara Howington
https://www.einsurance.com/wp-content/uploads/Logo.png
Barbara Howington
2019-01-10 11:00:45
2021-11-19 11:23:39
Do Car Dealerships Offer Temporary Car Insurance?