EINSURANCE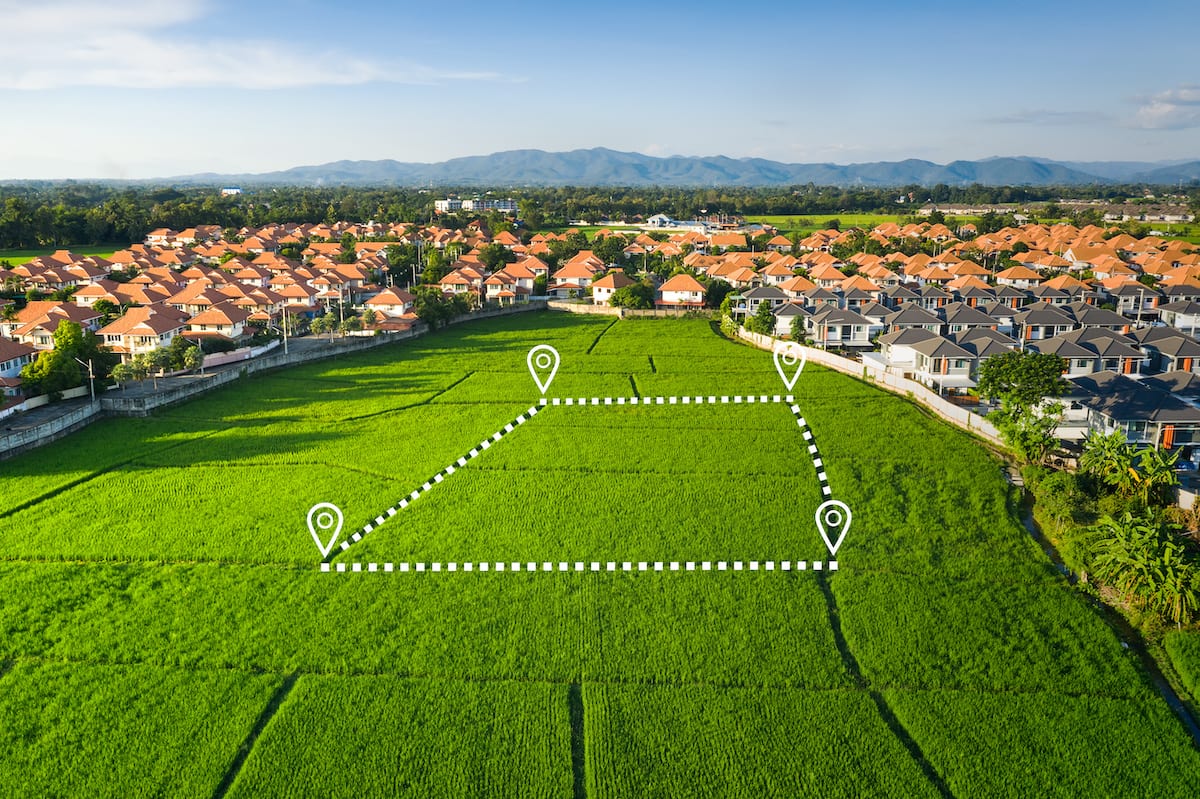 Do You Really Need Vacant Land Insurance? Absolutely!
If you own vacant land, it's important to insure it properly and that can mean multiple coverages or policies to be sure you're adequately protected.
People often assume that their homeowner's insurance policy will cover any vacant land they may own automatically, but that's not the case. In every state, vacant land is treated separately and requires separate consideration.
With vacant land, you have to protect against the risks that come with potential trespassing strangers or mischievous teenagers. Whether intentional or not, they may cause damage to your property or engage in dangerous behavior that could cause injury. Also, something catastrophic could happen on your property, like fire, that could cause damage to an adjacent property further extending your liability.
Two Considerations When Securing Vacant Land Insurance
There are two important considerations to keep in mind when obtaining vacant land insurance:
Has the vacant land been financed? Your lender may have specific requirements when it comes to insuring your vacant land. Also, if the land is being held for development or recreational purposes, there may be additional considerations, like in-ground improvements or storage for equipment or vehicles.
How do you plan to use the land? People buy land for lots of reasons – site of a future dream home, hunting or fishing, keeping animals like horses or cattle, or riding dirt bikes or ATVs. Each use may carry different insurance requirements.
What if there is a Vacant House on the Property?
If the property you own also has a vacant house, then you may need both vacant house and vacant land insurance. Vacant house insurance is specifically designed to protect any structure on your land that is unoccupied, but not the land itself or any other assets kept there, e.g., a boat or recreational vehicle. That may require separate coverage.
The one exception is if you are in between sales, a homeowner's policy should cover the unoccupied home if it is sold in 60 days or less.
What Type of Insurance Do You Need for Vacant Land?
Since vacant land insurance is typically a straight liability policy, it is often coupled with additional coverage to create full-coverage protection. Keep in mind that the average bodily injury claim in 2018 was over $26,500 per occurrence and has only continued to climb.
Vacant Land Insurance
Vacant land insurance is really a liability-only policy. This type of insurance is one that offers coverage for any injuries that may happen on your land, but not for any damage to your property. It does cover medical costs as well as legal bills should someone get hurt on your property.
This can be a separate policy or can sometimes be added as an addition to your homeowner's policy.
Hunting Land Insurance
If you plan to use the land for hunting either for yourself or for others, you will want to purchase a hunting land insurance policy. This type of policy accommodates the increased risk when firearms or weapons are being used on the property.
To be exceptionally cautious, it is still a good idea to have visitors sign a well-crafted liability waiver before hunting on your property.
Further, you should always maintain good oversight of the property. Should a visitor build a hunting blind without your knowledge, you are still liable if they should fall out of it. In fact, the structure itself could void your policy.
Umbrella Insurance
You can also add vacant land coverage to an umbrella policy which is an overarching coverage that expands the liability coverage from your homeowner's policy. Umbrella policies can be purchased on their own as well.
What Can Void Your Vacant Land Insurance Coverage?
Always make frequent visits to your property to be sure everything is taken care of and the property is safe and well-maintained. If you live a far distance from the property, hire someone to provide oversight, mow, dispose of snow, or whatever is required to keep the property up to code. These two situations will negate your insurance coverage:
Someone living on the property – be sure that no one is living on the property or has erected (or parked) a temporary or semi-permanent structure on the property. This will void your vacant land policy even if you don't know the person or haven't given your permission for them to be there. You're expected to have control of the property whether you live nearby or not.
Keep your property safe and free from obstructions. If it's determined that you have an injury claim against your property, but it was caused by negligence or lack of maintenance, your insurance company can void your policy.
To be safe, be sure to post signs warning that there is no trespassing allowed and take pictures of the placement in case the signs are removed without your knowledge.
What Does Vacant Land Insurance Not Cover?
These are some of the things that are excluded from a vacant land policy:
Commercial use of the land, including farming, ranching, or lumber operations. These require commercial-grade insurance.
Limits on the amount of acreage. If you add additional property, be sure that your new total acreage doesn't exceed the allowed limits set by the policy.
Any human-made structure from fencing to telephone poles to roads.
Wells, mines, solar or wind energy structures, or quarries.
Is Vacant Land Insurance Worth It?
You bet. The insurance is relatively inexpensive costing between $150 and $300 per year for a $1 million policy. It's worth that for the peace of mind alone.
Visit EINSURANCE.com to learn more about vacant land insurance or to get a quote comparison from our highly vetted insurance providers. You can also call 1 (866) 845-5168 if you need to talk with professional representatives.
https://www.einsurance.com/wp-content/uploads/vacant-land-insurance-do-you-need-it.jpeg
799
1200
Kathryn Morstad
https://www.einsurance.com/wp-content/uploads/Logo.png
Kathryn Morstad
2021-06-08 11:00:47
2023-01-25 11:28:02
Vacant Land Insurance – Do You Need It?