EINSURANCE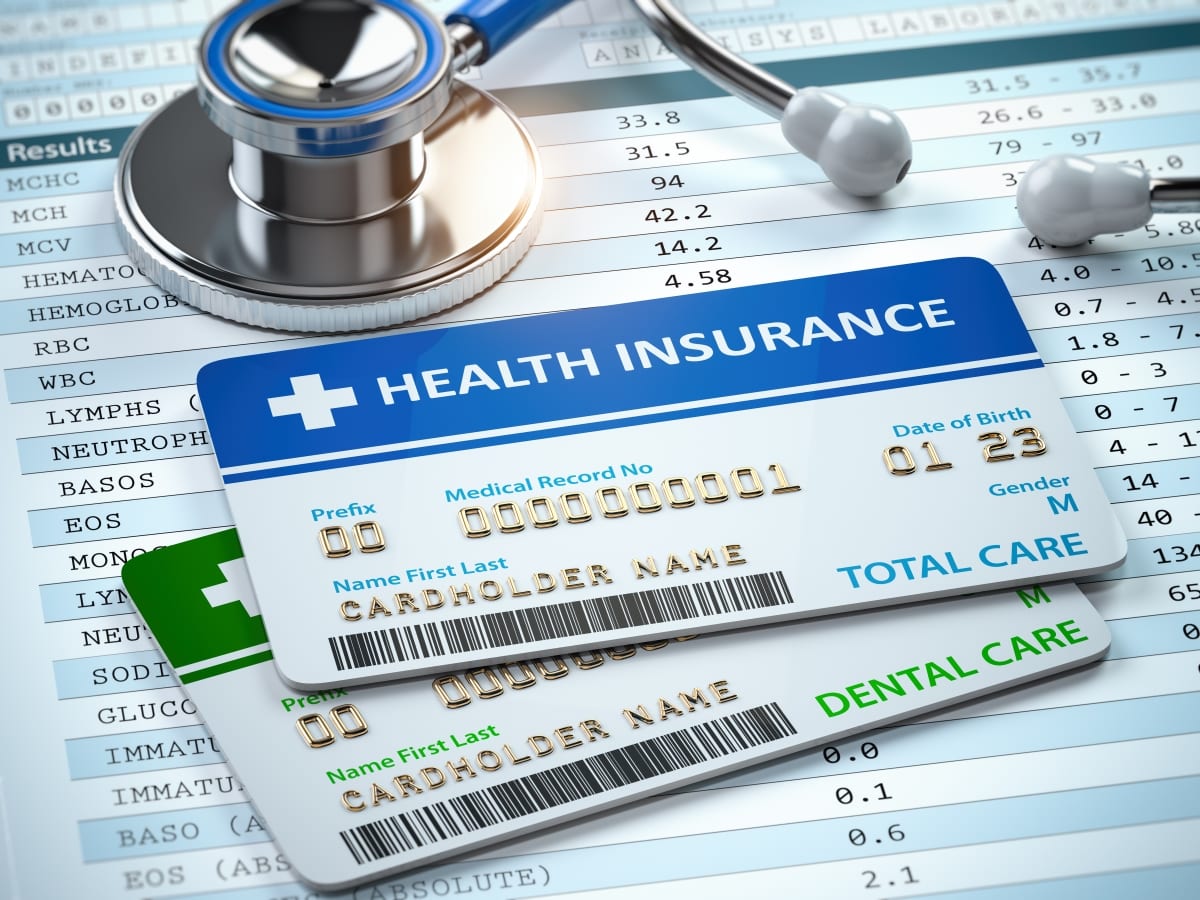 Here's What to Do If You Lose Employer Sponsored Health Insurance
Since roughly half of U.S. workers get health insurance through their employers, high unemployment during the Covid-19 pandemic has resulted in a high number of people losing their health care coverage.
Unemployment rose more in the initial three months of COVID-19 than it did in two years of the Great Recession of December 2007 to June 2009. (Pew Research) The ranks of unemployed grew by more than 14 million, from 6.2 million in February to 20.5 million in May.
Losing health insurance coverage during the health crisis caused by the corona virus is especially troubling.
Options If You Recently Lost Coverage
If you are no longer employed and lose employer sponsored insurance, you have a few options for getting health insurance.
Spouse's Insurance
If you and any dependents can get on your spouse's employer-provided, this might be a good solution. Your spouse can check with their human resources department for details.
COBRA
The Consolidated Omnibus Budget Reconciliation Act (COBRA) lets you buy coverage through your latest employer. You generally have 60 days from losing your job to decide, and once you are covered you can keep it for up to 18 months.
There's a catch with COBRA, though: It's expensive. Your premiums will be high since the employer is no longer paying their typical 80 percent share. According to Kiplinger, the average premium for individuals in 2019 was more than $7,000 annually and more than $20,000 for family coverage.
Affordable Care Act Marketplace
Under normal situations, you have up to 60 days after leaving employment to qualify for the ACA exchange. Many states control their exchanges while others have opted to let the program be coordinated through the federal government. Rather than making you wait until the official enrollment period to start coverage in January, ACA allows you to enroll any time of the year for certain life events, including a job loss.
During the pandemic, eleven states and the District of Columbia have extended the special enrollment period due to the virus:
California
Colorado
Connecticut
Maryland
Massachusetts
Minnesota
Nevada
New York
Rhode Island
Vermont
Washington
Medicaid
If you have lost a big part of your monthly income, consider applying for Medicaid. This coverage was created to assist low-income people, and 36 states have expanded Medicaid so more can qualify.
Types of Coverage
HMO
An HMO, or health maintenance organization, includes a network of healthcare providers. It is generally less expensive, but you are limited to the providers you can go to.
PPO
A preferred provider organization (PPO) offers the freedom of going to any physician or other healthcare provider, but it costs less to use in-network, or preferred, providers.
EPO
An exclusive provider organization (EPO) combines the benefits of an HMO and a PPO plan. Although you can only use providers in the network but can make exceptions in emergency situations. Most require to you to select a primary care physician, or general practitioner. You are allowed to see specialists without a referral from your primary physician.
HDHP
High-deductible health plans (HDHPs) have higher annual deductibles than other plans, so annual out-of-pocket costs are higher while monthly premiums are typically lower. For people who probably won't need much healthcare (like health young people), this may be a great choice. The plan also offers a tax-advantage Health Savings Account (HAS) that you can contribute to; the funds are not considered taxable when deposited.
POS
A point of service plan (POS) features elements of HMO and PPO plans and provides benefits based on whether you use in- or out-of-network providers.
CHDP
Another high-deductible, low premium plan is the consumer-driven health plan (CDHP), with a portion of services received uses pre-tax dollars.
Short-Term
Short-term health insurance policies, also called temporary health insurance policies, are designed to be used for a short time. While that period can be as low as three months ad up to 12 months, depending on the state you live in. Your entire family may be covered. However pre-existing conditions can disqualify you.
Catastrophic
Typically limited to people under the age of 30, catastrophic health insurance coverage requires a hardship exemption from the government. The plans generally come with lower premiums and the highest deductibles than other options.
Choosing a New Plan
Health insurance plans can vary. Decide what features you're looking for. Here are some things to consider:
Prescriptions – Will it cover any brand name medications you take?
Copayments – What are the copays for prescriptions, office visits with primary care and with specialists, services such as radiology and lab work, hospital stays and visits to the emergency room?
Preventive Care – Most health care insurance plans offer free or discounted preventive services, with the possible exceptions of short-term and catastrophic plans.
Vision and Dental – Some plans allow you to add vision and dental coverage.
Specialty Services – Physical therapy, chiropractic and acupuncture are the kinds of specialty services provided by some plans, but not others.
Hospitals – If there's a hospital you prefer, find out if it is included in the network.
Get Started
Learning about the different kinds of policies and finding the one best for you takes more time and effort than getting insured through your employer, but you need coverage after you lose employer sponsored health insurance. You never know when you'll get sick or if you'll get into an accident and it's best to be prepared. To explore your ACA options, visit HealthCare.gov for more information.
For individual health insurance, EINSURANCE is a good way to start. Learn more and receive quotes from insurance companies all in one place using the quote generator.
https://www.einsurance.com/wp-content/uploads/what-to-do-if-you-lose-employer-sponsored-health-insurance.jpeg
900
1200
EINSURANCE
https://www.einsurance.com/wp-content/uploads/Logo.png
EINSURANCE
2020-08-06 11:00:18
2020-07-30 10:39:56
What To Do If You Lose Employer Sponsored Health Insurance