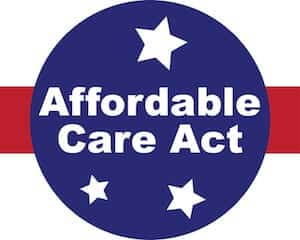 EINSURANCE
With the current political climate and threats to the Affordable Care Act (Obamacare), patients, providers and insurance carriers don't fully know what to expect. If you buy health insurance through an exchange, or plan to enroll, the good news is, Obamacare will be around for the coming year.
Premiums are expected to increase. According to Consumer Reports, a report from credit rating firm S&P Global Ratings predicted that the average increase will be 15 percent, and that the market would continue to stabilize. But, the article points out, that with the uncertainties about Obamacare being generated in Washington, that price moderation isn't occurring.
How to Save On Your Insurance
Even with so many upsets in the market, there are ways to help make sure you get good, affordable insurance.
1.  Meet deadlines.
The federal exchanges will offer a shorter window of time for open enrollment, cutting it down from 90 to 45 days. Most people will need to enroll November 1 through December 15, 2017. If you live in a state that runs its own exchange, however, dates can vary, so you might get more time and different dates for enrollment. Find out your deadlines and enroll on time.
2.  Get your tax credits, if you qualify.
While 85 percent of people enrolled in Obamacare get credits that can lower premium costs, half of people who are uninsured aren't aware they can get financial assistance to buy on the exchanges. Many who buy on the individual market could qualify for ACA subsidies, according to a Commonwealth Fund report. Do your homework and find out if you qualify for financial assistance.
3.  Shop around.
To qualify for tax credits you must be on a marketplace policy. Also, keep in mind that cost-sharing assistance is only available with a silver plan. Don't just keep the policy you have in 2017, because tax credit rates can change. If your marketplace doesn't offer an insurer for 2017, you can buy on the private market, but you won't be eligible for a premium reduction.
4.  Get help with enrollment.
Deciding which insurance plan is right for you can seem daunting. It gets complicated, so get the help you need enrolling and comparing plans. You can do this over the phone, through your state exchange or HealthCare.gov. You can also get in-person help from so-called navigator. Just enter your city and state or ZIP code on HealthCare.gov's local help page to see which local organizations can help you.
If you're interested in private options, or need temporary health insurance, receive and compare quotes with the einsurance online quote tool.
https://www.einsurance.com/wp-content/uploads/what-to-expect-with-obamacare-in-2018-and-tips-on-getting-coverage-thumbnail.jpg
240
300
EINSURANCE
https://www.einsurance.com/wp-content/uploads/Logo.png
EINSURANCE
2017-09-27 00:00:00
2023-02-22 14:52:05
What to Expect with Obamacare and Tips on Getting Coverage