EINSURANCE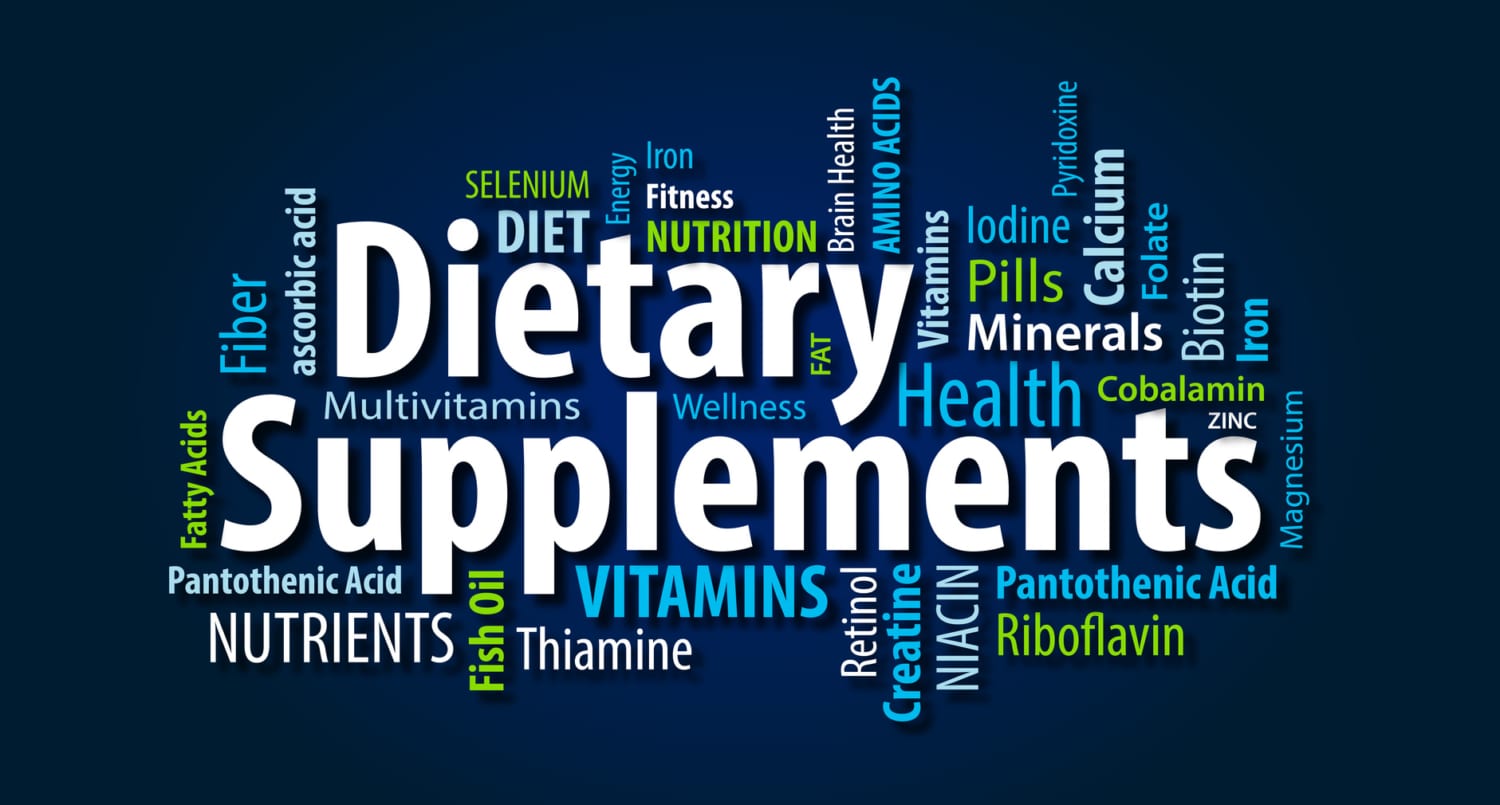 The National Institutes of Health (NIH) states that over half of all people in the United States take one or more dietary supplements, either daily or occasionally. You may have been hearing that dietary supplements – vitamins, minerals, herbs, enzymes and amino acids – are good for you. Or, bad for you. The reality is, they can be both.
Dietary supplements are regulated as foods, not drugs. They are required to be produced in a quality manner and without impurities or contaminants. Regulations and current Good Manufacturing Practice (cGMP) also require that supplements be labeled accurately.
What Are Dietary Supplements?
Dietary supplements are available in many forms including tablets, capsules, gelcaps, softgels, powders and liquids.
According to the Food and Drug Administration (FDA), the most common ones are:
Calcium
Fish Oil
Herbs, or botanicals
Garlic
Vitamins B, C and D
Green Tea
Echinacea
Ginkgo
Ginseng
Glucosamine
Chondroitin Sulphate
John's Wort
Saw Palmetto
Benefits of Dietary Supplements
While some supplements can help provide enough vital ingredients the body needs, they should not be used to replace a healthy diet. Instead, as the name indicates, they can be used to supplement the benefits received from the food you eat.
Research shows that dietary supplements can enhance health, but there is little evidence that they can actually reverse chronic disease. Examples of popular supplements and their evident benefits include:
Calcium – Supports bone health.
Vitamin D – Helps the body absorb calcium.
Vitamins C and E – Antioxidants that prevent cell damage and help maintain health.
Folic Acid – Iron supplement that is especially important for women of childbearing age.
Vitamin B12 – Since B12 is derived from meat, fish and dairy foods, this supplement can be helpful for vegans.
Fish Oil – A lot of scientific evidence shows that fish oil can promote heart health.
Risks of Dietary Supplements
It's important to note that research results can change what is considered possible with supplements. For instance, while early research indicated that vitamin E might lower risk of men developing prostate cancer, a large clinical trial funded by the NIH later found that that vitamin E actually raised their risk.
Many supplements have few risks, but others should be used with caution (NIH). For example:
Vitamin K – Reduces the effectiveness of blood thinners.
Ginkgo – May increase blood thinning.
St. John's Wort – Used to ease depression, nerve pain or anxiety, this herb can also speed the breakdown of drugs such as antidepressants and birth control pills, causing them to be less effective.
Most supplements need further study.
How Best to Buy Dietary Supplements?
Check out supplements and their risks and benefits before purchasing and using them.
Check with your healthcare provider to make sure it is safe and helpful for you to take.
Avoid supplements that promise too much or say there are no side effects.
Report any problems or side effects that supplements may have caused to the FDA.
The NIH provides a helpful collection of dietary supplement fact sheets.
https://www.einsurance.com/wp-content/uploads/what-you-should-know-about-dietary-supplements.jpg
1010
1881
Barbara Howington
https://www.einsurance.com/wp-content/uploads/Logo.png
Barbara Howington
2019-01-29 11:00:02
2019-04-30 13:51:05
What You Should Know About Dietary Supplements?