EINSURANCE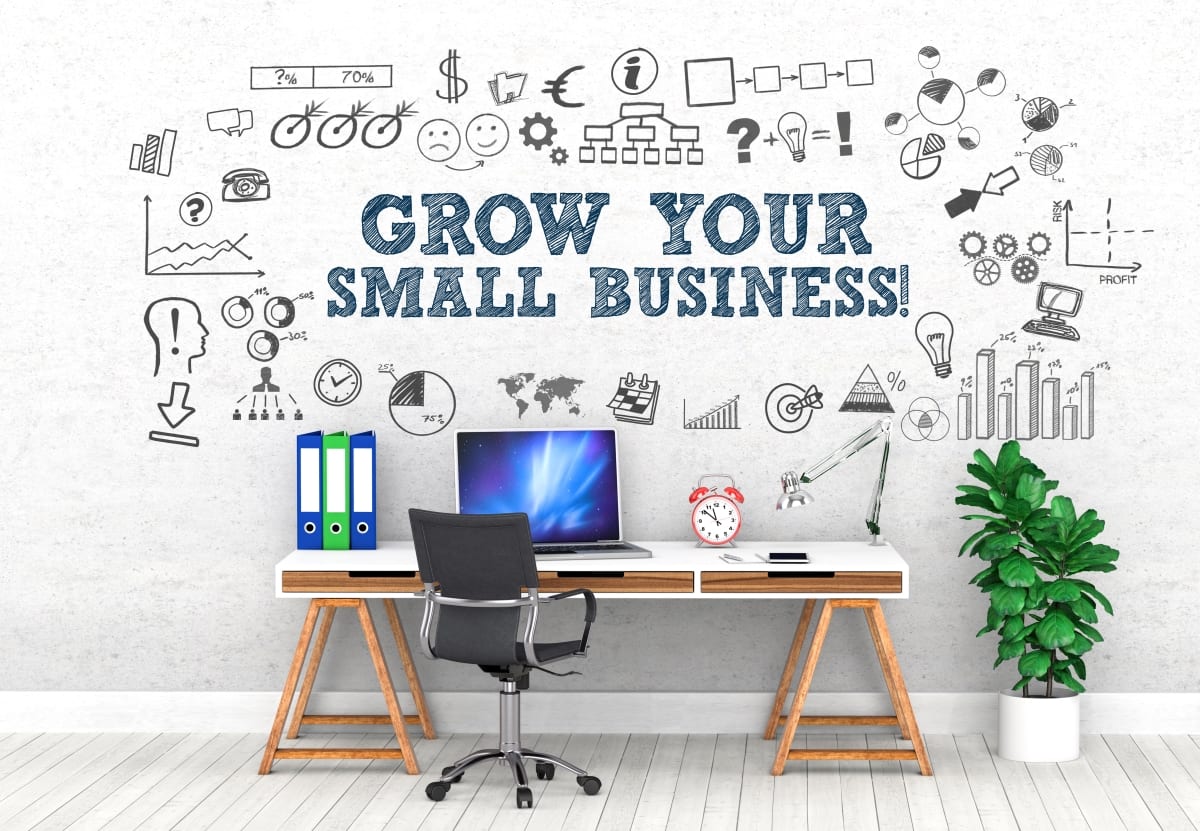 2020 has been a bizarre year for small businesses. Entrepreneurs and small business owners stood proudly in the face of a pandemic, held our collective breath during a historic election, and learned a whole new way of living and working.
The economy has changed. Research by McKinsey proves what we already suspected: consumers are behaving differently since the COVID-19 pandemic. These changes in consumer behavior lead to low sales and struggling small businesses.
It's time to tighten our belts and find ways to shore up our bottom lines and save on small business insurance.
With this article, we'll cover five ways to save on small business insurance and commercial property policies. These tips aren't to be followed blindly, however. Each idea comes with benefits and drawbacks to contemplate. We'll start with a significant premium saver – raising your small business insurance deductible.
1. Save on Small Business Insurance by Increasing Your Deductible
You can save a lot on your small business insurance premium by raising the deductible. However, this puts your business at more financial risk in case of a loss.
As a small business owner, how comfortable are you with your deductible?
Do you know how much your deductible is for your small business insurance policy?
Do you generally keep enough money in a bank account or have enough credit to handle a loss?
Consider the cash you usually keep on hand. If you have a very low deductible: in the $1,000 or even $5,000 range, you might be comfortable increasing it by 50% – 100%. While the advantage is a significantly smaller insurance bill to pay, your business will be on the hook for more money if a claim were to occur.
Naturally, if your business checking account never exceeds $10,000, you shouldn't seek a deductible for that amount.
If you have a real estate loan for the business property, the mortgagee might require that you maintain a specific deductible for the property insurance.
Another way to save on small business insurance is to package several policies together.
2. Save on Small Business Insurance with Business Owners Policies (BOPs)
Many entrepreneurs will save on small business insurance by purchasing a bundled product known as a business owner's policy (BOP).
BOPs bundle your:
Property insurance
Liability coverage
Business interruption coverage
And sometimes auto policies, together in one master policy.
You'll be dealing with one insurance premium, and the savings can be significant.
BOPs are designed to meet the needs of small and medium businesses. If your company operates at a single location and faces standard risks, a BOP might be the right solution.
BOPs aren't a "one size fits all" solution, though. Suppose your business comes with unusual liability risks (like a karate gym, where customers can get injured and sue). In that case, you'll need to shop around with several insurance companies to get a quote that matches your needs.
This leads us to our next money-saving idea: shopping around and getting quotes.
3. Save on Small Business Insurance by Shopping Around
Small business insurance prices vary from one company to the next. It pays to shop around, even if you've been dealing with a favorite agent for a long time. You might save hundreds – even thousands –of dollars by switching to a new insurer.
Just be sure that you're comparing apples to apples. A quick quote from a new provider might be cheaper, but does it offer the same deductibles and business liability coverage?
Check to see if a small business insurance policy includes business interruption coverage (BI) too. This important coverage can help cover your small business income and employee wages if you need to rebuild your business after a loss.
Speaking of losses, we know many small businesses have faced the reality of slumping sales in the wake of COVID-19. Some types of businesses – full-service restaurants and personal services, like salons – may have grossed almost nothing for a few months. If this is your situation, you need to communicate with an insurance agent about your reduced sales and changes in operations.
4. A Licensed Agent Might be Able to Help You Save on Small Business Insurance
One of the best ways to save on small business insurance is in communication with your insurance agent. You should probably have a long conversation with them once or twice during a standard year.
2020 was a different kind of year, though!
Let's pretend it's 2019 for a moment. Imagine you're the owner of a small, bustling diner. Friday nights and weekends are your busiest times, and a great month means gross sales of $60,000.
Understand that your small business insurance provider considered your average monthly sales and the risks associated with foot traffic in your restaurant when they created your insurance policy.
Fast forward to mid-2020. Your small restaurant's doors were shut to walk-in business, and your best-grossing month of the pandemic was $20,000. Your insurance costs should be a bit lower too!
Insurance companies know you've been ordering less, cooking less, and hosting far fewer families. Your liability risks are lower, and you can verify that with your bookkeeping and purchase orders. If you've been paying the same amount of restaurant insurance throughout this pandemic, regardless of your reduced sales, it's time to find new small business insurance.
Finally, let's tackle one more way to save on small business insurance: go paperless and pay annually if possible.
5. Go Paperless: Save on Small Business Insurance by Reducing Administrative Costs
Have you taken a close look at your insurance bills lately? Some small business insurance companies charge as much as $5 per paper bill they send in the mail. You'd save $60 per year by paying the premium annually.
Some insurers charge a yearly membership fee on top of that, for every member. The fee amount varies, but it can range from $25 to $100 per member. Make sure all your policies are included under one membership fee.
Ultimately, the right way to save on small business insurance will depend on your business and your budget. To see a fast drop in your insurance premium, shop around and consider raising your deductible first.
https://www.einsurance.com/wp-content/uploads/5-ways-to-save-on-small-insurance.jpeg
831
1200
EINSURANCE
https://www.einsurance.com/wp-content/uploads/Logo.png
EINSURANCE
2020-11-19 11:00:34
2020-11-19 09:53:00
5 Ways to Save on Small Business Insurance