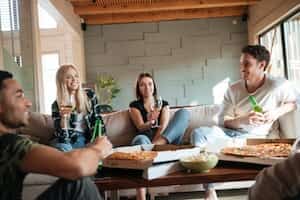 EINSURANCE
Home sharing service Airbnb now offers free Host Protection Insurance (HPI). Although HPI covers up to $1M per incident, don't expect it to be enough protection. The liability policy, like those offered by other vacation rental sites, is secondary to homeowners property insurance, meaning it kicks in if a third-party bodily injury or property damage claim is denied by the homeowner's policy.
What Does HPI Cover?
Damage to the physical structure of the home
Onsite injury to a guest
Onsite injury to a third party
What HPI Doesn't Cover
Damage to homeowner's personal property, intentional or accidental
Damage to renter's personal property
Loss of earnings
Fungi, bacteria or bed bugs
Communicable diseases
Illness due to the home (i.e. asbestos, lead etc.)
Acts of terrorism
Natural disasters
What this means is, if a renter damages the structure, HPI can cover the costs. But if your guest trashes your furnishings, you're out of luck as far as the HPI is concerned.
How to Be Fully Protected
Although those items not covered by HPI might be protected by homeowner's insurance if you have the right supplemental airbnb insurance. With basic home insurance your claim will be disqualified if your property is considered a business. Also, if you don't reside on the property it will not be considered an insured location.
So what's the answer to your dilemma? Acquire a commercial policy. A Landlord and Insurance policy includes protection for the home from fire, theft, vandalism and more; liability protection for personal and bodily injury as well as property damage; and medical payments should someone be injured on the property. Landlord insurance does not cover a renter's personal property.
Before listing your home on Airbnb or other home sharing site, consider your insurance needs. To learn more about landlord insurance and compare quotes go here.
More extensive protection is available including open peril insurance, which provides more comprehensive coverage for airbnb insurance.
https://www.einsurance.com/wp-content/uploads/is-your-home-sharing-covered-by-your-home-insurance-thumbnail.jpg
200
300
EINSURANCE
https://www.einsurance.com/wp-content/uploads/Logo.png
EINSURANCE
2017-05-17 00:00:00
2018-10-10 12:02:32
Does Your Airbnb Home Have Enough Insurance Coverage?