EINSURANCE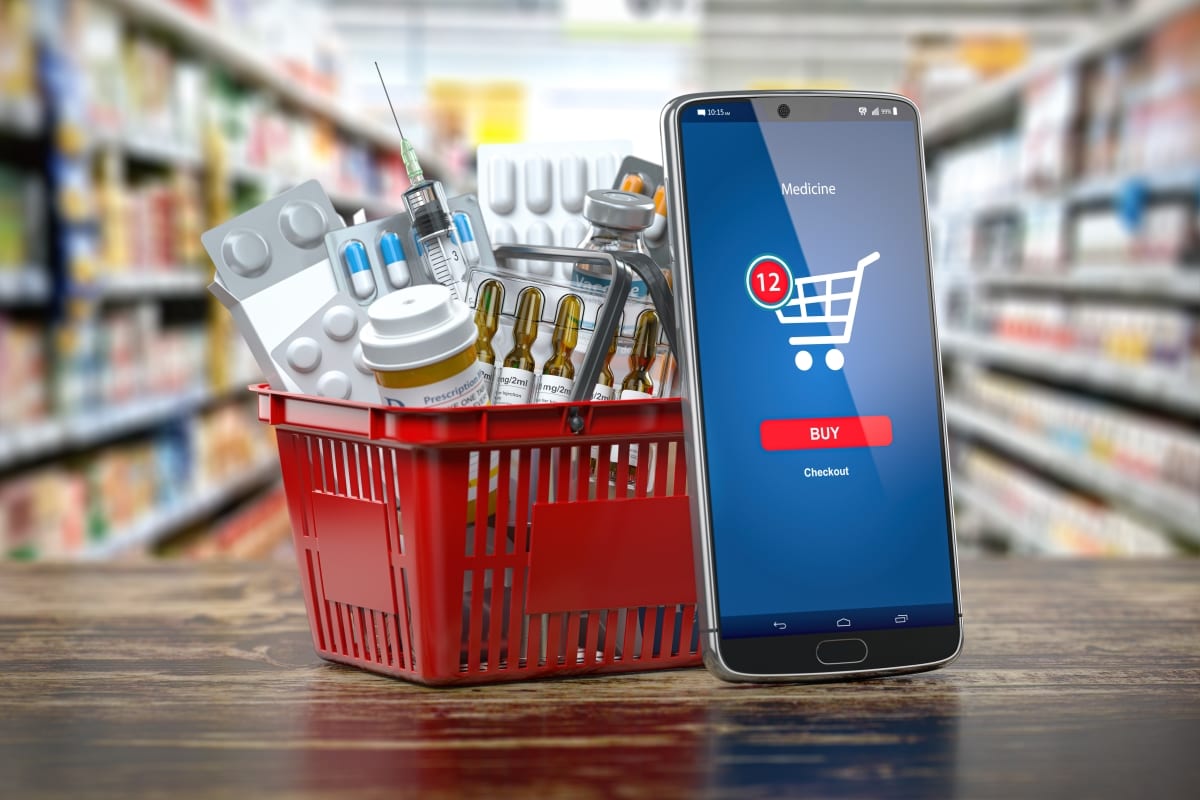 Are You Overpaying for Your Prescriptions?
A recent study by the University of Southern California Schaeffer Center for Health Policy & Economics found that 23% of the time, customers overpaid for their prescriptions. The average overpayment, the study revealed, was $7.69 per prescription. Despite your health insurance, you may be paying more than you need to fill your prescriptions.
How and Why Prescription Costs are So High?
As you might expect, it's complicated. But some of the major factors include the following:
Drug prices are higher in the U.S. than in the rest of the world. People pay less elsewhere because their pricing is set by panels or commissions, so the burden of research and development costs falls on American consumers.
With Medicare Part B rules now in place, physicians are incentivized to prescribe costlier drugs in order to get larger reimbursements.
Medicare Part B costs can't be negotiated at this time.
Many generics don't make it to market, so brands continue to charge more.
Big brand drug companies can pay off generic drug companies to hold back on the release of less expensive medications.
Is It Safe to Buy Prescription Drugs Online?
The internet has changed the way we buy goods. For about four million Americans, the internet is where they go to buy medications, mainly because it is often cheaper, according to the Centers for Disease Control and Prevention (CDC). Other reasons include the convenience and time-savings. But buying drugs online on a website likely hosted in a different country can be risky business.
How Does the U.S. Rx Spending Stack Up with Other Countries?
The Centers for Medicare and Medicaid Services estimates that prescription drug expenditure in the U.S. came to about 335 billion U.S. dollars in 2018. The chart below compares the U.S. with other countries.
Retail Rx spending per capita each year
Of the countries shown below, Sweden spends the least for pharmaceuticals per capita, at $351, while the U.S. spends the most at $1,011.
| | |
| --- | --- |
| Country | Spending Per Capita |
| Sweden | $351 |
| Norway | $401 |
| Netherlands | $417 |
| Australia | $427 |
| United Kingdom | $497 |
| France | $553 |
| Canada | $669 |
| Germany | $686 |
| Switzerland | $783 |
| United States | $1,011 |
These kinds of numbers have made Americans aware of how prescription drugs cost us more than consumers in other countries. This is a powerful motivation for buying drugs online considering the high drug price.
What Are the Risks of Buying Drugs Online?
Unfortunately, there are those who take advantage of online consumers. Since the drugs they sell are generally manufactured in a foreign country, buying medications online that have not been approved by the FDA can be dangerous. Even when drugs are purchased from a web site based in Canada, you can't be sure if they were manufactured there. Thirty percent or more of drugs actually made in certain regions of Asia, Africa and Latin America have been found to be counterfeit.
Some of the risks to the consumer include:
The drugs purchased can be fake, outdated, unapproved, low quality ingredients or harmful.
Since ingredients and processes can be different, there is a risk that the drug will be harmful with your other prescriptions.
You can pay and not receive the medication.
The drugs you receive can be the wrong medications.
Information on the label can be wrong or non-existent.
Buying prescription drugs online from a fake pharmacy means you could receive counterfeit medications, which can be ineffective or have side effects not seen in FDA-approved drugs.
Digital Consequences
Buying on a fake site can be dangerous in other ways. The site could:
Sell your financial information
Sell your personal information
Infect your computer with a virus
Lead to internet scams
How to Tell That an Online Pharmacy is Fake
So, what should you look for to make sure you are dealing with a legitimate site? Here are some signs that an online pharmacy is fake:
No prescription required
Cheap prices are too good to be true
The site sends out spam touting cheap prices
They ship from a foreign country
They are not licensed by a state board of pharmacy or other state health authority
A legitimate, and safe, online pharmacy, on the other hand:
Requires a prescription
Has a state-licensed pharmacist you can speak with
Has a real, physical address in the U.S. that is not a fake storefront
Holds licenses from your state's state board of pharmacy as well as the state where the pharmacy is operating
FDA Tips if You Buy Health Products Online
To make sure a website is "real" be extremely cautious:
Contact the National Association of Boards of Pharmacy (NABP) to verify that the online pharmacy is licensed. Or look for an NAVP-certified symbol. Go to nabp.net to speak with someone, use the Live Chat or call 847-391-4406.
Don't buy if the site offers to prescribe a drug for the first time, without requiring a physical exam.
Don't buy if the site is selling drugs not approved by the FDA.
Be sure there is a registered pharmacist to consult.
Avoid a site that can't give you a physical address or phone number.
Be leery of a site that pushes a new "cure" or a cure-all.
Beware of a site that tells you that the medical profession, government or research scientists have conspired to suppress a product.
Lookout for sites that have case histories that use words like "amazing results!"
Always ask your doctor if it is okay for you to take any supplement or medication first.
Before Buying from an Online Pharmacy
Before you decide whether or not to buy from an online pharmacy, watch for certain red flags.
Don't buy from a site that makes unbelievable claims that a drug has incredible results (i.e. it is a cure).
If the site doesn't require valid prescriptions, don't buy.
Only buy from sites based in the U.S.
Only buy drugs that are approved by the FDA.
Instead of assuming the online price is the best you can get, check with your local drug store in case their prices are better.
What to Do if You Suspect an Online Pharmacy is Illegal
Contact the FDA to Complain
If you feel that a site might be illegal, report it to the FDA: www.fda.gov
Here is an online tool for finding out what is required in your state.
Keeping a Regulatory Eye on Online Pharmacies
The FDA is responsible for regulating the safety, manufacturing and effectiveness of pharmaceutical drugs. Because of the Food, Drug, and Cosmetic Act, the FDA can go after web sites that do not require a valid prescription.
Experience has shown that oversight and regulation of online pharmacies are most effective at the federal level, as opposed to the state level. However, the FDA is now teaming up with state regulatory and law enforcement groups to deal with illegal domestic sales of prescription drugs.
The agency also has signed agreements with the National Association of Boards of Pharmacy and the Federation of State Medical Boards. All of these groups have committed to helping enforce federal and state laws against illegal internet sellers and prescribers of drugs in the U.S.
As part of the Federal Trade Commission (FTC) Bureau of Consumer Protection, a program called Operation Cure.All works to stop false internet claims for that products and treatments cure various diseases.
One study found that 37 of the 46 online pharmacies considered required a prescription or offered to prescribe a medication based only on a questionnaire they provide consumers. As we've discussed prescribing meds without an actual prescription is against the law.
Tips for Saving Money on Prescription Drugs
1. Shop around
Before you get a prescription filled, call around to comparison shop. Although not all pharmacies are willing to give you the price over the phone, many will. This is especially important if you don't have health insurance coverage, but it's also good to know prices to see if your insurance co-pay is actually higher than what you'd pay without using your policy.
2. Use local independent retailers
You may assume that the big chain drugstores have the best prices, but often this isn't true. A recent Consumer Reports survey concludes that chains actually charge substantially more, with the exception of retailers like Costco and Sam's Club.
3. Ask about discounts
Although they're not usually divulged up front, discounts are often available if you ask. Unfortunately, offers can change, so check back frequently. Some pharmacies routinely offer discounted prices for generics if you buy a 90-day supply.
4. Buy online – carefully
Getting your prescriptions filled through mail-order companies can save you money on those drugs you use long term. Check with your insurance provider, which may contract with specific mail-order services. You can generally get a 90-day supply of a generic drug for a price that essentially lowers how much you'd pay for a 30-day supply. The convenience is also a plus. Be wary of online pharmacies that are actually based in other countries, including Canada; they may advertise extremely discounted prices while providing counterfeit products. Always make sure the site features a VIPPS (Verified Internet Pharmacy Practice Site) symbol.
5. Don't necessarily use your health insurance
There's a chance that a 30-day supply of a generic may actually cost less than your co-pay, in which case it makes sense to pay without using insurance. But, remember that money spent without insurance doesn't go toward your insurance deductible or out-of-pocket maximums.
If you'd like to explore your health insurance options, get free quotes from our quote generator and learn more about personal health care here.
https://www.einsurance.com/wp-content/uploads/buying-drugs-online-the-ultimate-guide.jpeg
800
1200
Barbara Howington
https://www.einsurance.com/wp-content/uploads/Logo.png
Barbara Howington
2021-09-10 11:00:15
2023-02-15 14:35:31
Buying Prescription Drugs Online – The Ultimate Guide