EINSURANCE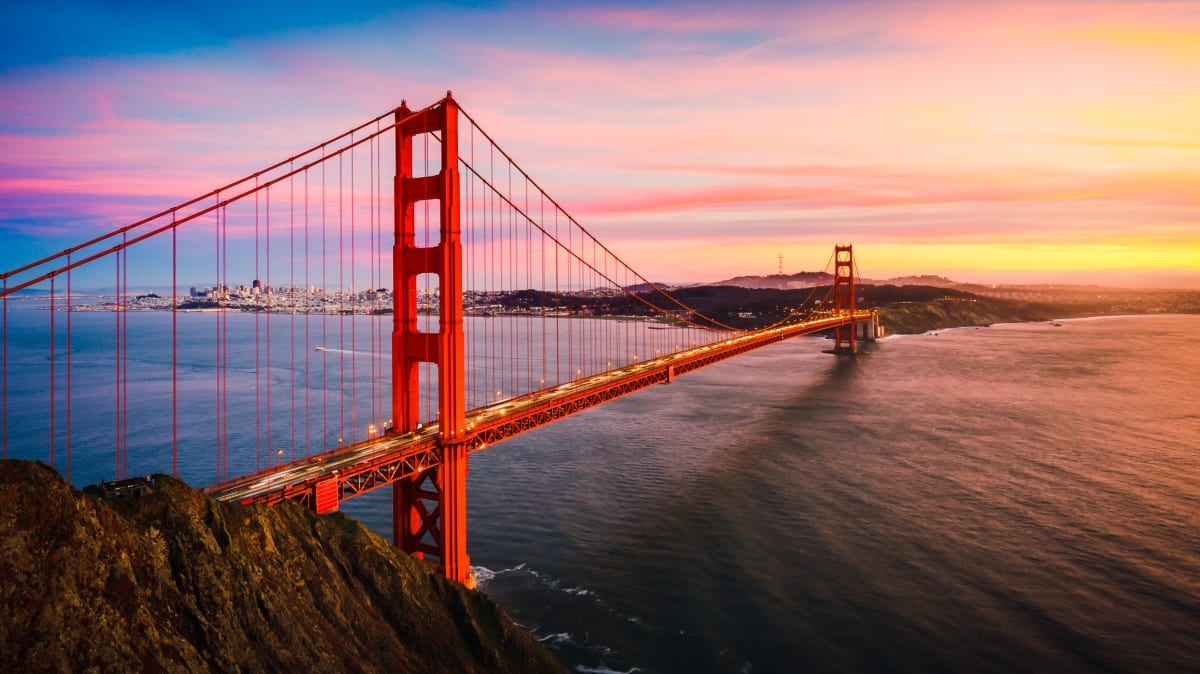 Driving Statistics for the Golden State
California is the largest state in the U.S. ranked by population and the 3rd largest by land area. Needless to say, there are several drivers and cars buzzing around the Golden State. That said, Californians are remarkably safe drivers, as they are ranked in the bottom half of the U.S. when measured by amount of deaths per mile driven (ranked 33rd) for each state.
| | |
| --- | --- |
| Year: 2018 | Statistics (totals) |
| Miles Driven (millions) | 348,796 |
| Fatal Crashes | 3,259 |
| Deaths | 3,563 |
Sources:
Fatality Facts 2018 State by State
California Car Insurance Requirements
Boasting the most drivers of any state, California requires a basic minimum amount of insurance to operate a vehicle on its roads.
Bodily Injury (BI): $15,000 per person ($30,000 if more than one person) / accident
Coverage for expenses related to the injury of people due to an at-fault accident.
Property Damage (PD): $5,000 per accident.
Coverage for damage to other people's property.
Unique Driving Laws
The Golden State has a relatively low death total per mile driven, especially given it boasts the highest population in the U.S. Californians' safe driving habits can be at least partially attributed to the laws California has in place to govern its roads. Some of the more unique ones are listed below.
Carpool lanes, often called diamond lanes in the Golden State, are reserved for cars transporting at least 2-3 people, and the fines for disobeying these rules are alarmingly punitive.
It's illegal to write, read or send texts messages while driving, and any mobile device must be hands-free when utilizing it.
Many speed limits are enforced by aircraft, then radioed into police vehicles.
Radar detectors are legal in the Golden State.
All accidents that result in over $750 in property damage, or injury or death must have a report filed with the California DMV within 10 days of the accident.
California Teen Driving
The Golden State employs a three-stage licensing process to equip its young drivers with the tools they need to navigate the road.
Starting at 15 and a half, a teenager can apply for a provisional permit, with the approval of their parent. Teens must pass traffic law, road-sign and vision tests, as well as complete a driver education program to obtain a permit.
Teenagers with a provisional permit (list below not exhaustive):

May practice driving with an adult 25 years of age or older, who has a valid California's driver's license.
Are required to practice for at least 50 hours, including 10 at night.

Teenagers that have turned 16, have held a provisional permit for at least six months, and completed the required practice, can apply for a provisional license. Teens must pass a driving test, and their parents must sign their application and certify that they have completed the required 50 hours of practice driving.
Teenagers with a provisional license for the first 12 months of holding their license may not:

Drive between 11pm and 5am.
Transport passengers under 20 years of age, unless a licensed driver over the of 25 is also in the car.

At age 18, teens are eligible for a full license.
Top Insurance Carriers in California
Esurance (5 out of 5 stars)
Auto Club of Southern California Insurance Group (4 out of 5 stars)
Ameriprise (4 out of 5 stars)
Wawanesa (4 out of 5 stars)
Geico (4 out of 5 stars)
Source:
Auto Insurance Satisfaction J.D Power Finds
Average Insurance Expenditure* for the Golden State
Although it has an awful lot of drivers, California's knack for safe driving pays off with Californians paying nearly 8% less on auto insurance compared to the rest of the country.
California: $893
USA: $936
*Defined as annual cost of insurance regardless of mix of coverage (liability, comprehensive, collision)
Source:
Insurance Information Institute
Often Overlooked Discounts for California Car Insurance
Californians drive rather safely considering how many drivers operate vehicles in their state. Although drivers in the Golden State pay slightly less than the rest of the country regarding auto insurance, the list below can help you save a few dollars more.
Mature Driver: discounts are often available for drivers who are over 55 years of age and have completed a Mature Driver Improvement Course.
Multiple Car: include more than one vehicle on your policy and enjoy a discount.
Good Driver: those drivers who have been licensed for at least three years, have not been assigned more than 1 point in the last three years, and have not been convicted of driving under the influence, could qualify for discounts.
Loyalty: those Californians that have had a policy in place for more than a year typically qualify for a loyalty discount.
https://www.einsurance.com/wp-content/uploads/california-car-insurance-requirement.jpeg
674
1200
EINSURANCE
https://www.einsurance.com/wp-content/uploads/Logo.png
EINSURANCE
2020-02-13 11:00:15
2020-03-29 23:30:17
California Car Insurance Requirements