EINSURANCE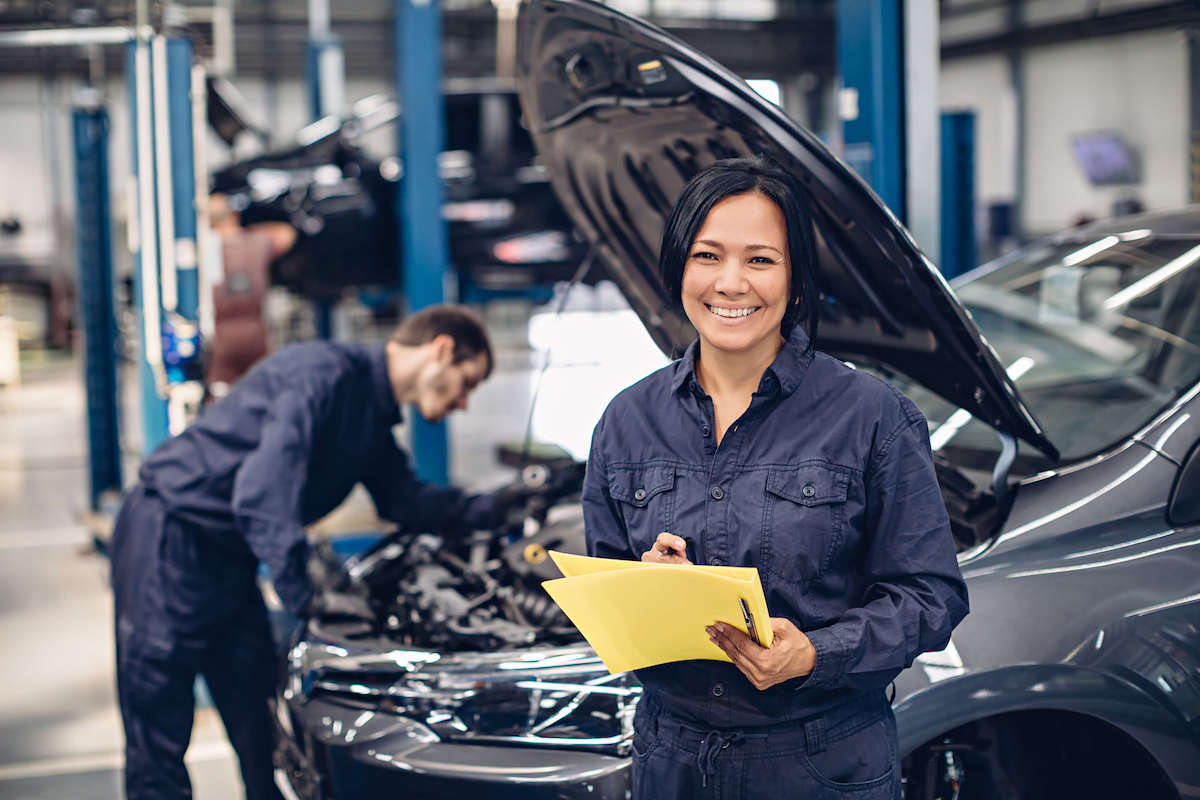 The concept of car repair insurance is relatively new to the insurance world. Sometimes you'll hear it called "car repair insurance," but some insurers call it "mechanical breakdown coverage" or "MBI." All those terms are interchangeable.
Not every auto insurance company offers repair insurance, and not every vehicle owner needs it. Today, we'll take a close look to help you decide.
What Is Car Repair Insurance?
It protects the owner of a vehicle from the expenses of a mechanical breakdown.
It doesn't cover damage to consumable items like tires or windshield wipers that get used and replaced over a vehicle's lifetime.
Most repair insurance will cover issues like mechanical failure related to the powertrain. Transmissions are not covered.
It's worth noting that many insurers who offer auto repair insurance will only provide it while a vehicle is under the manufacturer's warranty and then continue the coverage through a vehicle's first 100,000 miles.
Many consumers believe that auto repair insurance is probably not worth purchasing if a vehicle is still under the manufacturer's warranty.
However, once that vehicle has surpassed the warranty, you may not be able to buy it when you need it. (We'll talk more about this in a moment.)
Also, every automobile owner is responsible for standard maintenance. Things like oil changes, transmission fluid replacement, new tires or tire rotation keep your vehicle running at its best. However, they are not covered by car repair insurance. Consumers with limited insurance experience might mistakenly believe standard maintenance is covered.
The Duplicity of Car Repair Insurance: It's a "Catch-22" for Many Auto-Owners
Many insurers will only offer auto repair insurance for new vehicles. But new vehicles are generally reliable. Again, if your new vehicle is still under warranty, auto repair insurance is usually not necessary. The insurance isn't going to pay for repairs that are still covered by your warranty – ever.
The trick is that once a vehicle has some miles on it, insurers will refuse to provide car repair insurance coverage.
Today's cars, trucks and SUVs are built to last! If you think you will own a vehicle for its complete lifetime (that can be 250,000 miles for some modern models), you might be wise to buy auto repair insurance when your car is "young."
Who is a Good Candidate for Repair Insurance Coverage?
You probably won't need it for the first few years of owning a vehicle. Yet that's when you must choose to buy it. It might eventually come in handy – in those years or miles between the manufacturer's warranty expiring and the standard car repair insurance ending age of 100,000 miles.
If you're the sort of person that lays awake at night worrying about the mechanical soundness of a vehicle with 80,000 miles on it, it would be a good choice. After all, that's what insurance is for – helping us sleep better at night knowing we're protected from a major financial loss.
Car Repair Insurance Can Be a Great Choice for Small Fleets
Small business owners with a fleet of vehicles – looking to reduce their taxable income and protect their investment as much as possible – might be a good candidate for auto repair insurance coverage. They know expensive mechanical breakdowns won't hinder their ability to do business.
For instance, let's imagine a family-owned funeral home and its fleet of vehicles. We'll call them "Smith's Funeral Home."
Betty Smith owns two vans, two hearses, a vintage "flower car," a few Harley Davidson motorcycles for motorcades and one small commuter car. Her auto insurer offers her car repair insurance coverage on all her vehicles except the vintage flower car and the motorcycles. The flower car is too old, and motorcycle insurance is a different insurance line that doesn't usually offer this coverage.
As auto insurance is considered a cost of doing business on her business income taxes, and her vehicles tend to drive at least 30,000 miles a year, Betty purchases car repair insurance.
She knows the manufacturer warranties won't last long for these fleet vehicles, maybe only one or two years.
In her case, mechanical breakdown insurance is a wise investment.
But many individual consumers find car repair insurance unneeded. If you're like this author and tend to get out of cars before they become mechanically worrisome, or if you're mechanically inclined and can do many auto repairs yourself, it might be one bill you don't need to pay.
Roadside Assistance / Towing is Not the Same Coverage as Car Repair Insurance
Auto insurance policies are complicated. Sometimes, insurers will offer coverage for towing or roadside assistance.
Know that roadside assistance will not cover the cost of mechanical breakdowns.
Instead, these coverages can help you in an emergency – like if you lock your keys in your car, need a "jump," or break down. You can get towed to a nearby garage for repairs.
The coverage applies to the towing, not the repairs.
Car Repair Insurance vs. Extended Warranty Packages
The average consumer might believe car repair insurance and extended warranty packages are the same, but they're not.
While it's true that both investments could protect a vehicle owner against expensive mechanical breakdowns, these are different contracts issued by different types of companies.
Car repair insurance is:
An auto repair product that's usually associated with a new vehicle.
It's available through a few auto insurers, and there is a deductible
Unlike liability coverage, it is not required by any state law.
And unlike comprehensive / collision coverage, your lienholder (the bank you pay a car payment to) does not require it.
However, as part of an insurance policy, the coverage does not "travel with" the car if you sell it. The next owner would need to make that arrangement with his or her insurer.
Extended warranty packages are:
Sold by auto dealerships.
They usually offer similar protections to the drivetrain or specific systems of a vehicle.
Transferrable to the next owner if you sell the car while it's still under warranty.
Ultimately, the decision to purchase car repair insurance is a personal one. Many auto owners appreciate the peace of mind, while others feel it's an extra expense to avoid by maintaining a vehicle or purchasing newer autos.
https://www.einsurance.com/wp-content/uploads/car-repair-insurance.jpeg
800
1200
EINSURANCE
https://www.einsurance.com/wp-content/uploads/Logo.png
EINSURANCE
2020-12-15 11:00:53
2020-12-14 16:54:44
Car Repair Insurance – Is It Worth It?