EINSURANCE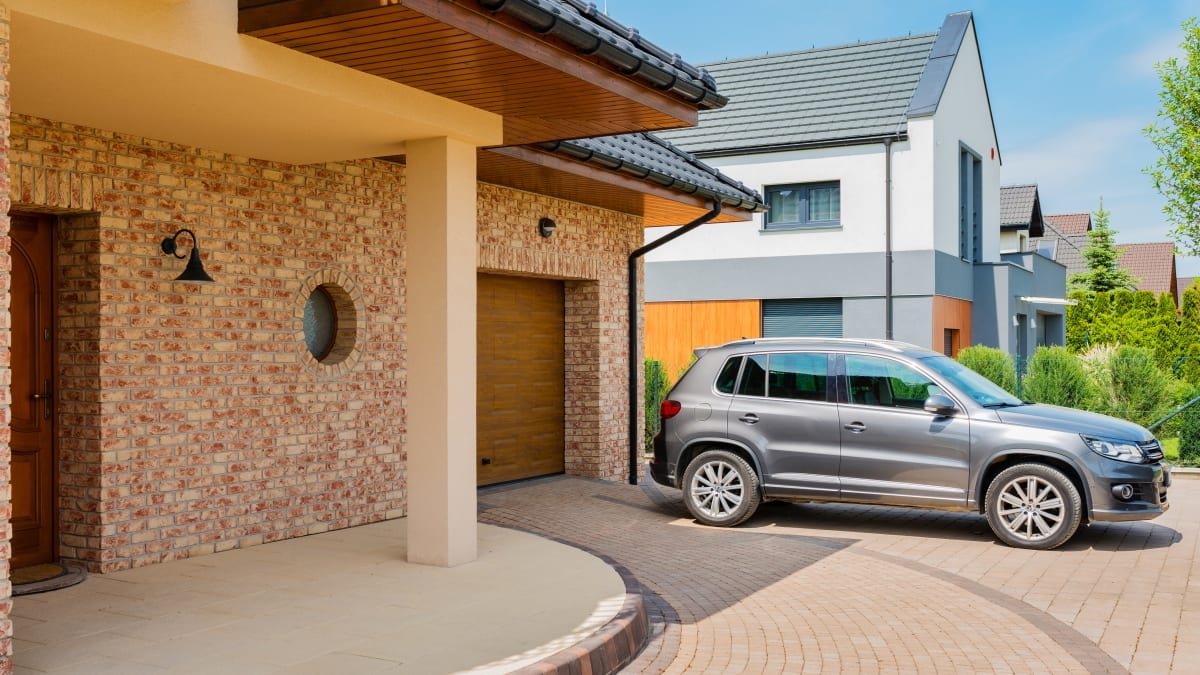 The best home and auto insurance bundles combine excellent coverage with great pricing. Today, we'll explain home and auto insurance bundles for first time homebuyers or other individuals with limited insurance experience.
If you've arrived at this page because you're seeking a home and auto insurance bundle quote, click here.
Otherwise, we will answer all your home and auto insurance bundle questions. So, if you're wondering how home and auto insurance bundles work, how to shop for them, or if they are right for you, read on!
Home and Auto Insurance Bundles 101
Most consumers choose home and auto insurance bundles because bundled insurance products are usually more affordable when bought together. Insurance companies often offer deep discounts for individuals / families with multiple insurance lines.
Consumers see auto and homeowner's bundles advertised most often, but any time an insurer works with multiple lines of insurance coverage, or multiple policies, there should be a significant discount – ranging from 5% to 25%.
Benefits of Home and Auto Insurance Bundles
Home and auto insurance bundles are usually cheaper (but not always).
It's often easier to manage one account with one insurance company, rather than deal with multiple insurers.
As a multi-line customer, your insurance company may be more reluctant to non-renew your policy after a claim.
However, it's important to compare prices with coverage, to be sure you're getting the best value for your money. The cheapest insurance is not always the best insurance.
Potential Costs Associated with Bundles
Have you ever felt like your insurance company lured you in with low rates, but gradually raised your insurance rates? You're not crazy, it really happens!
This can present a bigger challenge for consumers with many bundled policies.
Also, some insurers "farm out" bundled policies to their affiliates. Suddenly, the bundled policies aren't as convenient to manage.
How to Shop and Compare Home and Auto Insurance Bundles
We scoured the web for these published insurance discounts. We're only repeating information here, not guaranteeing any company's rates. But they're worth sharing!
| | |
| --- | --- |
| Progressive | Extra 5% on Auto and Nearly 10% on Home |
| Allstate | Up to 10% off Auto and 25% off Home |
| Liberty Mutual | Up to 3% |
| State Farm | Up to 20% Saving for More Vehicles and 17% for Home |
| Nationwide | Up to 20% Discount if Bundle |
| Farmers | Up to 10% |
| Geico | Up to 25% on Multi-Vehicle and Varies on Bundle |
| Esurance | Up to 10% |
| Travelers | Up to 13% |
Now that you've got an idea of potential savings, get ready to shop! If you need more information from those carriers, please find out here.
Grab Your Insurance Documents
You'll need some information on hand when you begin shopping for home and auto insurance bundles. We will divide this up into home documents, and auto documents.
For Homeowner's Insurance
Regarding your home, you'll need to know:
Primary building materials (brick, frame, etc.)
Square footage of the home
Year built
Type of foundation (basement, slab, crawlspace)
Age of the roof, and type of roofing material (tile, composite shingle, tin)
How your home is heated
Any recent claims history at the property
It also helps to know any details about your mortgagee if you have one (the bank or organization to whom you pay a mortgage). The insurer will need to know how much you owe on a home, and to whom.
Depending on your state, homeowner's insurance companies may have other questions about the distance to the nearest fire department, any business run from the home, the slope or incline of your street, and the likelihood of brushfires in your neighborhood.
You'll also be asked to describe any outbuildings or other structures like fences, barns or wells.
If you keep your current homeowner's insurance policy handy while shopping for home and auto insurance bundles, most of this information will be at your fingertips. Plus, you will know the coverages, limits and deductibles you have bought. (We will come back to those coverages in a moment.)
Right now, let's gather your auto insurance documents.
Auto Insurance Documents
Grab a copy of your current auto insurance policy. To get a home and auto insurance bundle, you will need to know:
Vehicle Identification Numbers (VINs) for every auto
Current odometer readings for every vehicle
Years, makes and models
Driver's license numbers, driver age, and years of driving experience for every driver in the home who may have access to these autos
Claims history for every driver in the home
A rough estimate of the miles every vehicle drives annually with each vehicle – most insurers start with an average of 12,000 miles yearly per vehicle, but those averages aren't always correct.
Lienholder information (the bank you make a car payment to) if any.
Now that we have paperwork handy, it's time to think about the coverage you're paying for. As you move forward with your home and auto insurance bundle quote, you might want more coverage or less, or changes to your deductible.
Understanding Homeowner's Insurance Coverages
Homeowner's insurance is usually built on replacement cost and fire coverage. In other words, if your home burns down, you will be able to rebuild the home and replace and most of your belongings.
Homeowner's insurance policies – bundled or not – will pay up to policy limits, less a deductible.
Most homeowner's policies will cover other perils like wind, hail, theft, and civil riot.
However, they usually do not cover flood or earthquake damage.
Liability is also included in most homeowner's insurance policies. Liability coverage protects the homeowner if they are sued and protects the homeowner if someone is injured at the property or experiences a loss while on the property.
For instance, if a friend is visiting your home, and a tree branch falls on their car in your driveway, liability coverage would come into play and pay for the damage to the car.
Now that we understand the basics of homeowner's insurance, let's cover the basics of auto insurance. You will need to understand your coverages to show for home and auto insurance bundles.
Auto Insurance at a Glance
Liability
Auto insurance is built on liability, plus comprehensive or collision protection. As a driver, liability coverage protects you financially – though most state minimum liability requirements are very low and offer very little protection.
Most auto insurance policies have three major parts: liability insurance for bodily injury, for property damage and uninsured / under-insured drivers.
Bodily injury coverage protects you against the claims of other people who are injured in an accident for which you were at fault. Their claims for bodily injury may include
Property damage liability insurance pays for damage you cause to the property of others. It includes vehicles, walls, fences and the like.
Uninsured motorist coverage pays if you are injured by a hit-and-run driver or a driver who does not have auto insurance.
Collision and Comprehensive Coverages
Auto insurance will also cover damage to your vehicle. Collision coverage usually covers any type of collision – whether it is with another vehicle or a wall. Comprehensive coverage is for other sorts of damage, like damage from a hailstorm, or attempted theft.
Now that you have all your insurance policies at hand, you can tally up your homeowners and auto insurance premiums and compare coverages as you research home and auto insurance bundles.
There is one final point to consider as you move forward: deductibles.
Home and Auto Insurance Bundles and Deductibles
Deductibles are a type of co-insurance, and they have a significant effect on your cost for home and auto insurance bundles.
If you have mortgagees and lienholders on your home and vehicles, they may have maximum deductible limits.
Ultimately, make sure a home and auto insurance bundle is providing you with coverage you are comfortable with before making a switch. Read the quote carefully, compare coverage limits and deductibles. Remember, the cheapest choice in property insurance is not always the best choice.
https://www.einsurance.com/wp-content/uploads/the-best-home-and-auto-insurance-bundles.jpeg
675
1200
EINSURANCE
https://www.einsurance.com/wp-content/uploads/Logo.png
EINSURANCE
2020-12-10 11:00:44
2023-02-02 12:57:05
The Best Home and Auto Insurance Bundles