EINSURANCE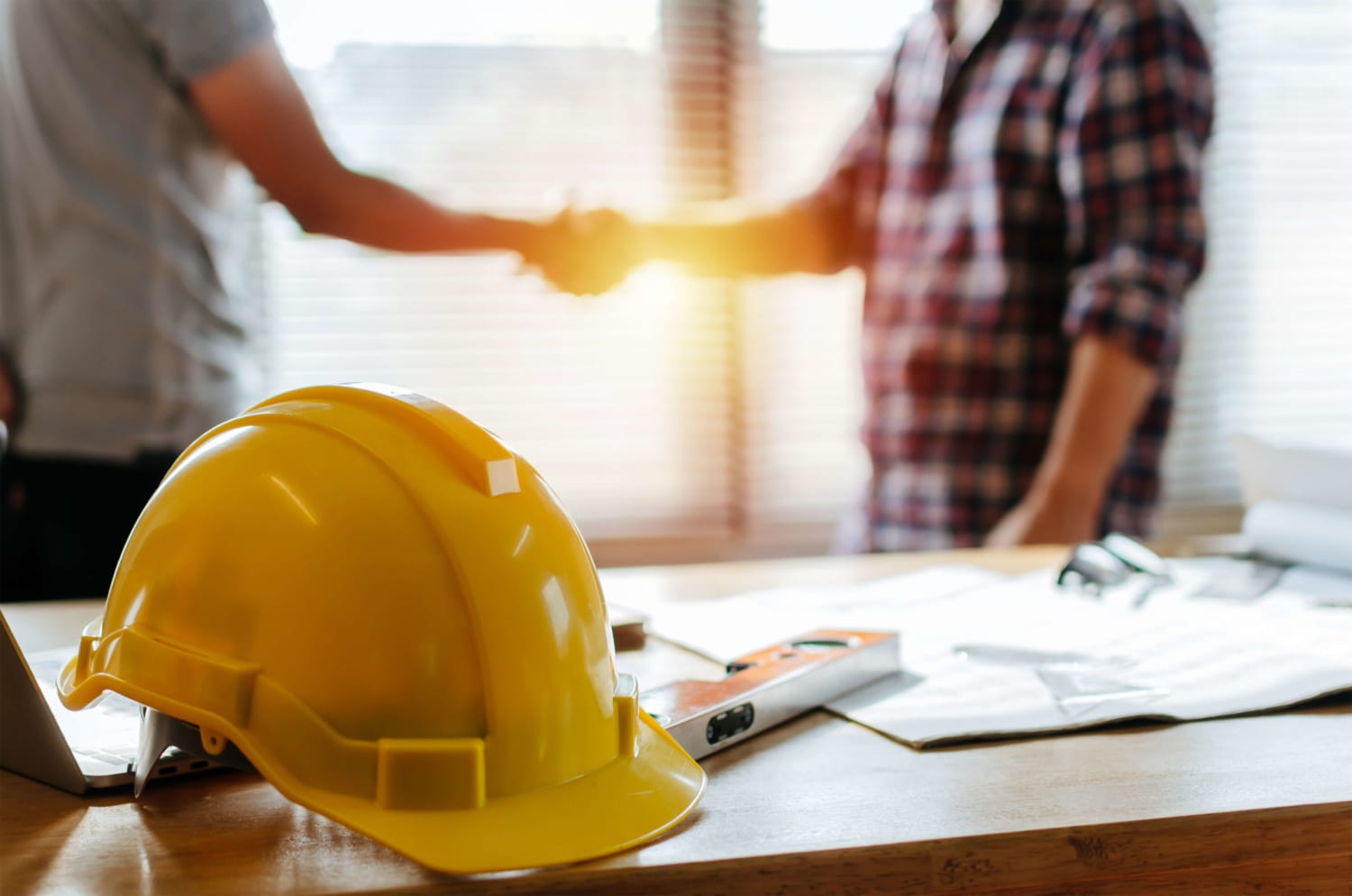 No matter the size or complexity, all construction projects carry a certain level of risk. The construction industry is marred by payment issues and labor shortage, which makes managing a construction project difficult. There are also external factors that affect a construction project; including new government regulations, natural disasters, and economic uncertainty. Perhaps most importantly, construction workers risk their lives as they operate heavy equipment, handle hazardous materials, and work at great heights.
For a construction project to be successful, managers need to be able to identify the risks that may affect the construction and address them accordingly. One way they can do so is to avail construction insurance.
There are many different types of construction insurance; each designed to address a specific risk that construction stakeholders may face. The type of construction insurance you need depends on your role in the construction project itself, and what aspect of the project you want to be covered. Here are some of the most common types of construction insurance that construction professionals need to know.
1. Commercial General Liability Policy
In the construction industry, the most common type of insurance is the commercial general liability policy. In most states, contractors need to carry this insurance policy in order to bid on and win contracts. This policy serves as the basis for all other types of construction insurance. A contractor who has this policy can then acquire other policies depending on the circumstances of a project.
The standard commercial general liability policy insures against bodily injuries and property damage resulting from construction work. In this context, "bodily injury" refers to injuries, sickness, and diseases; death is covered too. Meanwhile, "property damage" refers to damage to tangible property resulting in the loss of use for said property.
It is important to note, however, that the commercial general liability policy does not cover the cost to repair defective construction work. Only the damage caused by flawed work is insured by the policy. Usually, the claims relating to the repairing of defective work are governed by the construction contract. For this reason, both parties of the contract need to focus on the warranties and indemnification clauses included in it.
2. Commercial Umbrella Insurance
For some contractors who work on large construction projects, the standard general liability policy may not be enough. If the business causes damages that exceed the limit of the policy, having commercial umbrella insurance can provide additional insurance coverage. It essentially serves as a supplement to the existing limits of the general liability policy.
Take note that commercial umbrella insurance is not a standalone policy, so you need to purchase the commercial general liability insurance policy before you can get it. Many insurance providers require a certain amount of liability insurance coverage before you are eligible for commercial umbrella insurance.
3. Builder's Risk Insurance
Builder's risk insurance, also known as course of construction insurance, is a type of insurance that covers a building or area that is under construction. Most construction contracts require the owner or the general contractor to purchase this policy covering the owner, the general contractor, and the subcontractor. It can cover just the structure itself, or also the materials that are waiting to be installed or transported to the construction site.
Builder's risk covers damages from a wide variety of events, including:
Fire
Wind
Lightning
Hail
Explosion
Theft
Vandalism
However, there are some standard exclusions, including:
Earthquake
Water damage
Weather damage to property left in the open
Employee theft
Government action
War
Contract penalty
Mechanical breakdown
Voluntary cessation of work
Builder's risk insurance limits are based on the completed value of the structure, including the materials and labor costs, but excluding the land value. The limit is usually based on the construction budget. This policy is written in terms of duration of three months, six months, and 12 months, which can be extended if a project is not completed within the initial policy term.
4. Worker's Compensation Insurance
Every contractor knows that filing preliminary notices is important for each project so that no matter what happens, they have recourse to keep workers paid. Protecting workers' wellbeing goes beyond just ensuring they're paid – enter worker's compensation. Construction workers face literal danger as they handle power tools and operate heavy equipment during construction work. If a construction employee gets injured on the job, employers are responsible for providing medical care, lost wages, and other benefits through worker's compensation. The idea behind worker's compensation is mutual benefit, wherein workers are provided with financial assistance for on-the-job injuries while employers get assurance that they will not be sued by the employees.
The laws regarding worker's compensation vary across states. But in general, all employees need to be covered by worker's compensation. State laws differ in terms of the type of injuries covered, the length of time an employee can make a claim, and the employer's defense against claims.
5. Professional Liability Insurance
An increasing number of construction companies offer design-build services, since design and construction function together as a single continuous process with improved efficiency and effectiveness, unlike the traditional design-bid-build delivery method. That said, assuming design responsibility also exposes construction firms to design liabilities.
Claims may arise from alleged negligence, errors, and omissions in the design resulting in the failure of a building's components, that ultimately lead to damages to the owner's or third party's property. Claims may also come from alleged breaches of contract where the design professional fails to meet the terms specified in the contract. Professional liability insurance is designed to protect contractors from these risks.
The construction industry is no stranger to risks and unforeseen circumstances. While every contractor and project owner should hope for a disaster-free project, everyone should be adequately prepared to deal with the issues that may happen over the course of a project. Understanding the different types of construction insurance policies available to you, enables you to use them to your advantage, and make your business safer. Finally, it is equally important that construction professionals choose the right type of insurance coverage from the right insurance provider.
https://www.einsurance.com/wp-content/uploads/construction-insurance-explained-scaled.jpeg
1696
2560
Patrick Hogan
https://www.einsurance.com/wp-content/uploads/Logo.png
Patrick Hogan
2020-01-02 11:00:58
2023-03-15 16:14:04
Construction Insurance Explained: 5 Types of Insurance for Your Construction Business