EINSURANCE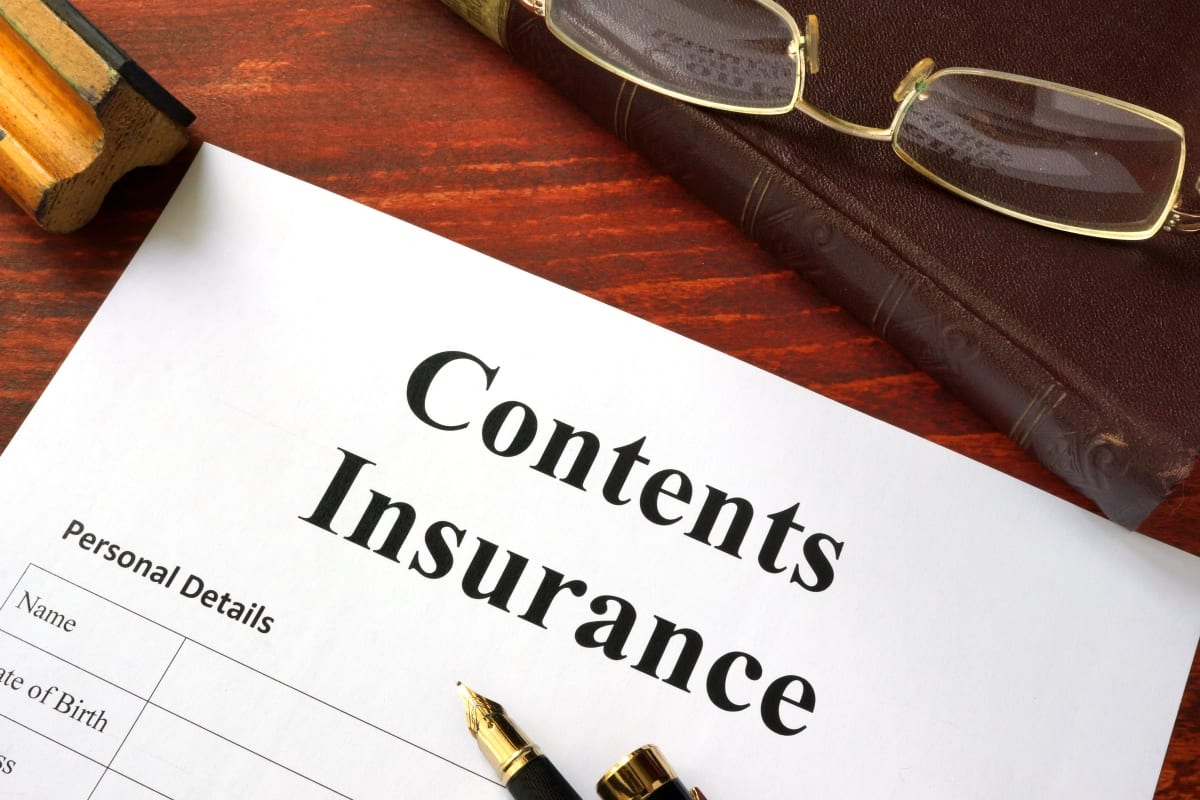 Contents Insurance – What Is It?
When you insure your home, you're also insuring most of the stuff in the house and on the property. A segment of coverage, contents insurance is also known as personal property coverage. It helps pay for repairing or replacing personal items that have been damaged by a fire or other covered peril or that has been stolen.
Contents insurance is typically included in these kinds of policies:
Many personal items are covered by a homeowners, renters or condo insurance, as are additional living expenses (such as having to stay in a hotel until repairs are complete) and liability.
Personal Property Coverage
If you have renters insurance to protect personal property, it will cover your items and give you the choice of replacement coverage or actual cash value coverage.
Replacement Versus Actual Cash Value
There are two kinds of contents insurance available, differing in payouts and premiums.
Replacement coverage cost – This coverage helps by reimbursing you for the cost of replacing a covered item with one of comparable type and quality.
Actual cash value – Actual cash value coverage generally pays for the cash value of a covered item minus depreciation.
Replacing an object is more expensive than providing the actual cash value, so typically replacement coverage comes with a higher premium. Actual cash value costs less, so premiums and payouts are generally lower.
Open Versus Name Perils
Named perils insurance is less expensive than an open perils policy.
Open Peril – The more comprehensive open perils coverage insures covered property from all causes except those specifically excluded. This kind of coverage is generally more expensive than named perils coverage.
Named Peril – These policies only cover explicitly named perils in the insurance document. The policy holder is responsible for anything not named in the policy.
When You Work Out of Your Home
If you have business-related equipment and stock items in your home, be sure to understand your insurance policy details, because your coverage may be limited. Find out if these items are already included in your policy or whether you need to add coverage.
Who Needs Contents Insurance Coverage?
Basically, you need contents insurance if you wouldn't be able to replace your possessions all at once. Keep in mind that actual cash value coverage (value less depreciation) is less expensive than replacement coverage (reimburses for the cost of actually replacing something of similar value and quality).
What Is Covered?
Insurance companies can vary in terms of what is and is not covered by personal property insurance. But, generally, content coverage covers the value of your personal property up to your policy's coverage limit.
Common types of covered personal items include:
Electronics
Furniture
Clothing
Jewelry
Scheduled Personal Property Coverage for High Value Items
Scheduled coverage is used as an add-on to your homeowners, condo or renters insurance policy to make up the difference between the actual value of expensive jewelry and what the standard coverage usually provides. If you have more valuable items, it is a good idea to also purchase scheduled personal property coverage, although insurance carriers can limit how much money they'll pay.
Coverage During a Move
If you're going to move, talk to your insurance representative about protecting your personal property from damage or theft. Your policy may cover you, but there will likely be many exclusions.
Coverage of Off Premise Locations
Many people keep some of their possessions in storage units. Depending on their coverage, contents insurance usually protects these personal items against perils like theft or fire. But coverage limits may be lower for off premise items. According to the Insurance Information Institute (III), property located apart from the home is usually limited to 10 percent of the coverage for belongs kept in the insured home.
Coverage While on Vacation
Contents insurance usually cover your personal belongings if you take them with you on vacation. If anything happens to these possessions, you'll be covered.
Cost of Coverage
Home insurance usually features contents coverage priced at a percentage of the insured home. The percentage is typically set at around 70 percent of the insured dwelling value.
What Is Not Covered?
Roommates – Unless you want to name your roommates on the policy, their property is not covered on homeowners, condo or renters insurance.
Visiting guests – The personal property of guests isn't always covered, depending on the policy.
It is also helpful to know what probably isn't covered in home contents coverage including:
Fixtures such as hot water heaters, appliances and other fixtures
Pets and animals including birds and fish
Vehicles not registered for public road use
Getting Contents Insurance Coverage
Since personal property coverage is typically included in homeowners, renters and condo insurance policies, getting contents coverage is as simple as determining which kind of coverage you need: home, renters or condo insurance. Look for the coverage within your policy and talk with your insurance provider about what kind of coverage would be best for you, whether it's actual value or replacement coverage.
If you have renters insurance to protect personal property, keep in mind that it will cover your items but your landlord's homeowner coverage should cover boilers, carpeting and major appliances such as a washing machine in the home.
Take Inventory of Your Personal Possessions
Keep a list and photographs of your possessions, noting serial numbers, makes and models and purchase dates. Include documentation like appraisals and receipts. Your inventory should give you an idea of how much contents insurance you need. Some mobile apps provided by insurers can help you create an inventory faster.
Coverage Limit and Deductible
Your insurance will feature a coverage limit and deductible.
Limit – the maximum amount of money the policy will pay for a covered claim.
Deductible – your out-of-pocket costs before the policy helps pay for a covered claim. A higher deductible will save money on your premiums.
Last Words
When purchasing homeowners, renters or condo insurance, be sure to ask about what kind of contents coverage would be best for you and your circumstances. Discuss deductibles, limits, exclusions and high-value coverage you can add on if necessary.
https://www.einsurance.com/wp-content/uploads/contents-insurance-coverage.jpeg
800
1200
EINSURANCE
https://www.einsurance.com/wp-content/uploads/Logo.png
EINSURANCE
2020-11-05 11:00:21
2022-10-04 15:32:20
Contents Insurance Coverage – What Does It Cover?