EINSURANCE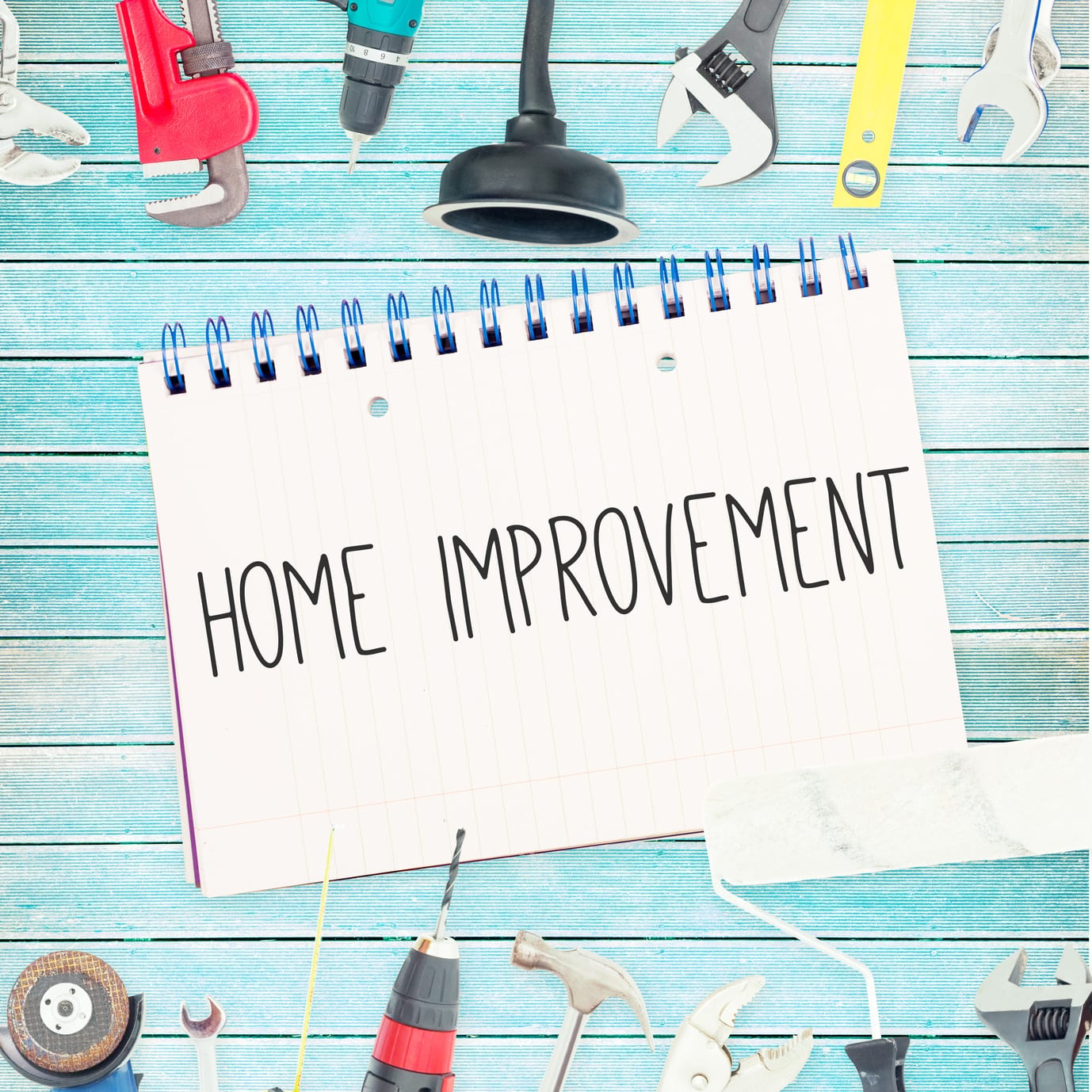 Home improvement doesn't have to be about remodeling the bathroom or taking out a wall to expand a room. This summer, concentrate on a few projects that will enhance your home and, because they don't need to be expensive, can improve your frame of mind.
First step is to inspect your home. Look for cracks, signs of leaking and areas that could use some sprucing up. Here are some of the projects you can undertake that won't break the bank.
1. Add a fresh coat of paint.
Think of it as giving your home an attractive new suit. It will freshen the look of your home and protect it from moisture and sunlight.
2. Get caulking.
Prepare for next winter by caulking around windows and doors. You'll enjoy energy savings, because the air inside won't leak out and the elements won't come in. You'll also project areas that could rot due to moisture.
3. Clean the gutters.
Using a sturdy ladder that's tall enough to reach the roof gutters, get up there and get rid of leaves and debris that has accumulated. If you have a lot of trees, consider doing this twice a year.
4. Shore up the wood decks.
Look for any loose boards and nail them in tight. If your deck is faded or needs a boost to look better, stain or paint it. It'll make it look better and protect it, too.
5. Clean out vents.
Like the lint trap in your dryer, the vent behind it accumulates lint and needs to be cleaned so it doesn't become a fire hazard. Reach inside the vent and clean out the lint with a vent brush, which has a long handle. You may need to disconnect  the duct from the dryer to clean out the exhaust path, too.
6. Insulate the water pipes.
Figure out which pipes transport hot water and insulate them. You'll save on heating costs. Figure out the pipes' diameter and pick up some pre-slit pipe insulators at the hardware store.
Taking the time to give your home some TLC with inexpensive home improvement projects can help avoid bigger, more costly issues. If you make improvements that make your home safer, you may qualify for a homeowners insurance discount, so check with your provider.
https://www.einsurance.com/wp-content/uploads/easy-diy-home-improvement-projects-for-summer.jpg
1378
1378
EINSURANCE
https://www.einsurance.com/wp-content/uploads/Logo.png
EINSURANCE
2018-05-21 11:02:57
2018-09-28 13:18:28
Easy DIY Home Improvement Projects to Take On This Summer