EINSURANCE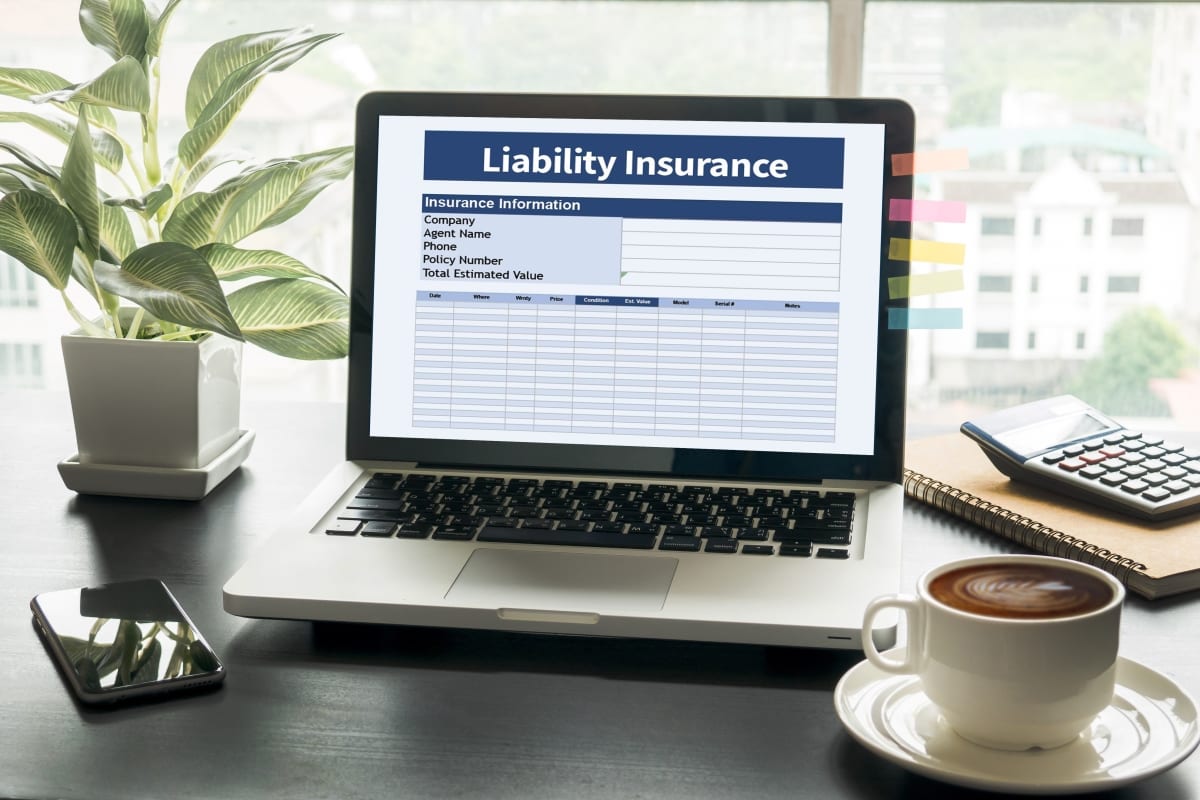 Why You Probably Need a General Liability Insurance Certificate
Sometimes you have to prove you are who you profess to be. Similarly, as a small business owner or independent contractor you will be asked from time to time to present evidence that you protect yourself with general liability insurance. That's when you'll be asked to show the client your general liability insurance certificate.
What is a Certificate of Liability Insurance?
A general liability insurance certificate is issued by your insurance provider and is used as proof that you have insurance. The certificate is presented when you are asked to provide a certificate of general liability, to show that you are covered in the case of liability issues or large losses.
It includes:
Your name as the person who holds liability insurance.
Types of coverage your policy includes.
The insurance company that issued your insurance.
Your policy number.
The dates your policy is effective.
Dollar amounts for limits and deductibles.
Why Do I Need a Certificate of Liability Insurance?
Although not required by law, there are several reasons you might need a general liability insurance certificate. Here are some circumstances in which you are asked to provide it:
A client needs to see your general liability insurance certificate before you can sign their contract.
You work as a contractor.
It might be required in order to sign a commercial lease.
You want to attract new clients.
Your local laws may require you to have liability insurance.
Before you sign a contract – Sometimes having a liability insurance certificate is part of your contract. The client wants assurance that they are protected against potential losses or damage caused by your business. Example: Your company breaks something valuable owned by a client and your insurance covers a replacement.
You are an independent contractor – Some businesses rely on contractors and they want you to have proof of liability insurance because they don't want to be held responsible if you make a mistake. Your insurance will typically cover financial losses and damages, and your client is not involved. Example: Your subcontractor doesn't follow all requirements, resulting in expensive overages. That's when your general liability insurance comes into play, protecting your client from financial loss.
You want to sign a commercial lease – The lease requires that you prove that you have general liability insurance. Example: If a client sustains an injury on the commercial premises, they can sue. Your general liability insurance will cover the person's legal fees and protect your landlord.
You need to attract new clients – Whether or not you're just starting out or it is time to bring in some new clients, a general liability insurance certificate can bolster your reputation with potential clients. Example: When you sit down with a company individual or representative and show them your certificate, the potential client knows that you have things covered if a mistake is made. They know you are a business they can rely on.
You want to join a trade association or obtain a professional license – Some trade associations require you to have general liability insurance when you apply to join a trade association or to get a professional license. Example: You apply to become a member of a trade association and local laws say general liability insurance is mandatory.
All of these situations benefit from your business's general liability insurance certificate.
What Are Your State's Guidelines?
The details of business insurance vary from state to state. Do a little homework find out what your state requires. The interactive map below is an easy way to find out.
How to Get a Certificate of Liability Insurance
Insurance providers generally provide a certificate of general liability insurance when the policy is purchased, but if they do not, ask for one. You may need something quickly if you want to sign a contract, so if you don't yet have one on hand or have misplaced it, you may be able to download a copy of it from your insurer's website. Your provider can also email a copy to you. Just let the insurance company know you need the certificate as soon as possible and they will take care of you, often in the same day.
How Much Does a Certificate of Liability Insurance Cost?
Your certificate of general liability insurance will not cost you a dime. For the insurance provider, the certificate is like your receipt for purchases made.
What Kind of Liability Insurance Should You Purchase?
Choose from three different types of liability based on a variety of factors including type of business, number of employees and so forth. These policies are general liability insurance, professional liability insurance and business owners policy, or BOP.
General Liability Insurance – Also called commercial general liability, this insurance protects your business from claims of bodily injury including medical costs and damage to property.
Professional Liability Insurance – This kind of policy is also known as errors and omissions insurance (E&O) covers claims against professional and personal services providers.
Business Owners Policy (BOP) – A BOP combines general liability and business property coverage.
Additional Insurance to Consider for Your Small Business
There are several kinds of insurance coverages to consider for your business, depending on your needs and type of company you have.
Some examples include:
General Liability Insurance
Commercial Property Insurance
Business Owners Policy
Directors and Officers Insurance
Workers Compensation Insurance
Commercial Umbrella Insurance
Commercial Vehicle Insurance
Professional Insurance
Cyber Insurance
Home Business Insurance
Shop Around and Save with EINSURANCE
If you want to protect your small business, you need insurance. Compare quotes by using our online tool. You'll receive several quotes from well-rated insurance companies to compare. It's fast and it's free.
https://www.einsurance.com/wp-content/uploads/general-liability-insurance-certificate-explained.jpeg
800
1200
Barbara Howington
https://www.einsurance.com/wp-content/uploads/Logo.png
Barbara Howington
2020-04-23 11:00:43
2023-09-06 11:06:21
General Liability Insurance Certificate Explained