EINSURANCE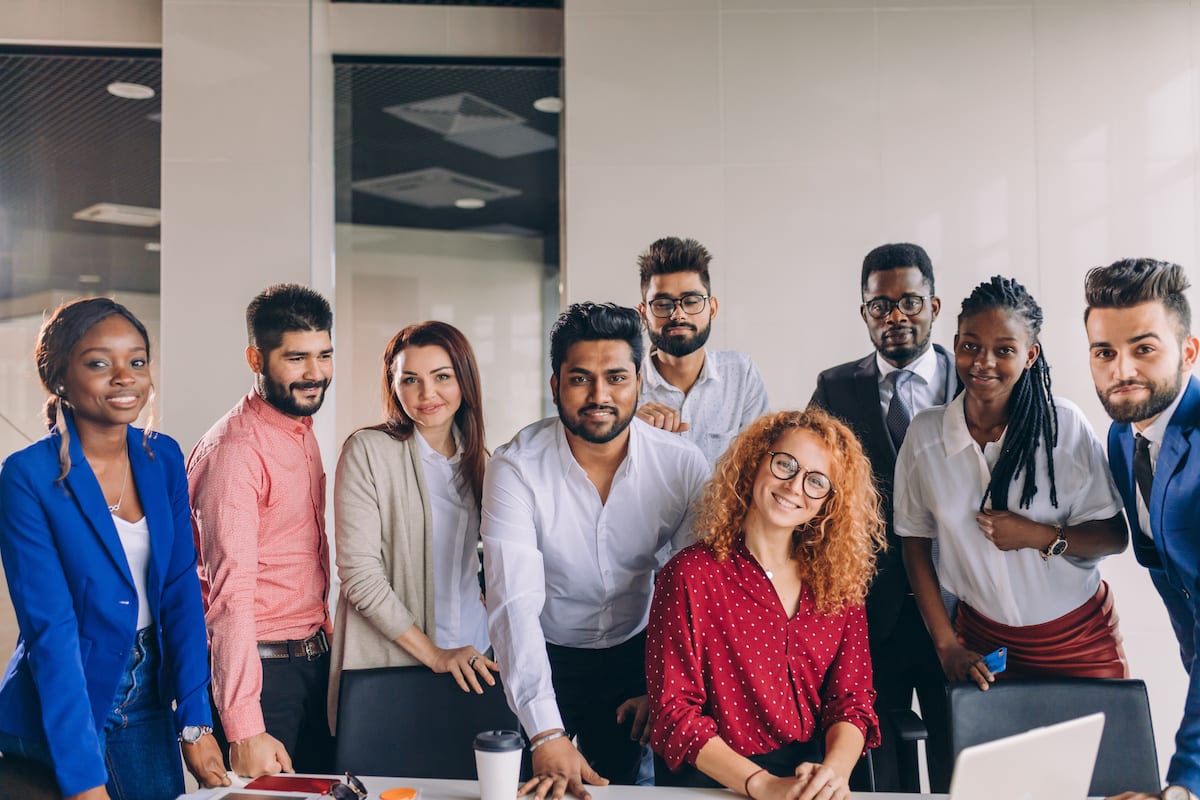 If you've ever been offered a life insurance policy by your employer or by a professional association you have joined, the coverage is probably group term life insurance. The most common kind of group term life coverage is often offered as an employee benefit, and typically paid for by the employer.
Group Term Life Insurance Coverage
It is designed to cover a group of people, as a benefit provided by an employer or offered by a professional association. Both of these types of entities typically keep the policy, or master contract the individuals covered are provided a certificate of insurance as proof.
Workplace Group Term Life Insurance
Many employers provide group term life insurance as an employee benefit.
Employers are allowed to provide up to $50,000 in tax-free coverage.
Employees can purchase additional supplemental group term life insurance, usually through payroll deductions.
Association Group Term Life Insurance
This kind of term life insurance provides access to coverage for self-employed individuals. As with employers, association group term life insurance lets the insured purchase supplemental coverage.
Life Insurance Types for Every Situation
When you need life insurance, you have many options. Starting with term life, let's briefly go over some insurance types.
Term Life – Term life insurance covers a set number of years, commonly 10, 20 or 30 years. After the set of years, you are no longer covered. Policies can be more affordable and help you meet your desire for long term financial soundness. As you grow older, your premium costs go up.
There are also other kinds of term coverage. Level term life insurance, for instance, keeps premiums at the same level throughout the years of coverage. Premiums are higher than with a regular term policy.
Whole Life – This kind of insurance is permanent and good for the insured's lifetime. Whole life insuranceaccumulates cash value and comes with higher premiums than term life.
Universal Life – Universal life is a permanent insurance that accumulates an interest-earning cash value and premiums are usually less expensive, as with term life. As opposed to term and whole life, universal life features premiums and death benefits that can be adjusted over time.
How Much Coverage is Provided?
Group term life insurance plans vary from one employer, or organization, to the next. Generally, the amount of employer-based coverage is based upon whether you are in management or lower-level employees, with management and executive employees receiving higher levels of coverage.
Cost of Premiums
The younger the insured is, the less expensive the premium. There are several age "bands", or categories, such as ages 30, 35, 40 and so forth. As you progress band by band, your insurance premium costs rise.
Are You Eligible?
All employees are usually enrolled automatically, often with qualifying requirements such as working a certain number of hours per week or the amount of time the insured is an employee. Some group term life policies offer optional permanent coverage (you own the policy throughout your life instead of a set term) and allow the insured to purchase a limited amount of group coverage for a spouse and children.
Supplemental Group Term Coverage
Supplemental group term life insurance can vary. It may be available:
When you are initially employed
A life event such as the birth of a baby
During open enrollment periods
Portability of Coverage
Group term insurance is linked to your job and automatically ends when you leave the employer. Some insurers offer a continuance of coverage by allowing the insured to convert the group term policy to an individual permanent policy.
How Beneficiaries Can Use Life Insurance Payouts
There are a number of ways that life insurance beneficiaries can use the funds. Here are some examples.
You have children. Death benefits can provide financial stability, pay for college, cover the costs of childcare and so forth.
You have adult children with special needs. Benefits can pay for the lifelong care of special needs children.
The surviving spouse. Benefits could help a surviving spouse to make ends meet.
Funeral expenses. When a person passes on, funeral and burial services can be expensive; death benefits can be used to pay those costs.
Pay educational debt. Benefits can be earmarked for paying off any accrued debt, such as the cost of a college education.
Things to Consider
Group term life insurance has both advantages and disadvantages.
Pros
It's easy to qualify. Risk is taken on by the group, you individually. Premiums are determined by things like:
Age span of the group
Ratio of women to men
The type of work performed by the company or entity
Enrollment is expedient. Getting coverage is quick and easy with group term life insurance. You don't even have to research insurers and policies. Your employer has done all of that for you and usually pays the premium. Applying for coverage is typically quicker than doing it all on your own.
It's cheaper. Since group term life insurance is for the group, so can be a lot less expensive than some other types of coverage. This is especially attractive if you are pregnant when you enroll, your health is not ideal, or you are older.
Cons
Coverage may be limited. If your employer wants to save money wherever possible, you might end up with a scaled back policy. You would need an individual term policy to get more coverage, although you would be the one paying for it.
It might be temporary. Since the policy is in the hands of someone else (the company) there's the risk that your employer might eventually cut the perk. This is one reason it is recommended that you consider an individual life insurance policy your main policy and look at group term life insurance as a supplement.
You'll get a lower death benefit. Group term life insurance benefit is probably one- to two-times your salary. Your group policy's death benefit is usually lower than an individual policy would provide.
To learn more about life insurance, check out several helpful articles in our insurance journal.
https://www.einsurance.com/wp-content/uploads/group-term-life-insurance.jpeg
800
1200
Barbara Howington
https://www.einsurance.com/wp-content/uploads/Logo.png
Barbara Howington
2021-01-26 11:00:44
2021-01-21 12:17:09
Group Term Life Insurance – What Is It?