EINSURANCE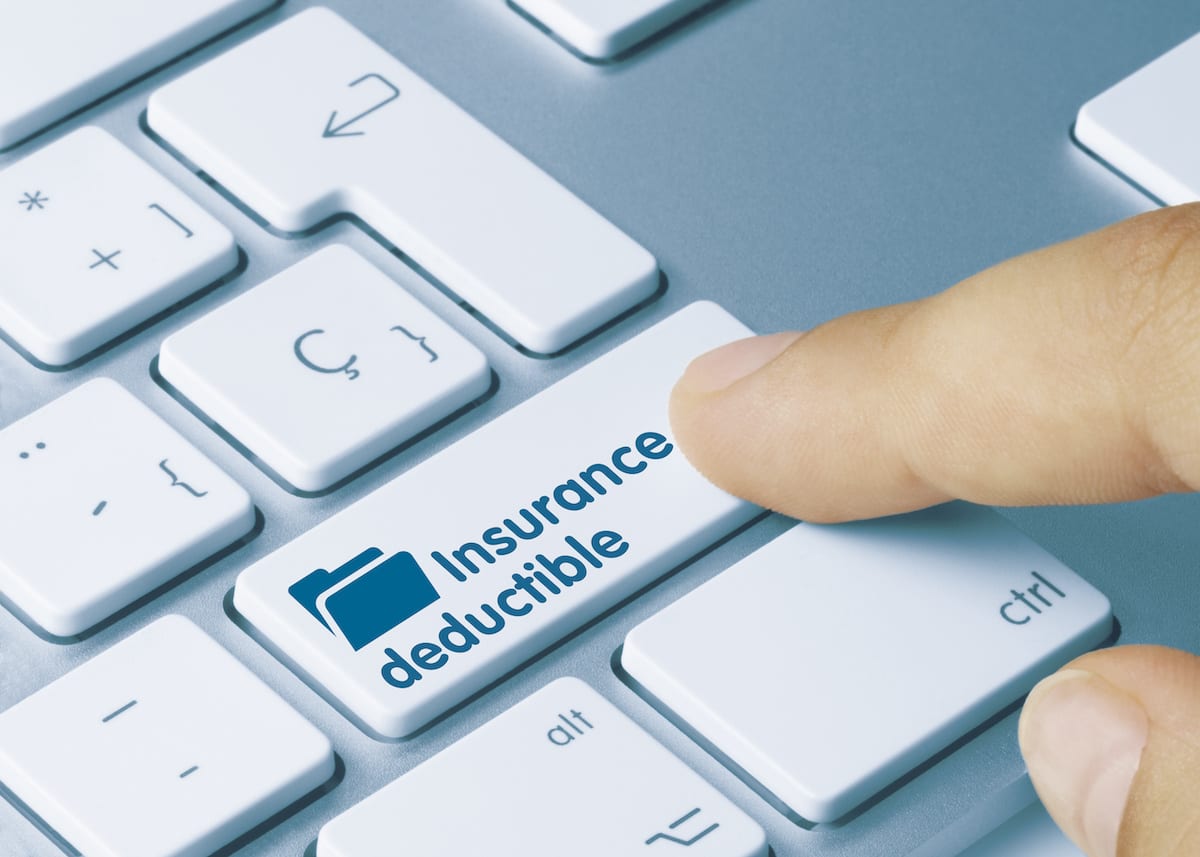 How to Choose the Right Car Insurance Deductible
Someone "in the know" tells you to go for a smaller deductible on your auto insurance policy while another says you should pay a higher deductible in order to lower your lower your premiums. Which will you choose?
What Is Car Insurance Deductible?
The deductible on your car insurance policy is the portion that you pay out-of-pocket, after a collision for instance, while the remaining part of the claim is then paid for by the insurance company.
Keep in mind that:
The most common insurance deductibles are $500 and $1,000.
The higher the deductible, the lower your premiums and vice versa.
Some kinds of car insurance don't use a deductible (i.e. liability insurance).
You can choose different deductibles for different types of coverage
Deductibles for Different Types of Coverage
Liability insurance – Liability car insurance covers any damages you cause another person or their property in an accident. Required by law in most states, liability insurance does not carry a deductible.
Collision insurance – You will pay deductibles with collision insurance. This type of insurance protects you if there us damage to your car in an accident, no matter who is at-fault.
Comprehensive insurance – Comprehensive covers damages to your car caused by specified events such as fire, flood, falling objects and vandalism.
Personal injury protection (PIP) – If you have PIP, it will help cover medical bills for you and your passengers. It often features a deductible and is a requirement in some states.
Uninsured/underinsured motorist coverage – This coverage is for you in the event you are in an accident with another car and the other driver is at-fault. The other driver either doesn't have car insurance or has coverage but a coverage limit that is too low and won't be able to cover the full amount.
How to Know if You'll Have to Pay Deductibles
Generally, you have to a pay car insurance deductible when:
It does not matter whether you or the other driver is at fault.
The damage and injuries sustained are a result of an accident that was your fault.
When you are at fault. When your car is damaged, and once you have paid the deductible, you must file a claim with your insurance provider using your collision coverage.
When there is no clear at-fault driver. If your car was damaged during a covered event such as  a tree falls on your car and you file a claim against your comprehensive insurance, you must pay your deductible. The same is true with medical expenses.
If you live in a no-fault state. Any medical expenses for injuries incurred in an accident must be covered by your insurance company, regardless of who is at-fault. These states also usually require that you carry PIP, or personal injury protection insurance. With PIP, you are responsible for paying a deductible. If you were seriously injured in the accident or your costs end up being higher than a specified expense level, you would be allowed to recover expenses from the other driver.
When you are not at fault when another insured driver hits your car:
The other driver's liability coverage would pay for your repairs.
If you decide to go through your insurer to have your car repaired, you still won't have a deductible to pay in most cases.
If you have collision coverage and cost of your car's damages were higher than the other driver's policy limits, you have the option of applying your insurance as secondary coverage you may have to pay the deductible.
If the other driver files a claim against you, who was at-fault, repair costs would be covered by your liability insurance.
You would not pay a deductible to cover the costs of the other driver, who is at-fault.
But if you are at-fault, you would have to pay a deductible to have your car repaired.
If you and the other driver share fault, you will need to pay your deductible.
Choosing Your Car Insurance Deductible
Picking a deductible is not always a simple process. A lot of variables can go into deciding which deductible works best for you.
The decision depends on:
How much money you can put aside for a possible future deductible.
The value of your car.
Your risk level.
How Much Can You Put into an Emergency Fund?
If you can't afford to pay a deductible amount in one payment, you should put enough heft in your emergency fund to cover it out-of-pocket, should you get into an accident.
What is the Value of Your Vehicle?
As you probably already know, the higher the value you of your car, the more it usually costs to insure. In the event you have a pricey vehicle, a higher deductible can actually save you money. If it takes too long to make up the cost difference between a $1,000 and a $500 deductible. If your calculations tell you that it would take years to recoup the money you'd put into a $1,000 deductible, you might want to go with the lower deductible of $500.
How Likely are you to have to file a claim?
Do you have a particularly long, traffic-heavy commute? Do you have a good driving record? If you have a history of getting tickets or could otherwise be considered high-risk, the lower deductible might be the best way to go.
Avoiding the Deductible
If it is cheaper to pay out-of-pocket for a repair rather than filing a claim, seriously consider paying out of pocket. A claim stays on your record and you have a good chance your premium costs would rise.
Final Thoughts
When trying to decide which deductible you want, get quotes for a policy with a $500 deductible and another with the higher deductible, such as $1,000. You can receive quotes quickly online. Then, talk to agent for the insurers you're considering and ask questions about other kinds of insurance, too, such as comprehensive and collision insurance.
https://www.einsurance.com/wp-content/uploads/how-to-choose-your-car-insurance-deductible.jpeg
857
1200
EINSURANCE
https://www.einsurance.com/wp-content/uploads/Logo.png
EINSURANCE
2021-01-21 11:00:11
2021-01-18 13:00:57
How to Choose Your Car Insurance Deductible