EINSURANCE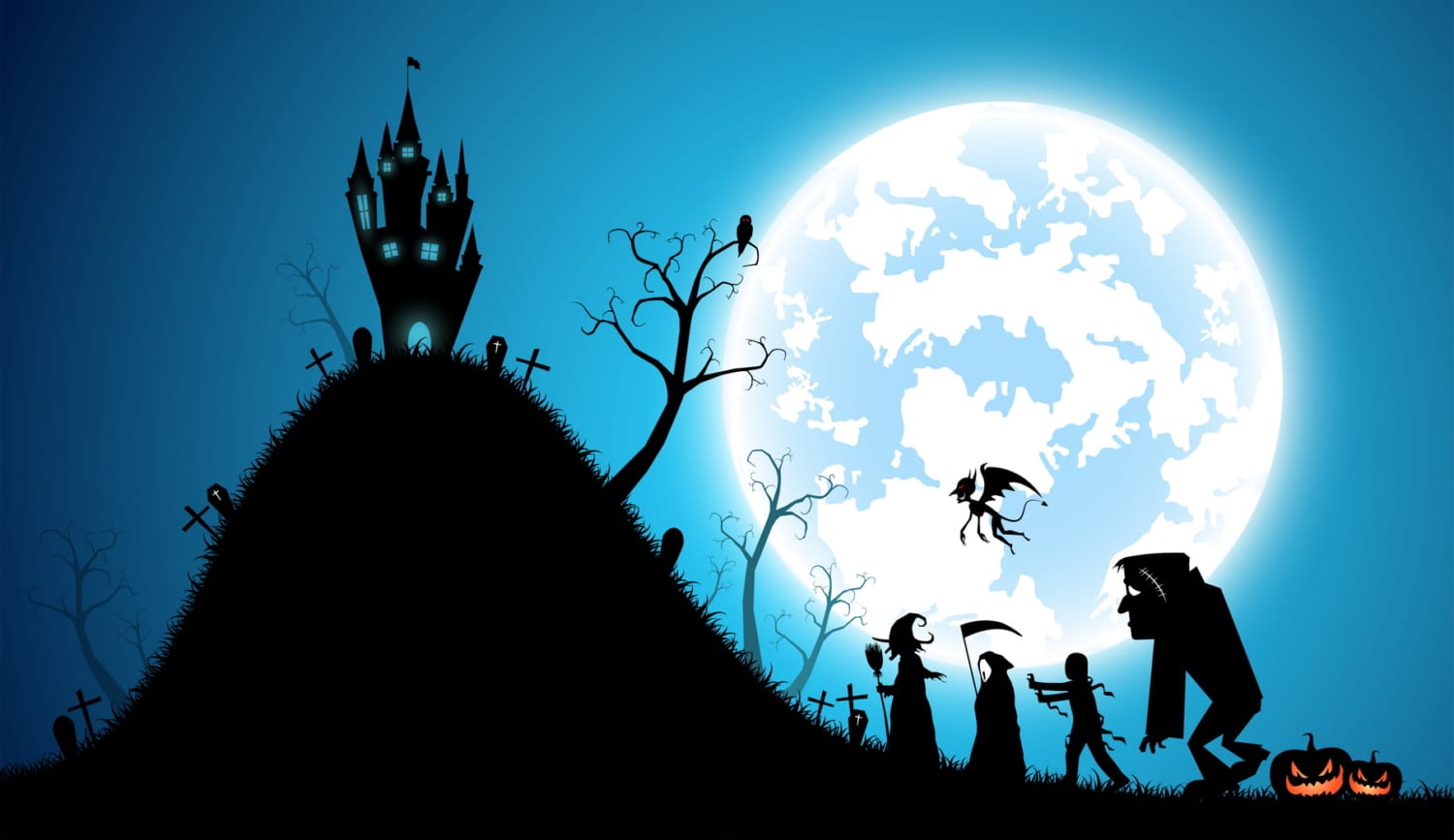 It's that time of the year where the weather gets a bit brisker, the days become a bit shorter, and leaves become adoringly shades of brown and orange. The other hallmark of fall is the raucous Halloween holiday.
Once revered as a day for children to satisfy their indelible sweet tooth. Halloween has quickly become recognized for its increase in crime, by way of halloween vandalism.
In fact, it has become one of the highest crime-related claim days for insurers. So, while you prepare your home, family or business for the ghouls and goblins that will arrive this Halloween, keep the following tips in mind, so this day won't have a lingering impact on your wallet!
Below we share:
Potential risks/exposures to watch out for.
The insurance coverage that would likely kick in for said exposure.
How to mitigate and/or prevent the risk from occurring.
Egging / Teepeeing
Perhaps the most common act of vandalism during Halloween and is typically done late at night.
Due to the unpredictable nature of the act, the most common claim to arise from egging or teepeeing is property damage to either your home or car.
In efforts to prevent this, ensure you park in well lit areas, and if possible, keep outdoor lighting on surrounding your property for this night.
Dogs & Trick or Treaters
Unfortunately, your dog is only doing his job of protecting his/her family when encountering several strangers on Halloween.
Sometimes doing his/her job can result in harm done to fellow trick or treaters. Note that if your dog does bite or injure someone, you could be found liable.
In addition to keeping a close eye on the 'family protector,' keep the outside of your home well lit, so everyone, including your dog can clearly see who's coming to the door for candy.
Injured on Property
Not everyone goes all out regarding decorations on Halloween. However, there are some that have everything from tombstones to actual figures scattered throughout their lawn and property.
Often times, due to the amount of decorations, some people's properties become obstacle courses. As a result, trick or treaters sometimes injure themselves navigating through your property, to get to your door. In such circumstances, you could be found liable for any injuries.
In efforts to protect from any clumsy trick or treaters, make sure you have a well-lit pathway to your door.
Driving while Trick or Treaters are Present
Halloween yields slightly more foot traffic in neighborhoods than the normal day, as families make their way from door to door.
Occasionally, you may have an excited ghoul or goblin dart into the street, which could make driving to your destination slightly more difficult.
Make sure to drive a bit slower and more cautiously during this holiday, to protect against those trick or treaters racing through the streets pumped full of sugar.
Halloween Party
Although it's not a federal holiday, and many may work the day of and after Halloween, there are still several parties that are organized to celebrate.
Alcohol consumption is sometimes associated with Halloween parties. Should a patron at your party cause an accident leaving your establishment, whereby they were consuming alcohol, you could be found liable for any damage caused by the accident.
Unfortunately, this exposure extends far beyond the confines of your property. As such, to limit your exposure as much as possible, make sure that all guests that are consuming alcohol are within acceptable blood/alcohol limits, especially those that may be driving.
Have a safe and happy Halloween from your insurance friends here at EINSURANCE!
https://www.einsurance.com/wp-content/uploads/halloween-safety.jpg
1048
1813
Dale Williams
https://www.einsurance.com/wp-content/uploads/Logo.png
Dale Williams
2018-10-26 11:05:01
2018-10-26 11:05:18
Halloween: The Vandalism Holiday