EINSURANCE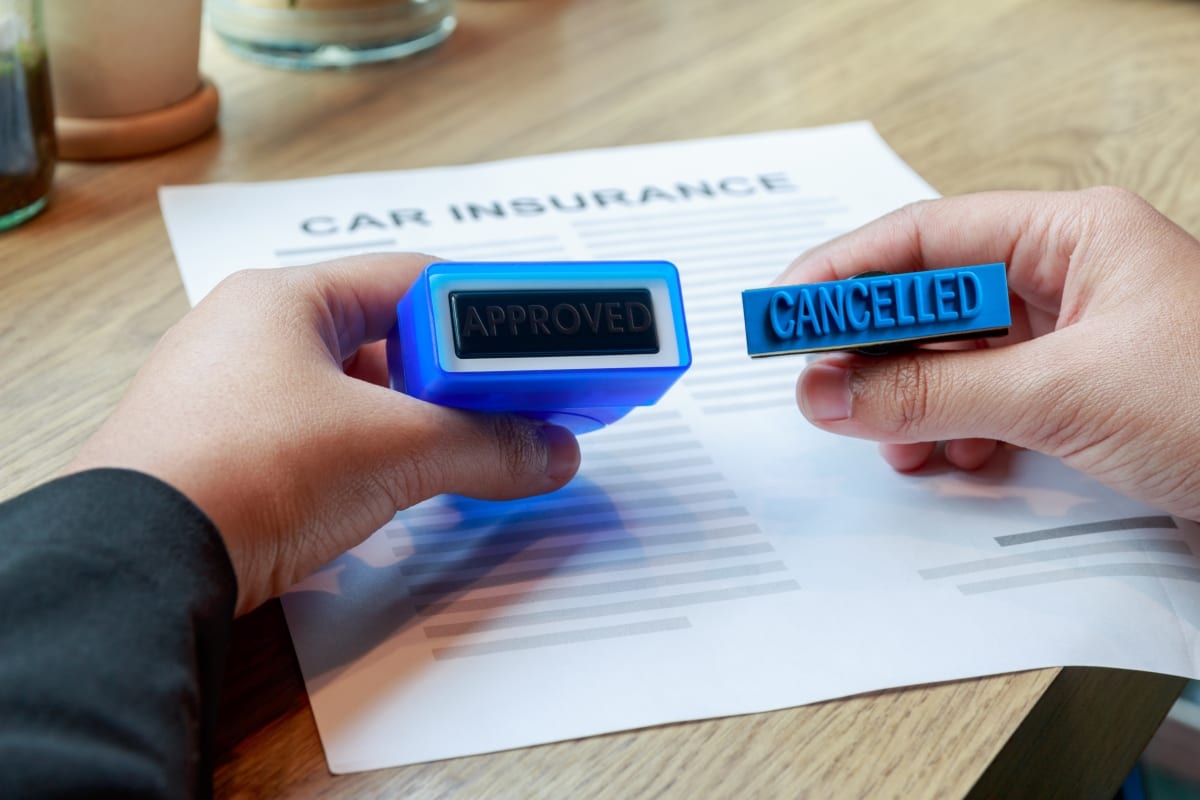 What to Do When You Want to Cancel Your Car Insurance
There are a few reasons you might want to change car insurance carriers. Maybe you're moving somewhere your provider doesn't operate. Could be you don't like the customer service you've received. Or, you may have found a better policy with a different insurance company.
Whatever your reasons for making a change, there is a right way and a wrong way to cancel your current car insurance.
The right way is to notify your current provider.
The wrong way is to simply quit paying your premiums.
There's also a right and wrong time to cancel.
Is it the Right Time to Cancel Your Auto Insurance?
1. When you sell your car
Once the buyer takes ownership of your car, go ahead and cancel your car insurance. But you shouldn't cancel until the buyer actually takes possession of the car.
2. When you move
Insurance companies do not always offer auto insurance coverage in every state, so if you move out of state, you'll need to find coverage in your new home state, then cancel your current insurance. It's recommended that your find new coverage a few weeks before your move.
3. When you own a very old car
When you own an older car that has been paid off, you might consider dropping collision and comprehensive coverage. Keep in mind, though, that if you drop collision and comprehensive coverage and the car is damaged or stolen you will have to pay those costs out-of-pocket.
4. When you put a car into storage
If you decide to put a car into storage and it won't be driven for an extended period, your state may dictate that it is okay for the car to not be covered by auto insurance. You will need to check with your state's insurance commission. If you are making payments on the car, ask your lender if you are allowed to cancel insurance during storage.
5. When you want a lower rate
When you want a better deal on your auto insurance, shop around for a better rate a month or more before you want to make a switch. You can ask your current insurance company to match your best offer. And remember to secure new coverage before you actually make the switch, if you decide to go that way and remain with your current carrier.
When is Cancellation the Wrong Thing to Do?
There are times when you should not cancel your car insurance. Before your drop coverage consider the following reasons to not drop your policy.
1. When you still want to drive, even just once in awhile
If you hardly ever drive your car, say, only to the grocery store or your favorite coffee shop, you might be tempted to drop your insurance. Choose that route and you will be at risk in a couple of areas; you'll break the law and you'll have to pay for any damages.
2. When you will not be driving temporarily
Some insurance companies do allow you to suspend your coverage if you plan to store your car and not drive for 30 days or more. Check with your insurance company to see if they will let you suspend for a certain amount of time. Simply cancelling could result in a higher premium when you go to reinsure because a lapse in coverage.
3. When you have a high premium
If you are unhappy with a high premium, don't just cancel your policy. Instead, talk to your current agent and see if you qualify for discounts. Most auto insurance providers offer discounts such as:
Safe driver
Safety features of the car
Multi-car coverage
Bundled (multi-line) coverage
Up-front payment in lieu of monthly
Why You Should Not Cancel Without Notifying Your Provider
Do not just quit paying your premiums. That's the equivalent is to be cancelled by your provider for non-payment. While some policies do have an automatic grace period, often 20 days after your initial non-payment, is you'll often be billed for that grace period. You could be sent to collections if you don't pay your premiums. Instead, be up front about cancellation and officially cancel and provide proof you have another active policy.
If you don't give notification you might never get canceled. If you have been on an auto-payment program, the insurance company can keep taking money out. You will have to show the company proof of your newer, duplicate coverage and you might get your money back.
You also run the risk of leaving on bad terms. Keep in mind that you may just want to return to the company in the future. Make a good impression instead and give the company notification of cancellation.
What Is the Best Way to Cancel Car Insurance?
Play it safe and cancel your auto insurance the correct way. Here are some ways to do so.
Call your agent. This is a quick and easy way to cancel your policy. You will probably also need to provide a signature, but not all insurance companies require that. The agent may just suggest discounts to bring your premiums down or recommend other changes to your policy.
Send a written request. Write a letter, to include pertinent information, and send the insurance company a cancellation request. You can send your signed letter by mail or Fax.
Make an in-person request. Often, people avoid this method of canceling a policy because of any awkwardness they could experience. But cancellations are common. The agent may try to talk you into staying, but if you decline, you'll be able to sign a cancellation for and be done with it.
Ask your new carrier to help you. Avoid any feared awkwardness by asking your new agent or insurance company to make the contact and cancel your old insurance.
Finding Your New Insurance Company
Make your shopping easy by using an online tool like the EINSURANCE rate comparison generator, which lets you request quotes so you can compare rates. You can then decide who to contact further for more information. Be sure to always provide the same information so you will be comparing apples to apples, not oranges.
https://www.einsurance.com/wp-content/uploads/how-to-cancel-car-insurance.jpeg
800
1200
EINSURANCE
https://www.einsurance.com/wp-content/uploads/Logo.png
EINSURANCE
2020-07-21 11:00:15
2022-10-21 12:35:07
How to Cancel Car Insurance