EINSURANCE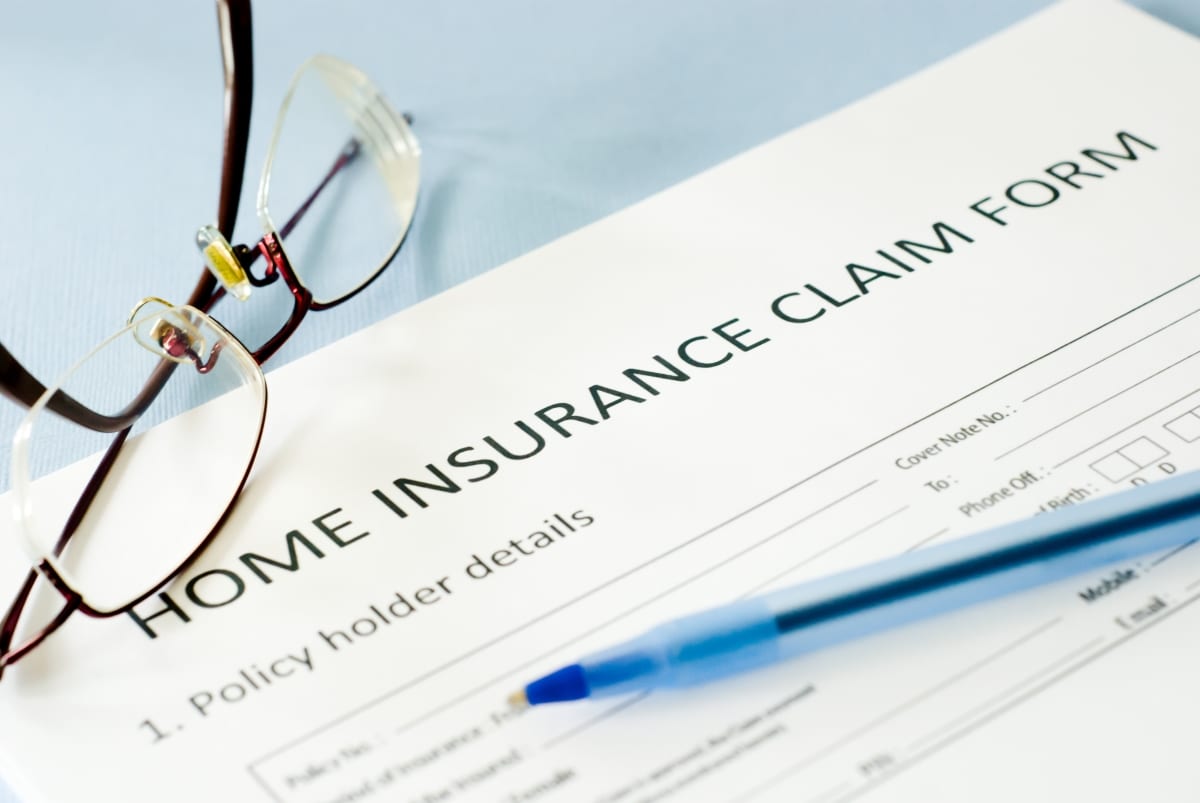 The Ins and Outs of Filing a Homeowners Insurance Claim
When your home is hit by a burglar, vandalized, damaged in a storm when a tree falls on it, has a leak that turns quickly floods your bathroom or has a roof fire due to a lightning strike, is it time to file a homeowners insurance claim? Maybe.
The Pros and Cons of Filing a Claim
The Pros to filing a claim are obvious:
Help with getting repairs
Ensure that damaged items are replaced
Help keeping your home's value
The Cons:
Could result in an increase to your rates
You may have to wait for the insurance company to assign an insurance adjuster to assess the damage and finding a contractor to make the repairs
When You Shouldn't File A Homeowners Insurance Claim
So, why wouldn't you want to file a claim? Here are some common reasons.
1. When the claim will be for less or not much more than your deductible.
Since a claim will likely result in a rate hike, it just might not worth it to file. If you can pay out-of-pocket it could save you money in the long run. After all, a $500 deductible is less than what you could end up paying from raised rates.
When you file a claim it is registered in the Comprehensive Loss Underwriting Exchange database, where it has the potential to have a negative affect on claims and coverage down the road.
2. When your policy doesn't cover the kind of damage sustained by your home.
Get to know your homeowners insurance policy, because a standard policy will likely cover some events but not others.
Typical coverage would be for losses caused by theft, windstorms and fires but not help in the event of earthquakes and major floods. If it makes sense for you, you can add riders to your policy in order to cover more than the standard.
3. If you filed another claim recently.
Insurance companies can conclude that you file too many claims, which can run your premiums up even more. Your insurance company could even conclude you are a risk and decide to drop your coverage.
4. If the damage to your home could seen as due to neglected home maintenance.
If it is perceived that the damage occurred because you failed in your home's upkeep, the claim will probably be denied. If the insurance company concludes you do not do what you need to prevent further damage, your policy could be cancelled.
How to File a Claim on Your Homeowners Insurance Policy
You've decided you need to file a homeowners insurance claim. Here are the steps to take when filing a claim:
1. File a police report if warranted.
If a crime such as theft or vandalism occurs, file a police report right away. If allowed, you can file the report online. Keep track of the names of the department personnel you end up dealing with. An official police report could come in handy should you need to verify details.
2. Notify your insurance company or agent.
The sooner you let your insurance provider know what happened, the sooner you can get the claims process started. Check your policy to find out what your particular insurance company requires.
3. Complete the claim forms.
Your insurance company will send you the claim forms, or direct you to an online portal for claims.
4. Document the event.
Take photos or videos of the damage done to your property. Make lists of what was damaged or stolen and each item's approximate value. When the claim is received by your insurance company you will be assigned an appraiser to meet with you and assess the damage.
Write down pertinent information such as:
Date and time of the loss
Itemization of all property that was stolen, damaged or destroyed and include values
Related receipts if available
Contact information of any witnesses
Police and medical reports if possible
5. Make essential repairs.
It can take a while for an adjuster to assess the damage, so go ahead and make urgent repairs if not doing so will result of even more damage. Most policies require temporary repairs. Hold onto receipts to submit for reimbursement.
6. Get estimates from contractors.
In case you're not happy with the insurance company's estimate the settlement, get estimates from licensed contractors in your area. You'll have some ammunition if you want to contest the provider's settlement offer.
7. Complete the repairs once you receive the claim payout.
If there is a mortgage on your home, the insurer will send you a payout as well as the lender. The lender typically puts the payout received from your insurance carrier in an escrow account and release the funds to you once the repairs are completed.
What to Do if Your Homeowners Insurance Claim is Denied
If your claim is not accepted by the insurance company, you can appeal that decision. Discuss the situation with your broker or agent and ask for advice. Insurers have been known to review the claim when the homeowner appeals their decision.
How Much Time Does the Insurance Company Have to Make A Decision About Your Claim?
How quickly your claim is resolved depends on variables like how quickly you contact the insurance company, how quickly you submit a completed form, how much time the insurance company takes to accept or deny your claim, and the type and size of your claim. Most states typically require that a claim be accepted or denied within a specific timeframe. You can check more information regarding the claim payment process here.
How to Keep Your Homeowners Insurance Rate Low
About once a year check out the homeowners insurance competition. Although the best policy for you isn't necessarily the cheapest, you can still shop around using the same criteria and what discounts are offered. Typical discounts and money-saving options include the following:
Bundle homeowners insurance with auto insurance and save around 15%.
Make your home more secure and receive a discount between 5% to 20%, depending on the security measure.
For a lower premium, get a higher deductible. You could save as much as 25% by replacing the typical $500 deductible with a $1,000 deductible.
Get Started
As recommended in How to Lower Homeowners Insurance Premiums, get quotes from several different companies for the same level of coverage with our easy-to-use comparison tool. You'll receive several quotes from insurance companies. Then, talk to representatives of your top choices to get a feel for customer service, and to find out what discounts are offered.
https://www.einsurance.com/wp-content/uploads/how-to-file-a-homeowners-insurance-claim.jpeg
803
1200
EINSURANCE
https://www.einsurance.com/wp-content/uploads/Logo.png
EINSURANCE
2020-07-23 11:00:48
2022-09-28 15:25:35
How to File a Homeowners Insurance Claim