EINSURANCE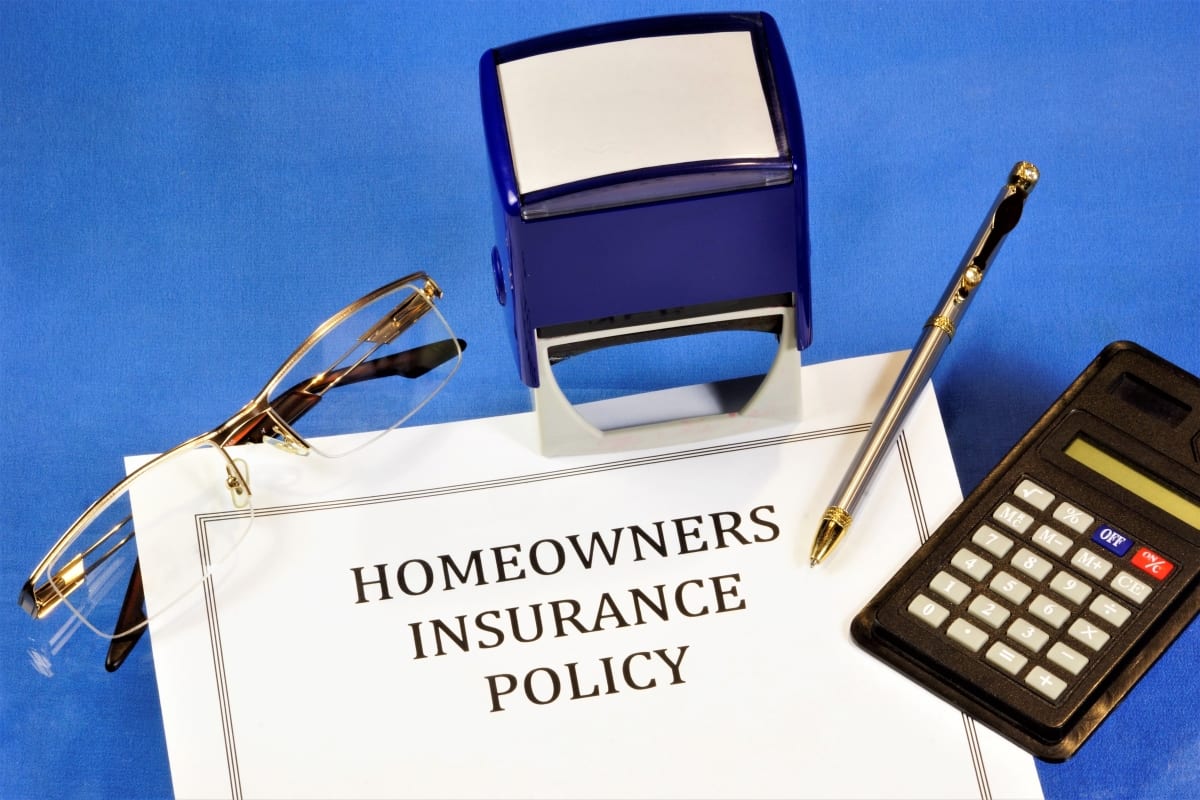 Here's How to Get High Risk Homeowners Insurance
Let's say there's a house you have your heart set on. But when you try to get homeowner's insurance, a requirement if you took out a mortgage, you are told the situation it is "high-risk". You are turned down. What do you do? Don't give up just yet, you still have some options for getting homeowner's insurance coverage.
Why Can You be Turned Down for Being High-Risk?
Reasons an insurance company might consider a situation high-risk because of where the home is located, it will be used as a vacation home or the buyer has a history of prior claims. There are other reasons you can be turned down for homeowner's insurance, but these are fairly common.
What is the location like? The home you are buying is located in what is considered a high-risk area. Extreme weather, an area prone to wildfires or a high-crime location can all give insurance providers reason to hesitate. These red flags can put a home at risk, which means the carrier is more likely to have expensive claims submitted at some point.
How often will the home will be occupied? You want to use the property as a second home, a place to stay at on vacation or a weekend away. That could be an issue, because an empty house is more at risk for vandalism and break-ins. Another consideration is that if no one actually lives there regularly that leak or busted pipe may go unnoticed and unrepaired, causing a more costly fix.
Does the home have hidden structural issues? If the home is older it is more likely to have structural problems that show up at some point. Maybe the foundation or roof will need repair down the road. That means the possibility of more claims.
Do you own an aggressive dog? A percentage of carriers might take into consideration your dog if it is considered to be an aggressive breed, such as pit bull, Akita, Rottweiler, chow, Doberman, German shepherd or Alaskan malamute. You might be surprised to know that some insurance providers would rather turn you down than cover property damage or bites someone. At the very least, you might have to pay more for coverage.
Are you the problem? You might have a hard time getting home insurance because you have a history of filing multiple claims. That might be enough to make carriers decide you're too risky, whether or not considered along with a lot of other negatives. Or, it might be you have a low credit score, which can make it harder to get coverage.
How to Obtain High Risk Homeowners Insurance
If you are turned down for coverage, it is time to try to get some high-risk home insurance. Here are some ways to find high-risk homeowner's insurance
1. Get a referral from your or Realtor insurance agent.
If you already have an insurance agent you've worked with, ask for a referral to someone who can help you to a program or person you can contact regarding your situation.
2. Ask the home's neighbors.
Introduce yourself to neighbors who live in the same area-. For example, if you were told the area is high-risk, ask neighbors where they got their homeowners insurance.
3. Contact your state's insurance department.
Check to see if the state you live in has programs that could help you get homeowners insurance.
Your Last Resort: FAIR Plan Insurance
If you have tried to get homeowners insurance but keep getting turned down for being high-risk, a FAIR (Fair Access to Insurance Requirements) plan might be right for you. It is designed to provide an option in specific areas considered high-risk. Coverage may be more expensive than what you might pay a private insurer.
Coverage and how to qualify can vary state-by-state, so find out more from your state insurance department. In most states, a FAIR plan is not as comprehensive as a standard plan. It will provide basic coverage, but many perils will not be included.
Generally, to qualify your home must:
Be up to local building codes
Have no open insurance claims
Have full-time occupation
Not have an unsecure pool
Not be home to a restricted dog breed
With the majority of states' FAIR programs, you may be required to apply through an insurance agent. If you don't have an agent, you can probably get a recommendation from the program and work with them. Be prepared to have proof that you've already been denied coverage by a few providers, as some states have that requirement. For details, contact your State Insurance Commission, which you can find online.
If You Don't Qualify for a FAIR Plan
If your last resort for homeowners insurance turns out to be a no-go you could simply decide not to buy the home. Another option is to make some major improvements to the home, but first ask your insurance agent or any insurance companies you're interested in if they will be willing to insure the home if you make the improvements.
Don't Give Up Yet!
Even if you've been denied coverage by some carriers, there's still hope. Connect with other insurance providers, because they vary in terms of policies and requirements. Ultimately, you might find a high-risk policy but pay higher premiums than you would with a more than a standard policy. You can also try negotiating with an insurance company with concessions that ease the risk factor or offer to bundle your auto insurance with homeowners insurance with that carrier.
Compare Coverage Options
Learn more about home insurance and get several quotes with EINSURANCE. Our online tool can get you started with just a few questions.
https://www.einsurance.com/wp-content/uploads/how-to-get-high-risk-homeowners-insurance.jpeg
800
1200
Barbara Howington
https://www.einsurance.com/wp-content/uploads/Logo.png
Barbara Howington
2020-08-20 11:00:09
2020-08-19 13:19:04
How to Get High Risk Homeowners Insurance