EINSURANCE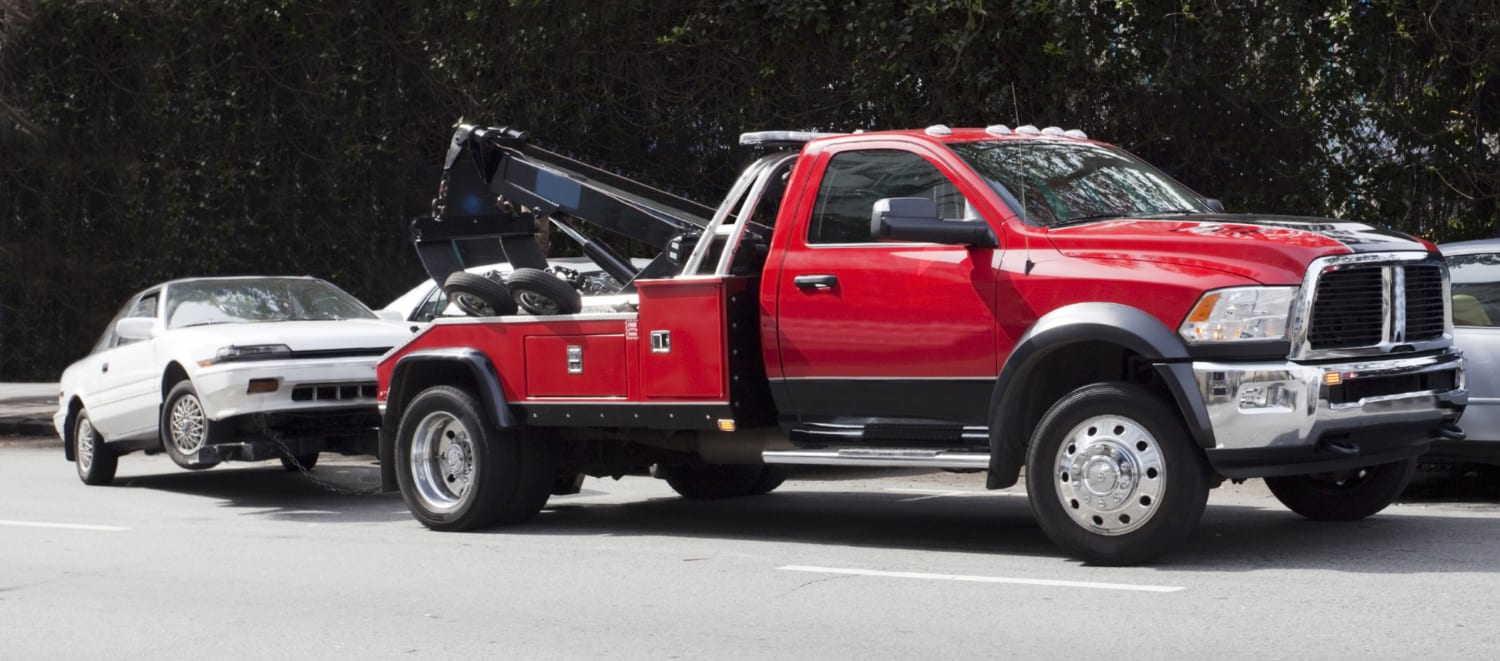 If you operate a business that makes money providing towing services or roadside repair services or if you use a tow truck to repossess vehicles, you're in the commercial towing business and you need a special kind of tow truck insurance policy to protect your assets.
Generally, your tow truck business can be held liable for any damages or injuries caused by a tow truck registered to you or your business. A typical tow truck insurance policy will typically include liability coverage for personal and property damage, on-hook coverage and personal injury protection. You can also obtain optional collision and comprehensive tow truck commercial vehicle insurance.
Understanding what's covered will help you determine what kinds of commercial vehicle insurance you need and how much coverage you should carry.
• Tow Truck Liability Insurance covers any damages you or your driver cause to other people and property. The more your business is worth, the more tow truck liability insurance you're going to want to carry. Tow truck liability insurance policies are available up to $1 million.
• Tow Truck Medical Payment Insurance takes care of the medical expenses for you or any passengers in your tow truck in the event of an accident.
• Tow Truck Physical Damage Coverage will make sure you can repair or replace your tow truck if it's in an accident or even damaged sitting in your driveway. This can include collision, comprehensive and fire and theft coverage.

• Uninsured and Underinsured Motorist Protection pays for damages and injuries to you and any passengers if your tow truck is hit by someone with no insurance or insufficient insurance.
• Garage Keepers Legal Liability Insurance covers damages to a customer's vehicle while it is parked at your garage or repair shop.
• On-Hook Towing Insurance covers damages caused to a customer's vehicle by fire, theft, collision, explosion, vandalism or collision while it is in tow. Note that this is different than cargo insurance coverage.
In addition to these tow-truck-specific types of coverage, you may also want to consider these types of insurance policies for your tow truck: comprehensive or fire and theft insurance, collision insurance, hired-auto liability coverage, hired auto physical damage coverage and employer's non-ownership liability coverage.
https://www.einsurance.com/wp-content/uploads/tow-truck-insurance.jpg
915
2076
EINSURANCE
https://www.einsurance.com/wp-content/uploads/Logo.png
EINSURANCE
2009-08-13 00:00:00
2020-12-30 10:51:42
Tow Truck Insurance for Your Commercial Towing Business