EINSURANCE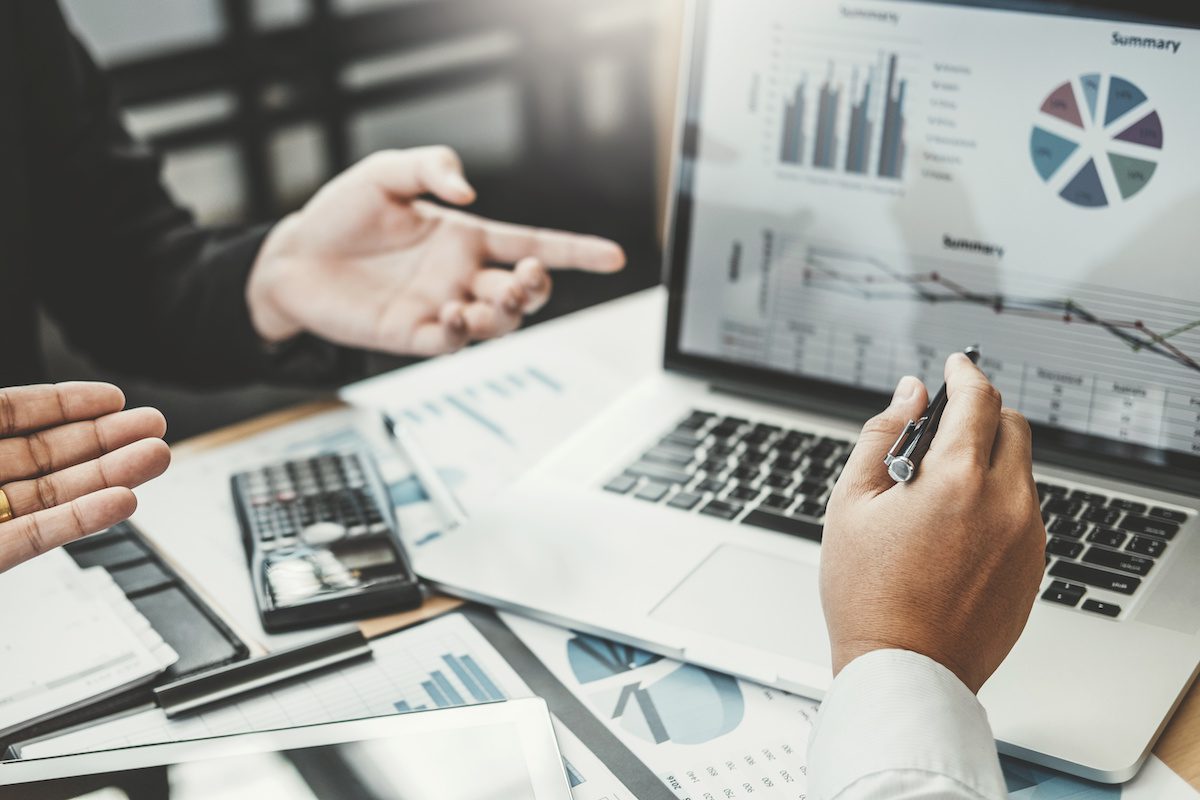 Key Takeaways:
Businesses can add contingent business interruption coverage to their standard business insurance policy to protect their business from disruptions outside of their control, like a supplier shut down due to flood or fire.
This coverage is especially helpful for businesses that depend on one or two suppliers for merchandise or supplies or have a limited group of businesses that buy and sell their merchandise.
Contingent business interruption coverage may also protect your business if you rely on a "lead property" that draws customers to your place of business and that business is negatively impacted or closes due to property damage.
In today's business environment, business owners and risk managers need to find ways to foresee problems in the future and protect profits when something unexpected happens. Contingent business interruption insurance, or CBI insurance, was created to soften the monetary impact of events that fall outside the business's scope of control.
As an extension of standard business insurance, CBI insurance covers your business if one of your main suppliers or customers experiences damage to their property that precludes them doing business with you for a period of time.
This could include damages that impact their ability to provide services or materials to you through a transportation system disruption, supply chain problems, internet service disruptions, or a required raw material that is unattainable. It might also include a strategic supplier or primary customer that experiences a flood or fire and can no longer open for business.
When talking with an insurance specialist, you may also hear it called dependent properties insurance or contingent business income insurance.
Why Do You Need Contingent Business Interruption Coverage?
You can decide by answering one simple question — does your business rely on another company for supplies, materials, or services?
If you depend on one or two suppliers for materials or merchandise or have a small group of businesses that buy, receive, and sell the merchandise, you may want to consider contingent business interruption coverage. The lost of just one critical supplier could cripple your business for a long time and leave you without the resources to meet your obligations.
Consider if something happens to your main supplier who provides a specific ingredient that's required to make your product? As an example, you have a bakery operation, and your main supplier of flour has a fire that damages his delivery truck fleet. Now he's faced with transportation issues and can't get you the product you need in the quantity that you require? With no other options, your business is forced to suspend operations until your supplier can resume shipments.
Another situation to consider — contingent coverage may also be important if you have a 'lead property' that your business relies on to draw customers to your place of business.
For example, if you are in a large shopping complex with a big box store that draws most of your customers and that store suddenly has a flood or fire requiring them to close for an extended period of time. That would negatively impact your business as shoppers would gravitate to other centers leaving you with financial disaster.
Contingent business interruption insurance is designed for exactly those types of situations. Through no fault of your own, your business is impacted by a vendor or buyer you rely on — CBI Insurance is intended to offer protection in those situations so that you and your business are not faced with financial ruin.
What's the Difference Between Contingent Business Interruption vs Business Interruption Insurance?
Business interruption insurance is different (from contingent business interruption insurance) because it covers any interruption to your business from damage to your property. If your property experiences damage, hazard, or disruption and you are unable to continue operations, then your business interruption insurance policy will be the one that covers that financial risk.
CBI Insurance steps in if it's one of your vendors or customers that you rely heavily on for materials, merchandise, or sales, and they are forced to close or cease operations. Many business owners decide to purchase both types of insurance since they offer side-by-side coverage that protects both their actual property and their ability to do business.
Note:  contingent interruption insurance may also have a contingent extra expense coverage as an extension. This covers extra expenses accrued in addition to the contingent loss.
Four Key Components to Consider When Selecting CBI Insurance
If your company finds itself in a position where CBI Insurance would be beneficial, then these four components would help you to be prepared when evaluating a policy or in the event of a claim.
Potential Impact to Your Business
Are you reliant on one or two big suppliers? Or buyers?
Is there an alternative source that you could enlist if you lost access to your big vendor?
The first step in making a viable plan to deal with this situation is to understand the potential impact you would be facing. These are important questions to answer because you may be required to define that relationship in your policy. Insurance companies don't want to pay for lost revenue if there is an alternative available.
Keep in mind, that any alternate solution would need to be at the same price you reasonably pay currently. There's no expectation that you absorb outrageously high costs just to stay open.
Have a Contingency Plan
Be sure that you have a viable contingency plan if at all possible. That may mean doing some initial research, but better to be prepared in case you are actually faced with a business closure.
Also, you may be working with incomplete information if and when the time comes. Your vendor or buyer will be intimately involved in their own repairs and scheduling but that doesn't mean they will include you or keep you up to speed.
Your contingency plan may need to include retooling, reformulating, or finding alternative operational solutions if your supplier is permanently out of business. Your contingent business interruption insurance would most likely be available while you are making the shift to new business procedures.
Be Sure You Are Covered for the Correct Limits and Locations
Contingent business interruption insurance is very specific, and you may be required by your insurance carrier to define exact financial risks, as well as your exact suppliers or buyers. Your insurance specialist will want to know their physical location, what you acquire from them or sell them, potential replacement suppliers or lack of replacement due to location, product, or price.
Be sure to keep your policy current. If you make changes in vendors or they move or relocate, be sure to update your policy immediately. Failure to keep this information up to date can negate the policy entirely.
Document and Train to Prepare for a Future Problem
It's always a good idea to document how you will respond in the event of a problem and to train your employees on what will be required of them. Don't forget, your employees will be directly affected by any sort of business slow down or shut down and will be anxious at the prospect of losing their livelihood.
If you have documented policies and procedures in place in case of a business shutdown, you may be protected from a human resources perspective too. This could be extremely helpful in the middle of an operational crisis.
Better to have a plan in place if needed.
Drawbacks to CBI Insurance
Validating a claim can be a challenge and providing tangible evidence of injury can prove difficult. Contingent business interruption losses are often unique or unusual and the insurer may have to make a determination how it's covered by a policy.
Still, if your business relies on a single source for manufacturing materials or a solitary buyer for your products, the additional recordkeeping and policy maintenance of CBI Insurance is well worth it.
Cyber Outage or Breach as a Contingent Business Interruption
For now, most insurance carriers are including cyber outages as part of a contingent business interruption example. However, as business and commerce has shifted more and more to the cloud and cyber services, like Amazon AWS, the more insurance carriers are concerned with the global risks of near-catastrophic events affecting thousands of businesses simultaneously.
We have seen data encryption breaches and massive data theft that has left carriers scrambling to find ways to effectively mitigate their risk. Ultimately, cyber contingent business interruption insurance may become more the norm rather than the exception, but expect the premiums to be steep.
When a Business Interruption Does Not Qualify
Keep in mind that contingent business interruption insurance is intended to protect the insured from companies that they rely upon in the event of damage or hazard to their property that requires them to stop or scale back on business, thus affecting the insured.
In business, however, there are other forces that may affect a company's ability to do business that aren't covered by CBI insurance even though they are also out of the business owner's control. For those situations, you may want to consider carrying supply chain insurance that was created for larger supply chain issues that can impact companies for years.
Here are some examples of business interruptions that are not typically covered by CBI insurance:
Power Interruptions — Utility outages or off-premises interruptions do not qualify even though they may cause your business to stop work and may cause further losses, e.g., food services losing food due to spoilage.
Road Closures or Infrastructure Issues — If your business access is impacted by construction work that causes ingress/egress issues your business may be negatively affected. However, this will not be covered by your contingent business interruption insurance.
Public Health Emergencies — Public health emergencies are not covered by CBI insurance. In fact, in 2020 and 2021, multitudes of companies were affected by the nationally-declared public health emergency from the COVID-19 pandemic, and the subsequent quarantine.
Military or Civil Activity Interruption — Protests, civil unrest, or military action are not covered. Businesses impacted by the massive peaceful protests in the summer of 2020, found no relief for their loss of business.
Change in Temperature Interruption — This is seen as damage due to heating or cooling equipment but can also be brought about by freezing temperatures or extreme heat.
Natural Disasters — As we see more and more extreme weather events, natural disasters will continue to cause business interruptions, closures, and failures. Unfortunately, CBI insurance is not intended for this type of loss.
Industrial Accidents — Large or small scale industrial accidents can shut down a business and be an environmental and OSHA nightmare.
Labor Problems — Strikes or labor shortages can be devastating to a business but are not covered by CBI insurance.
Interdependent Business Interruption — If, for example, you own a dry cleaning plant that processes laundry, as well as several dry cleaning outlets. Should your plant suffer damage that causes it to cease operations, your outlets would not be covered by contingent business interruption insurance.
Finding the Best Rates for CBI Insurance
Once you determine that contingent business interruption insurance is the right essential component to add to your new or existing insurance policy, then you want to find the best price for all your business needs.
This may also include looking at other business insurance options, such as:
General Liability Insurance — providing you with the essential coverages for your business, including injury and property damage claims caused by doing business.
Professional Liability Insurance — protects you against claims of negligence, misrepresentation, or just really bad advice.
Commercial Property Insurance — to protect any owned or rented property
To find the best rates for all types of business insurance, use einsurance.com to find an insurance specialist in your area. You can also find answers to most of your questions related to your state business insurance guidelines here.
https://www.einsurance.com/wp-content/uploads/what-is-contingent-business-interruption-insurance.jpeg
800
1200
Kathryn Morstad
https://www.einsurance.com/wp-content/uploads/Logo.png
Kathryn Morstad
2022-01-27 11:00:42
2023-06-22 10:54:08
What Is Contingent Business Interruption Insurance?