EINSURANCE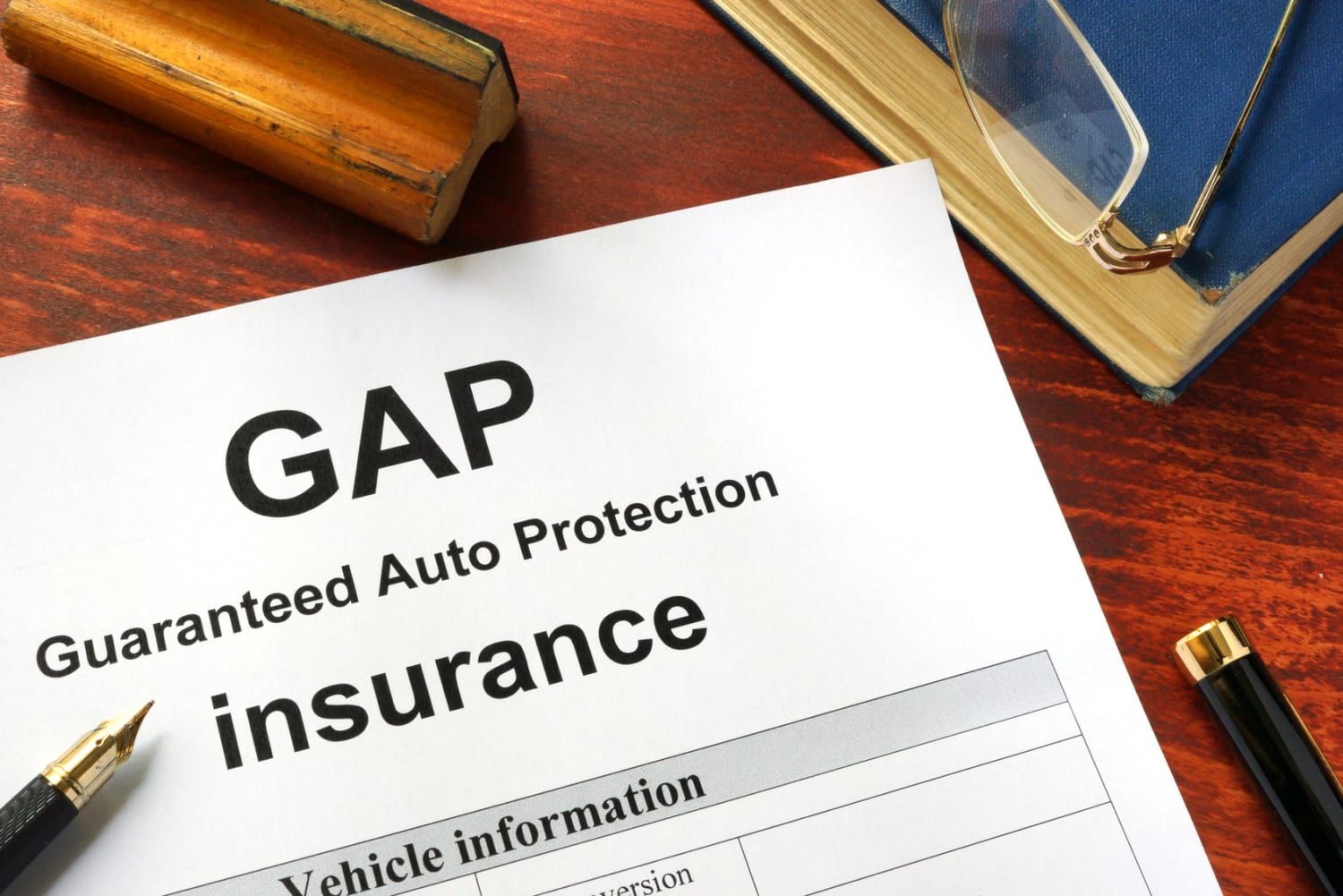 If you bought a new car, it started to depreciate as soon as you drove it off the lot, about 10 percent of its original value in a year's time. And that's just an approximate estimate; some can depreciate as much as 50 percent if it's not a very popular car.
If your new car is totaled in an accident or seriously damaged, your standard insurance will pay current value at the time of the claim. This can be a problem, and in some circumstances the loan you took out to buy the car can exceed the actual market value of the car or truck.
Your standard car insurance policy will only pay what your car is currently worth and if you still owe more than that current value amount this can be a problem. Your finance company will want you to pay your total loan off immediately.
This is where gap insurance comes in handy. Gap insurance covers the difference between the vehicle's current value and the amount you still owe on it.
Should You Get Gap Insurance?
Gap insurance is most needed in particular circumstances. The Insurance Information Institute (III) recommends gap insurance when:
The loan is financed for 60 months or more
The down payment was less than 20 percent
The car is leased
It's a faster-depreciating vehicle
The new loan includes rolled over negative equity from a previous car loan
GAP Insurance for Leases
GAP insurance is especially important when leasing a vehicle. In fact, leasing companies require it. Standard auto insurance will pay out the current value of the car after an accident that renders your car undrivable, but not the total amount that you owe. GAP coverage ensures that you'll be covered at what the car was worth when it was new so you're not stuck with continuing lease payments.
Two points to remember:
Typically, GAP insurance is included in your lease contract, but if it is not you'll need to shop for coverage.
Sometimes a lease contract will include a GAP waiver, which means you're protected if the car is rendered a total loss. If you have that in your contract, you don't have an actual GAP policy.
Lease contracts usually require you to have collision and comprehensive coverage.
GAP Insurance for Loans
Whether or not you need GAP insurance when you have a car purchase financed depends on a few factors including:
You're not paying a large down payment – Generally, a down payment on a car purchase of less than 20 percent, GAP should be considered. This is particularly relevant if your car depreciates quickly.
Your comprehensive auto insurance policy has you covered – If your policy states that it will pay off the entire financed amount, you don't need GAP insurance.
How to Purchase Gap Insurance
Gap insurance is optional and separate from your standard policy. States differ in gap insurance rules. Some states require you get it, and loan financers often do too. Car dealers are sometimes required to offer gap insurance.
If you purchase gap insurance through a car dealer you'll likely pay more than if you buy it from your insurer at the same time you purchase your main policy. Usually, adding gap insurance on top of collision and comprehensive coverage only costs about $20 more per year (III).
Check out the auto insurance options offered on einsurance.com, where you can also compare quotes. Be sure to ask about gap insurance if you believe it's a good way to go for you.

https://www.einsurance.com/wp-content/uploads/what-is-gap-insurance.jpg
1126
1688
EINSURANCE
https://www.einsurance.com/wp-content/uploads/Logo.png
EINSURANCE
2022-01-25 11:00:04
2022-01-26 15:26:26
What Is Gap Insurance and Do You Need It?