EINSURANCE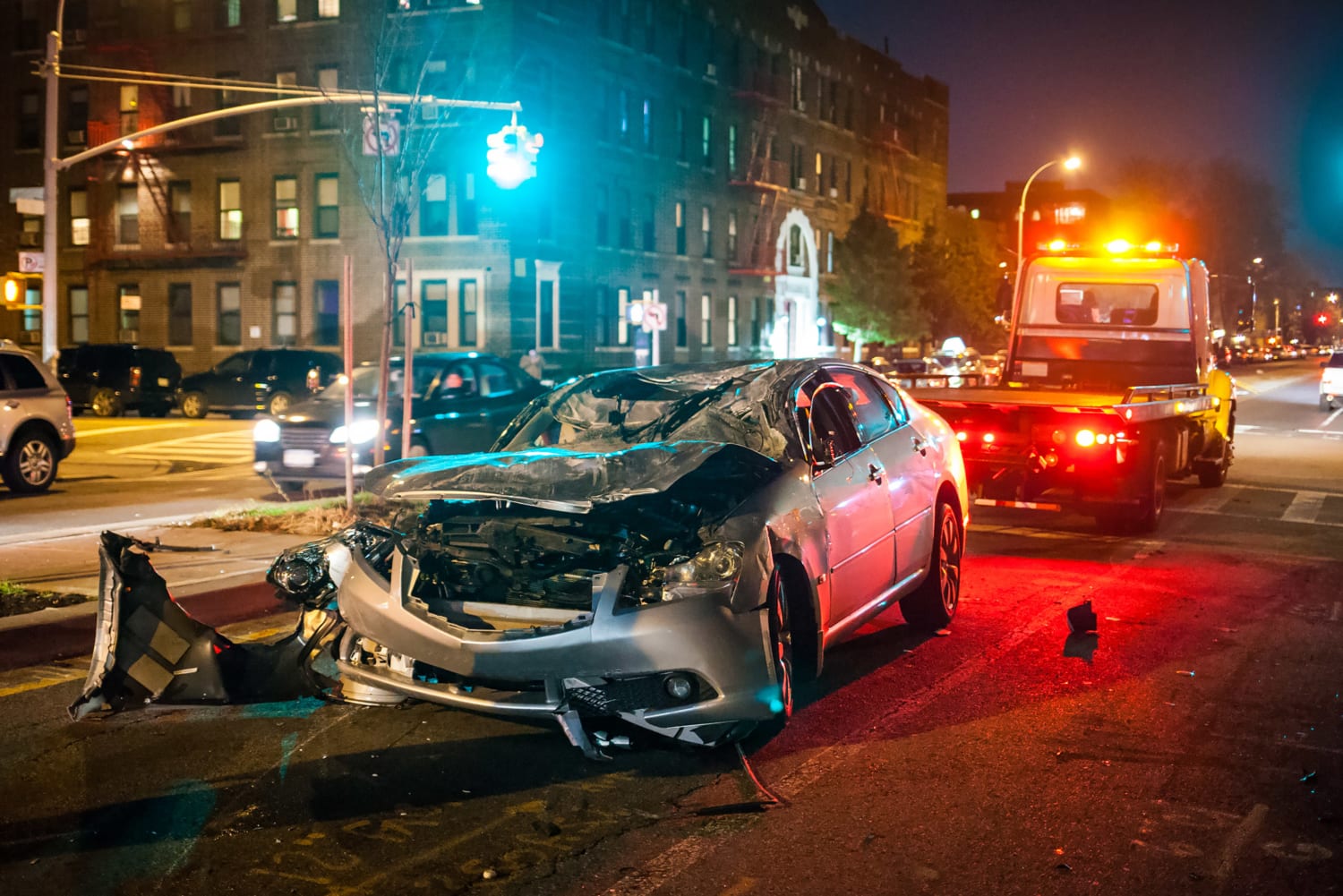 Let's face it.
No matter how good a driver you are, there's no way to dictate how all the other drivers sharing the road with you will behave.
Some people are terrible behind the wheel. It could be a lack of skill, confidence, common sense, or all three. It could also be age-related; lack of experience, or diminished reflexes and memory due to old age. Whatever the reason, owning a vehicle without getting car insurance is a bad idea because of the unpredictable nature of a car accident, and of course, it's illegal.
However, shopping around for car insurance isn't as easy as buying a used car and can be a massive pain in the rear fender. Yes, it's mandated by law, but some drivers are "high-risk" and more difficult to insure than others. This type of coverage is what we call "high-risk auto insurance." Read on to find out more.
What is High Risk Auto Insurance?
High risk auto insurance is coverage meant for drivers with a higher risk of getting into an accident and filing a claim than other drivers. Insurance companies decide who gets on this list, and you can't control some of the factors if you end up on one, like your age, for instance. The good news is, you can control the other half of the reasons if you do things right.
How do insurance companies decide if a driver is "high-risk" or not? Insurers base their decision on these common high-risk driver types:
Teenagers
Getting your driver's license when turning 16 is a rite of passage. The downside is the qualification for high risk status is automatic, whether you like it or not. Your insurance premiums will go down gradually as you grow older, but you can do a few things to lower it before reaching 25. How? By getting good grades, avoiding accidents, and being responsible enough not to get a traffic ticket.
Parents, you can help lower the insurance premiums of your teenage drivers by including them in your coverage. However, if they end up wrecking the car, your premiums will go up.
First Timers
If you're over 25, but never bothered to get a driver's license for whatever reason, insurers will consider you as high-risk. It won't matter if you won "citizen of the year" or have a spotless record. When it comes to auto insurance, everyone starts at the bottom.
Senior Citizens
Age plays a significant factor in determining high-risk drivers. In 2017, 6,784 traffic fatalities involved drivers 65 and older, accounting for 18% of all traffic deaths for that year. Insurers take factors such as this into account, which is why they consider drivers 65 years old and up as high-risk.
Drivers with DUI or DWI Records
Driving under the influence is an irresponsible and dangerous thing to do. A DUI is a criminal offense in almost all states, except Wisconsin and New Jersey, where it's a traffic violation. In most cases, a DUI conviction will appear in a criminal records background check. You also need to get an SR-22 certificate from your insurance company, which they have to file before your driver's license gets reinstated.
Speedsters
Speeding is one of the leading causes of road fatalities, accounting for 26% of all accidents in 2017. If you get too many speeding tickets or moving violations, insurers will consider you as a high-risk driver and increase your premiums.
Drivers with Outdated Coverage
If you never obtained insurance, or let your previous coverage lapse, your premiums will be higher. Insurance premiums go down the longer you drive without getting into an accident or receiving a traffic ticket.
Drivers with a Poor Credit Score
This criterion is counterintuitive. If you don't have a FICO score, insurers will slap you with higher premiums. Insurers also consider drivers as high-risk if they have bad credit.

How to Get High Risk Auto Insurance
If you're purchasing a car, you need auto insurance. There are no two ways about it. Drivers who find themselves in the high-risk category will find it hard to obtain coverage. When in doubt, an insurance professional can help you navigate the murky waters of the high-risk auto insurance business.
If you belong to any of the groups mentioned above, you have no choice but to get high-risk auto insurance. However, securing coverage when insurers consider you a high-risk isn't as cut-and-dry as it looks. Plus, this type of coverage is expensive.
Evaluating Your Options
When comparing auto insurance options, look for a financially stable company. An insurer with healthy finances will give you the confidence that they will be able to pay for any claims. Also, look for companies that don't have a lot of complaints.
In your search for a high-risk insurance company, you should be evaluating them for the following:
Filed Complaints
The national median for filed complaints is 1.00. The NAIC bases this ratio on the number of grievances against an insurer with state regulators and adjusts it for market share. Any number well above the national median means that the company received a high number of complaints. Very high complaint ratios mean that a company has many unsatisfied customers relative to the value of premiums.
You can do your research on insurance company complaints on the NAIC website. Type in the name of the insurer, your state, and select "auto" on the insurance type dropdown box to get the results you need.
The most common complaints filed with non-standard insurance companies in 2018 were:
Denied claims
Claim offers that were too low
Processing delays when filing for a claim
Strong Finances
The financial health and stability of an insurer speak volumes on how likely they are to pay a claim. A-grade insurance companies are always a safe bet, while unrated insurers can be a mixed bag. An insurer can remain unrated for a variety of reasons, including not requesting a rating or asking not to be rated.
What to Do If You Still Can't Find Coverage
If you applied to several non-standard insurance companies and got denied each time, you can do two things:
First, go to your state's high-risk insurance pool via the Automobile Insurance Plan Service Office (AIPSO).
Second, reducing your high-risk insurance status. As mentioned above, many factors can contribute to making you a high-risk driver in the eyes of insurers.
Here are some tips to help you get out of the high-risk insurance category you're in and lower your rates fast:
Make changes to improve your credit
Take an extra driving safety course
Don't forget to renew your coverage
Shop around for better insurance rates three to five years after a traffic conviction or violation.
It's always going to be harder for drivers in the high-risk category to get coverage. By following the steps in this article, you can secure insurance for yourself and drive around with protection.
https://www.einsurance.com/wp-content/uploads/what-is-high-risk-auto-insurance-and-how-to-get-some-scaled.jpeg
1708
2560
Ben Hartwig
https://www.einsurance.com/wp-content/uploads/Logo.png
Ben Hartwig
2019-12-10 11:00:29
2023-02-22 16:32:22
What Is High Risk Auto Insurance and How to Get Some!