EINSURANCE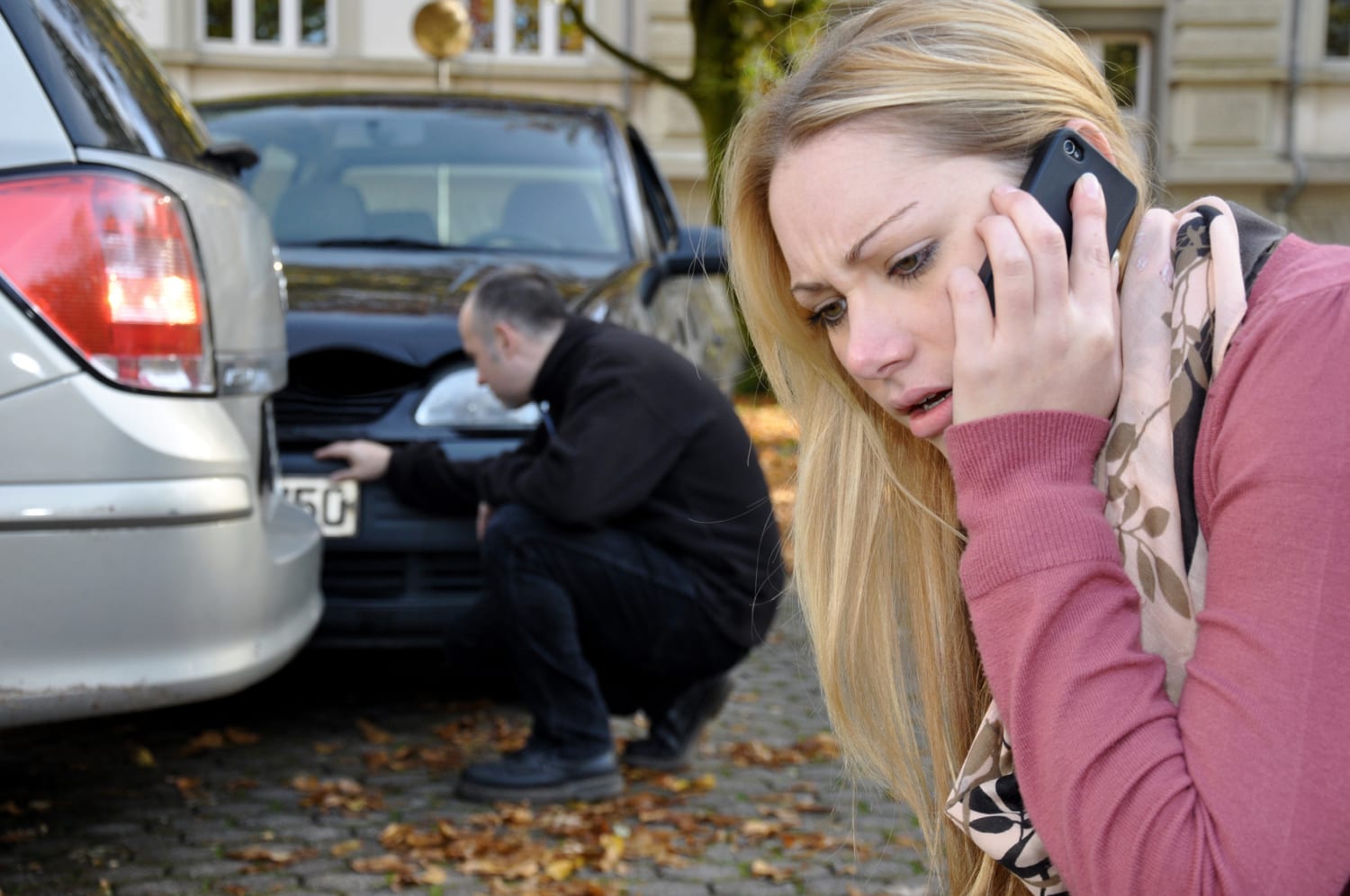 What should you do if you're involved in a car accident that wasn't your fault? Here's a true story that happened to a colleague of ours; we changed a few details to protect the innocent.
James was out with friends at a fine dining restaurant, his late-model Audi A4 safely parked by the restaurant's valet service. Or so he thought. During appetizers, he heard the maître d' announce that he's looking for the owner of a black Audi. James excused himself from the table and followed the maître d' outside and around the corner. There he saw a large Ford 350 King Ranch Pick-up resting on his hood, his front end completely smashed, and an apologetic 19-year-old standing beside the wreckage. He had borrowed the truck from his brother and badly misjudged the corner, literally driving on top of James's car.
1. File A Police Report
A good move James made during the incident was contacting the police. A police report, in many cases, will be all the information an insurance company needs to verify the facts of an accident. Without a police report, receiving a claim payment may require an investigation, more time and definitely more headaches.
The restaurant's valet had parked James's car legally, so the fault lay entirely with the driver of the pick-up truck that was parked on top of James's car. What should he do? The damage totaled more than $6,500, and he needed a rental while his car was repaired.
2. Check With Your Insurer To See If Your Rates Will Increase
James did what many people might do after an accident—he submitted a claim online with his insurance company. He wanted the problem fixed as soon as possible and thought that dealing with his insurance company would speed up the process. But that was a potential mistake that could end up costing James if he switches to another car insurance company. That's because on some auto policies, any car accident claim you make, even for a "not-at-fault" car accident like this one, goes on your record. In the case of auto accident claims that aren't your fault, it can count as a $0 payout. While some insurers won't raise your premiums after an auto accident where you weren't at fault, some will, which may still happen to James, if he changes companies. For this reason, you should speak with your insurance company and ask if it is necessary to report these incidents. If your company does assess these incidents as a claim event, expect your auto insurance rates to rise.
3. Know the Facts about Replacement Parts
In James's case, no one could question who was at fault. The other driver's liability insurance should cover James's claim, including the parts and labor needed to repair his Audi, ideally to "pre-collision condition." And here is another common mistake people make when navigating what to do after a car accident—choosing the wrong replacement parts.
Insurance carriers will usually provide a lifetime warranty on replacement parts if you choose their preferred body shop. The downside is that your car will be repaired with reconditioned parts or aftermarket auto parts, which are both less desirable than new original equipment manufacturer (OEM) auto parts. OEM car parts return your car to the best possible pre-collision condition, although they sometimes do not come with a lifetime warranty and you may have to pay the difference in price between the suggested part and the OEM part. However, if you can find a good body shop to do the work you want using OEM car parts, you can sometimes get a lifetime warranty.
Consider the differences:
Reconditioned auto parts are usually salvaged from vehicles involved in another accident.
Aftermarket auto parts are imitations made by third-party manufacturers.
OEM car parts are made precisely for the make and model of your car.
4. You Have Choices After a Car Accident
The bottom line is that the other party's insurance company will try to get you to choose the cheapest deal for them. But you have choices if you are willing to do a little legwork yourself. Try not to make auto accident claims to your insurance company first if you were not at fault. Find a good mechanic, insist on OEM car parts, and get a good warranty. This way, your car doesn't have to suffer more than necessary for a car accident where you weren't at fault.
https://www.einsurance.com/wp-content/uploads/AutoAccidentWomanPhone.jpeg
1123
1691
EINSURANCE
https://www.einsurance.com/wp-content/uploads/Logo.png
EINSURANCE
2014-02-24 00:00:00
2020-10-21 11:23:22
What To Do After a Car Accident When You're Not At Fault