EINSURANCE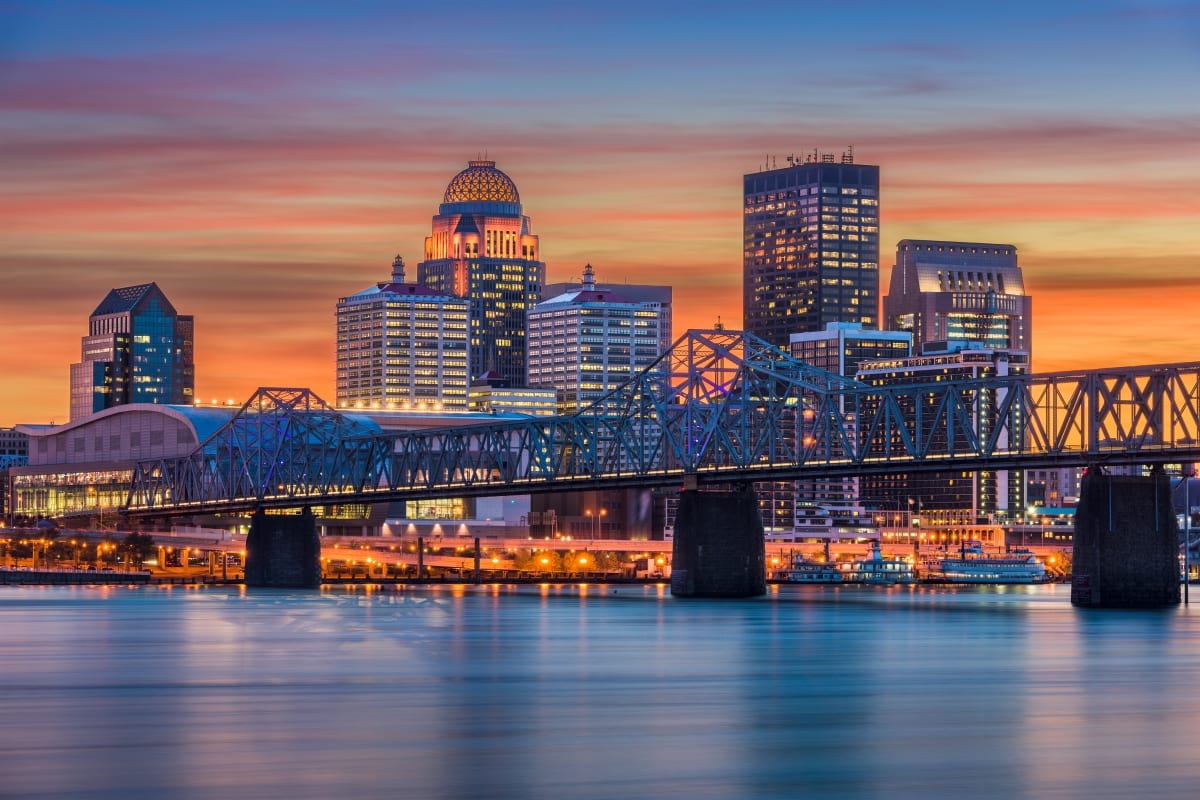 Driving Statistics for the Bluegrass State
The Bluegrass state is average size when compared to all other states within the U.S., ranking as the 26th largest state according to population. Although of average size, Kentuckians are prone to accidents, as shown by its high-ranking mark for the amount of deaths it experiences per mile driven.
| | |
| --- | --- |
| Year: 2018 | Statistics (totals) |
| Miles Driven (millions) | 49,544 |
| Fatal Crashes | 664 |
| Deaths | 724 |
Sources:
Fatality Facts 2018 State by State
Kentucky Car Insurance Requirements
Like most states, Kentucky requires a minimum amount of insurance when operating a vehicle. Unlike most states, Kentucky is a 'no-fault' state. Thus, your insurance company will pay your covered claim regardless of who was at fault.
Bodily Injury (BI): $25,000 per person / $50,000 per accident
Coverage for expenses related to the injury of people due to an at-fault accident.
Property Damage (PD): $10,000 per accident
Coverage for damage to other people's property.
Personal Injury Protection (PIP): $10,000 per accident
Coverage for medical expenses for the driver and passengers from an accident.
Unique Driving Laws
The Bluegrass state has one of the highest deaths per miles driven in the country. As such, having a firm understanding of the state laws could keep you safe on the road.
Kentucky requires drivers to renew their licenses every four years.
The use of hand-held devices while driving is banned for novice drivers.
Keys must be removed from all vehicles when left with no one inside them.
Drives must keep a minimum of three seconds worth of space between them and the vehicle they are following.
All accidents that result in over $500 in property damage, or injury or death must be reported to the police.
Kentucky Teen Driving
The Bluegrass State utilizes a graduated license program whereby teenage drivers progress from an instruction permit, to an intermediate license, and finally an operator's license.
Starting at 16, a person can submit an application, that must be signed by a parent or guardian, to obtain an driver's permit.
Teenagers with an instruction permit (list below not exhaustive):

Can only driver under the supervision of a licensed driver 21 years of age or older
Cannot drive between midnight and 6:00am unless it's for work, school or an emergency.

Permit holders can also only transport one non-relative passenger under 20 years old, unless they are driving with a licensed driving instructor.
After holding a permit for at least 180 days, or after turning 18, a driver can apply for an intermediate license.

Applicant must show proof of 60 hours of supervised driving time. Note that receiving any traffic violation would activate a 180 day waiting period.
Allows driver to drive without an adult at anytime between 6:00am and midnight, as well as to work and school at any time.

After holding an intermediate license for at least six months without any traffic violations, a driver can apply for an operator's license.
Top Insurance Carriers in the Southeast Region (includes KY, AL, GA, LA, MS, NC, SC, TN)
Farm Bureau of Insurance – Tennessee (5 out of 5 stars)
Erie (4 out of 5 stars)
Alfa (4 out of 5 stars)
NC Farm Bureau (4 out of 5 stars)
State Farm (4 out of 5 stars)
Source:
Auto Insurance Satisfaction J.D Power Finds
Average Insurance Expenditure* for Kentucky
Although it tends to be rather dangerous driving in the Bluegrass State, Kentucky is only the 26th most expensive state in the U.S. Drivers spend about 10% less on average on Kentucky car insurance, than the rest of the U.S.
Kentucky: $839
USA: $936
*Defined as annual cost of insurance regardless of mix of coverage (liability, comprehensive, collision)
Source:
Insurance Information Institute
Often Overlooked Discounts for Kentucky Car Insurance
Kentuckians aren't stuck with a heft car insurance bill, paying on average 10% less than the U.S. average. However, the list below can help you save a few extra dollars.
Seniors: discounts are often automatically applied for drivers over 65 that have no additional drivers under 25 on the policy.
Multiple Policies: bundle different policies such as home, life or health with your auto and gain further discounts.
Good Student: discounts are typically offered to those students that are under 25 years of age, that maintain a 'B' average or better, are ranked highly in their respective class, or have achieved scholastic honors (e.g. Dean's List).
Student Away: discounts are typically offered to those policies that have drivers that are under the age of 25, that resides at a school that's over 100 miles away from home and keeps the automobile at home.
https://www.einsurance.com/wp-content/uploads/kentucky-car-insurance-requirements.jpeg
800
1200
EINSURANCE
https://www.einsurance.com/wp-content/uploads/Logo.png
EINSURANCE
2020-01-23 11:00:15
2020-03-29 23:33:47
Kentucky Car Insurance Requirements